NHP is reader-supported. As an Amazon Associate we earn from qualifying purchases.

NHP Natural Hairstyles Vault: Find New Styles (ULTIMATE)

Welcome to the NHP Natural Hairstyles Vault at naturalhair-products.com, the "Wikipedia of Natural Hair websites".
From here, you will find EVERYTHING you need to look AMAZING, you'll get a dope list of 75 Black hairstyles for natural hair, from quick, short hairstyles for Black women, to long braided hairstyles...
...all the way to kinky and curly natural hairstyles for Black girls as well as unique protective styles like crochet braids and short Senegalese twist styles.
Imagine the feeling of ALWAYS looking unique and gorgeous because you know so many NEW natural and gorgeous looks for Black women like unique Sisterlock hairstyles, lemonade braids, twist hairstyles and more, and you know how to do them without ever damaging your hair or pocketbook...
That's what I will give you.
From this NHP COMPLETE Natural Hairstyles Vault, you'll discover:
Which hairstyles for natural hair you need to avoid so that you don't cause unnecessary breakage.
How to do cute Black kids hairstyles that are quick and easy.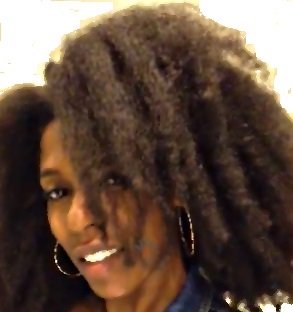 Hey sis, heyyy!
I'm Melissa Lee...
Co-founder of NHP. You'd de wise to...
TAKE DELIVERY of NHP Tutorials in your inbox for FREE!
Get EXPERT HAIR HELP at your fingertips weekly!
Let's keep in touch - sign up quickly by clicking RIGHT HERE...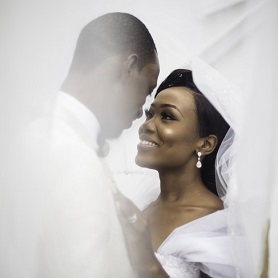 Natural Black Wedding Hairstyles 
Some occasions are DEFINITELY more special than others.
And when a beautiful Black bride and her natural-haired bridal party are looking for gorgeous natural hair wedding hairdos, it's time to spring to action!
Find the classiest and most beautiful natural hair Black Wedding Hairstyles HERE!
Short Natural Hairstyles for Black Women - Pros & Cons
Let's get the party started with super-cute short hairstyles for black women, it just makes sense because in the growing natural hair community mant women who are transitioning to natural hair start out by big chopping and wearing short Black hairstyles.
- Advantages of natural short hairstyles for Black women: 
Natural hairstyles for short hair Black women are often lower-maintenance. 
Quicker to do and save money by using less of your natural hair products. 
They are also a good change when you are looking to switch up your style in a major way after rocking long hair for years.
- Disadvantage of short styles for black women:
If you start missing long natural hair, there is a long waiting period to grow it back. 
Many naturals dread the awkard in between stage that comes after a big chop. 
Fewer styling options when compared to long natural hair options.
Here are Pinterest Boards to see gorgeous short hairstyles for Black women:
Perm Rod Set on Natural Hair

Protective Style for Natural Hair Braids
Short Senegalese Twist Braids
Listen... You'll see that we are constantly adding new and cute Black short hairstyles. So feel free to bookmark and save this website so you can stay updated.
FA

Q

s

About Natural Hairstyles

There are alot of questions out there about finding unique and new Black hairstyles for girls and women who are natural. So let me address some of the natural hairstyles questions we get, like...

What is the best hair for Senegalese twist? Ahhh yes! The gorgeous protective style that is inspired by the gorgeous Queens of Senegal! Let's talk about the best extensions to use...

You may think Marley hair is the #1 pick for the best Senegalese crochet hair among naturals who use extensions as a method for protective styling with crochet senegalese twist hairstyles, but the most commonly used types of braiding hair for Senegalese twist hair are Toyokalon (yaki braiding hair) and Kanekalon (silky braiding hair) and many women even prefer to use human hair, but synthetic hair usually works best for Senegalese twist styles because the synthetic extension texture helps to stop Sengalese twists from unraveling prematurely. Check out these Sengelalese twist styles...

Join NHP-HIVE and get sent our info-packed, down-to-earth & sometimes funny NHP hair tutorials by email. SIGN UP HERE...
NHP Natural Hairstyle Myth Buster #93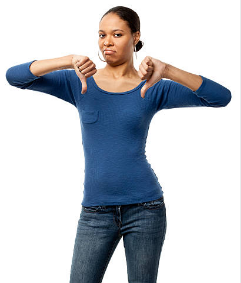 It's silly, but there are some natural hair extremists who say that if you straighten your hair IN ANY WAY or wear straight natural hairstyles, you aren't truly "natural".

This is 100% Wrong...
That is like saying combing or twisting your hair makes you "not natural" because you don't wake up with combed or twisted hair naturally before manipulating it. Nonsense.
Being "natural" simply means rejecting chemical alterations to the integral structure of your natural hair (i.e. perming and/or relaxing with chemical agents).
So don't listen to folks who try to authorize themselves and kick you out of the natural hair community by saying "if you straighten your hair you're not really natural" or "ANY and ALL heat will give you heat damage."
So many naturals rock styles for straight natural hair for a week or two, just to change things up a bit and never suffer any heat damage.
And they are every bit as natural as those who wear kinky natural hairstyles for black women 24-7 and 365. So if you decide to grab your flat iron with built in comb for natural hair and change it up for a bit, do your THANG sis, and hey... Learn how to safely wear straight natural hairstyles HERE...
Can I Grow Hair With Box Braids? YES, you can if you avoid the common pitfalls. Box braids and weaves are extremely low maintenance and they don't require daily styling, this is awesome because it frees you up to do other things and give you more time in the day.... Stay tuned for more articles about how to grow hair fast with box braids. And see more Braided hairstyles here.
Do natural hair twist styles help grow hair longer? The natural hair twist is one of the "bread-and-butter" styling choices for naturals, twist styles are often a go-to hair-do for when you want to help your hair grow longer, because twist hairstyles often tucks away your ends and don't require manipulation they can help you retain more length... Check out this image gallery with cute natural hair twist styles.
Can you help my find out about the history of African hairstyles? The long and proud history of African hairstyles has often been as the original history of braided styles, when you look at... Check out this article on the history of African hairstyles.
How many hairstyles for Black girls can I find online? Too many to count honey, there are more Black hairstyles for little girls than hairs on your head.

Honestly, with the creativity that so many moms and stylists have in inventing new Black hairstyles for girls and funky-chic short haircuts for Black girls, there would be no real way to count such a thing. Don't worry though, we'll show you more than you can handle right here. Check out these hairstyles for Black girls.
Are natural hairstyles for short hair really attractive? Yes! After doing the big chop, many women find that their natural hairstyles for short hair are not only gorgeous, but these shorter hairstyles for natural hair are somewhat liberating... Check out these natural hairstyles for short hair.
Would you suggest weave hairstyles for black women with short natural hair? This is a complex question. It really depends on your hair goals. Many African-American and Black women like to wear Black braided hairstyles using extensions and hair weave and some feel that they don't want "fake hair" of any kind even near them.
If you want to use weave hairstyles for protecting your natural hair or to give you the look of long hair while you grow your own hair out, we have you covered! Check out these Pinterest weave hairstyles for black women.
Do you also have ideas for unique Black men hairstyles? Of course, We have links to 360 waves, 540 and 720s and both long and short curly hairstyles for Black men... Check out these Pinterest Black men hairstyles right now
---
VIDEO: Cornrow Natural Hairstyles & African Hair Braiding Styles

---
Black Braided Natural Hairstyles 101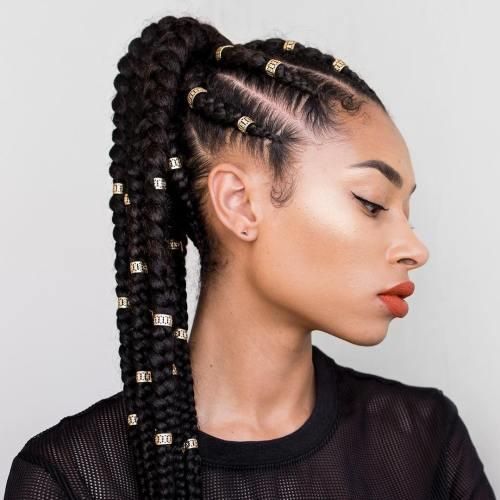 Keep scrolling and clicking for amazingly beautiful braided hairstyles for black women, you'll see video tutorials for the newest black braided hairstyles and an extensive list of the various hairstyles that you could be rockin' and looking gorgeous in!
Get over 11,713 black hairstyles pictures, videos and how-to articles through our portal links below...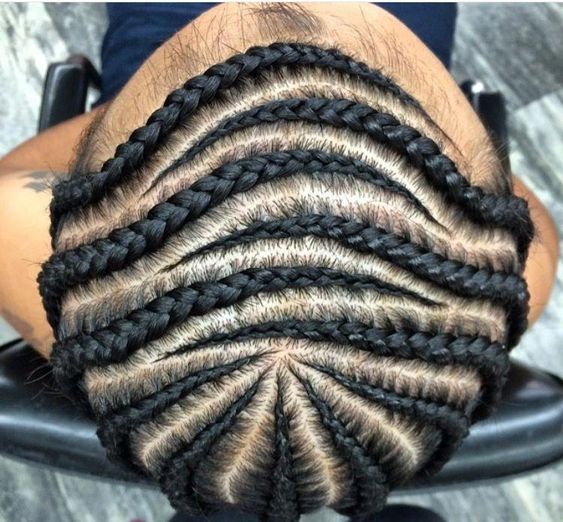 African twist
African hair braiding styles
Cornrow hairstyles
Jumbo twist braids

Medium senegalese twist
Tree braids

Twist hairstyles with braids

Natural Hairstyles for Black Women Gallery
Below you will find a full list of natural hairstyles for black women and men, you also can find a TON of photos, videos and tutorials on our hairstyles for black women NHP Instagram page... So follow us!
Afro Hairstyles
One of the best things about having afro hairstyles is the freedom and versatility it gives you for future styling adventures, you can style and accessorize your natural hair afro in so many ways. Click Here to SEE Afro Hairstyles!
Marley Twist Hair
Marley twist hairstyles have been hot for a long time and we don't see that changing anytime soon. Folks who do their own Marley twists, are foten the best people you can find to recommend the best brand of hair to use. Click Here to SEE Marley Twist Hair!
Senegalese Twist Styles
There are so many questions when we talk about senegalese twists hairstyles. Are Senegalese twists hairstyles good for natural hair? What kind of hair do you use? How long do Senegalese twists take? How many bags of hair do I need for Senegalese twists? Do you dip Senegalese twists in hot water? Find out now! Click Here to learn How to do Senegalese Twist Styles!
Twist Braids
See how cute twist braids can be! Whether it's short twist braids for little girls or black braided hairstyles for natural-hair grown women, twist hairstyles for natural hair are always poppin! Click Here to SEE Pinterest Twist Braids for Natural Hair!
Natural Hairstyles Knowledge Nugget #77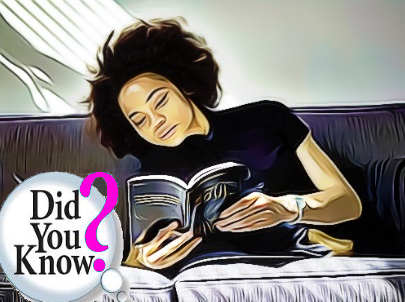 Black hairstyles for girls have often met discrimination in schools. Some of these stories you wouldn't believe! Read about it here.
Weave hairstyles for Black women can be a VERY VALUABLE TOOL on your natural hair journey. In fact...
Weave hair is often used to protect natural hair from harsh weather conditions. See how hair Black weave hairstyles and extensions can be used as protective styles.
Black Natural Hairstyles for Little Girls
It's no secret, it's so easy for a loving (and stylish) mom to run out of new Black hairstyles for girls as time goes on and the little fashionista is starting to enjoy having new looks and showing off her beauty a lil' bit.
So, you should help her out to make something more imaginative than simple braids, short haircuts or a plain old ponytails, which can be boring because every other child is wearing the same thing. This list of hairstyles for black girls with short,medium and long natural hair should get the ideas rolling for you cute Black kids hairstyles real quick!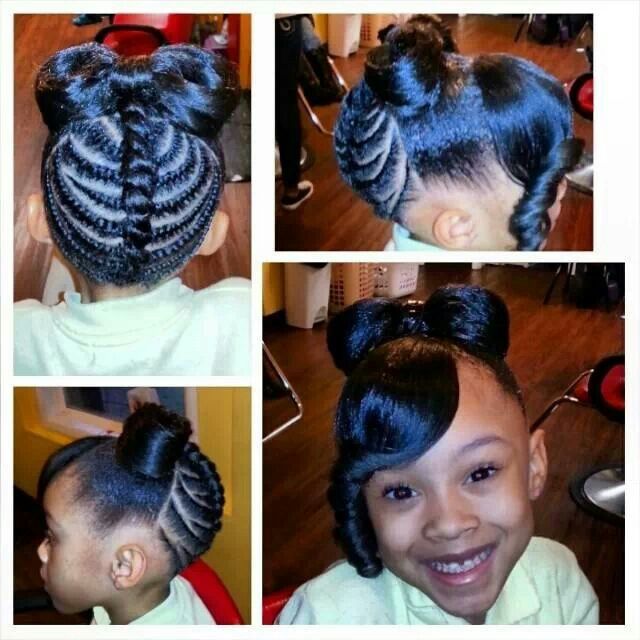 Cutest Ideas Natural Hairstyles for Black Girls
Besides just being cute though, you may need PROTECTIVE black hairstyles for little girls.
In many cases, your daughter needs a protective hairstyle to prevent harmful weather and environmental factors from messing up and/or damaging her hair.
There are a lot of hairstyles for black girls that can do two jobs at once, let your young lady express her individuality and protect her hair health at the same time. 
Here you will see some of the most up-to-dated and interesting natural Black hairstyles for girls. 
Natural 

Black Hairstyles For Girls Idea List
Beaded cornrows

Beads on geometrically patterned hair 

Beaded pigtails

Braided buns 




Braided crown with beads 

Braided Mohawk




Chunky twists




Cornrow crown braids




Criss-cross mohawk with beads 

Dutch braids 




Ghana braids 

Heart-shaped braids with beads 

High bun

Little bun

Natural curls

Natural hair pigtails

Ponytail with cornrows




Short box braids with beads

Spiral braids

Thick box braids




Twist hairstyles for kids




Twisted Mohawk
Take a look at the list ABOVE and pick out the cute black hairstyles that you and your little girl will love, and help her create a masterpiece on her head.
And please, be sure to ask her if she really likes her new hairstyle – after all, she will be the one wearing it! 

Protective Hairstyles for Natural Hair - CHECKLIST
Below you will find or list of cute-to-flat-out-gorgeous protective hairstyles for short hair, medium-length and long protective hairstyles for natural hair too, we compiled this list of cute protective hairstyles because we know how important protective styles are to you.
And while I'm talking about "you", listen....
YOU are just as important to building this Wikipedia of Natural Hair websites, so if you see any natural Black hairstyles that are not pictured or mentioned on this website, please send us a message. We'll be sure to add it!
Cornrow hairstyles

Crochet Senegalese twist
Jumbo twist

Senegalese twist

Twist out updo


And once again, please write us and send us more styles to publish on NHP NaturalHair-Products.com
If you can send us your favorite protective hairstyles for relaxed hair, protective hairstyles for edges and easy protective hairstyles for natural hair and we can add them to this website for you.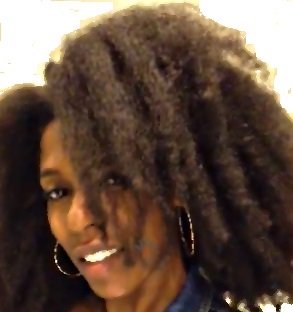 ABOUT THE AUTHOR: Melissa Lee 
Melissa Lee is a Contributing Editor to NHP and a former owner of the BlackhairOMG website. She formed 4C Trichology Growth Services, LLC., a US based hair care consultation service. She has also contributed as a writer and consultant for various hair and beauty websites. Melissa can be followed on Twitter here.

---