NHP is reader-supported. As an Amazon Associate we earn from qualifying purchases.

Too Much Olaplex - Can Hair Look Worse After Treatment?
Can too much Olaplex cause problems with your hair? The answer is, yes. Too much of this popular product can be bad for your look after overdoing it. Yet, that doesn't mean using too much will be damaging. For example, using too much of the popular Olaplex 6 Bond Smoother can weigh down fine hair and make it look worse without actually harming it.
NHP will explain the different issues you could face when you apply too much of the stylers as well as what happens when you leave Olaplex on too long.

Olaplex is a line of hair repair products that promises to transform dry and damaged hair into a beautiful mane that you can be proud of. After going viral on social media after a few controversies, such as people saying that "too much Olaplex shampoo makes hair greasy", and some ladies giving bad reviews of Olaplex, this hair care line has remained a hot topic in the hair care industry through it all.

Although it's easy to find information about Olaplex online, many still aren't sure how long they should be leaving the products on their hair, if too much Olaplex is harmful or what happens if they don't abide by the manufacturer's timing suggestions.
If you're wondering how to use Olaplex treatment lines correctly in your hair routine, and avoid using too much or too long, we can help. In this article, we'll look at the effects of leaving Olaplex on too long.
Is Too Much Olaplex Possible?
ANSWER: Yes, although Olaplex has been proven to be extremely effective for thousands, using too much Olaplex has some downside. One of the main mistakes you can make is using too much – and the only "side effect" of using too much is the processing time climbs and climbs. 
Although some websites say that your hair can never be damaged through the use of Olaplex, we don't find that to be true because too many women have complained about their hair being worse after Olaplex overuse.
That being the case, I'm not going to just say that, yes, too much Olaplex can be a problem. I want to give you some specific Olaplex products that you should pay special attention to when using them.
Too Much Olaplex #3 Use - How Often Is Too Often To Use Olaplex No.3?
To avoid too much Olaplex 3 use, many salon stylists recommend you use Olaplex No. 3 no more frequently than once a week, you can use it even less frequently based on your needs.

The results experienced from Olaplex are permanent, so the reconnected hair bonds won't break on their own. However, the daily elements of your hair care routine can create damage and thus re-break the repaired bonds.
These processes include styling with heated tools like blow dryers and flat irons, over-brushing and chemical coloring your hair.
To help restore once again, simply grab your trusty Olaplex No. 3 again and repeat the process, but no more than every 7 days to avoid overuse.

Too Much Time: Dangers of Leaving Olaplex 1 or 2 on Your Hair Too Long
Leaving Olaplex 1 on for longer than it says on the packaging can often turn out to be too much time and isn't recommended.
While some say that the Olaplex itself won't damage your hair, the hair coloring or bleach that you pair it with might just cause damage. For the best results don't leave it in too long, rinse out the Olaplex 1 when your coloring treatment time ends.

You should leave Olaplex 2 on for up to 20 minutes before rinsing thoroughly. Leaving it on for longer won't benefit your hair much and could be overkill. You don't need too much Olaplex 2 processing time, Olaplex 2 is most effective at repairing bonds and sealing your cuticles in the first 20 minutes.

What Happens If You Leave Olaplex 3 On Too Long?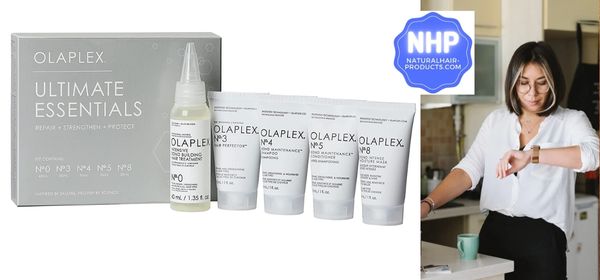 People have consistently used Olaplex 3 for more than 12 hours without ill effects, but that doesn't mean you can expect the same with too much use.

If you leave Olaplex 3 on for longer than 90 minutes, you could experience several negative issues, from an irritated scalp to eye irritation, redness, and stinging.

More than that, you could go through the trouble of applying the overnight Olaplex treatment and not getting the amplified results you were expecting.

Too Much Olaplex 6 Could Become a Weighty Problem…
As you may know, Olaplex No.6 & No.7 are both essentially premium styling products that aim to repair and smooth your locks.

Still, using too much Olaplex 6 on fine or thin tresses could cause more problem than #7, because of that you need to know how to use Olaplex 6 the right way if you have thin and/or fine hair.
Olaplex No. 6 is known as a beloved leave-in & reparative styling cream that hydrates, eliminates frizz, and protects all hair types. Still though, because it is a cream it is more suited for curly and thicker hair rather than an oil product.
Although we've learned that Olaplex products can be good for thin and fine hair, many have found that because Olaplex No. 6 is a highly concentrated formula, it can weigh down fine hair if too much Olaplex is applied - it works wonders when you get the quantity right but have to use Olaplex 6 sparingly when styling fine hair.
Can you use it every day? Yes, if your hair can hold up to the weight, Olaplex 6 can be used daily on wet and dry hair, however, the effects of No .6 work up to 72 hours so you shouldn't need to use it daily unless you wash and condition your hair daily.
[RELATED: SEE NHP's 3C Hair Care Guide]
Speaking of daily use, let's discuss one reviewers experience while Olaplex everyday.
What Does Using Olaplex Every Day Do To Your Hair? Too Much?
Another blogger called "Kelly in the City'' reported that after her stylist recommended that she use Olaplex No. 3 — the one-step process — at home, one to three times per week, she began to use the system on a regular basis.
She explained, "She [the stylist] explained that all I needed to do was simply apply the stuff to damp hair, put it in a bun, and let it sit. I could get great results in only 10 minutes, but she told me the longer, the better."
However, Kelly decided to use Olaplex every single day, for a whopping 12 hours a day and for seven days straight.
She definitely adopted a "the longer the better" attitude. She described the process, saying, "I applied it to damp hair around 7 pm every night, and washed it out the following morning."
The super-zealous Olaplex user revealed that the result was silky, smooth hair that turned out truly incredible.
According to Kelly, using Olaplex "too often" cannot damage your hair. Although NHP disagrees that this rule applies across the board, we love when people document their Olaplex experiences and her result turned out well.
Still though, many women have reported that when using Olaplex for long periods of time on a regular basis has turned out to be too much and caused an unwanted issue.
Namely, too much use causes Olaplex products to take longer to take effect and work as quickly and effectively in the future.
Even in the case of Kelly, she later revealed that she now uses Olaplex once a week and gets the same results without using too much product for no good reason.
Missed Something? Jump Back Up The Too Much Olaplex Tutorial! Go Back To:
And hey, check out this article about "If Olaplex is Curly Girl approved?"...
Follow Editor of Too Much Olaplex Article...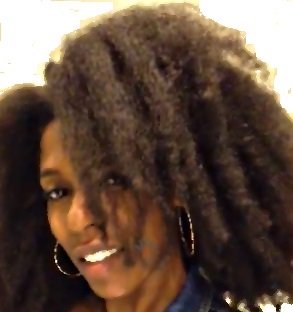 ABOUT THE AUTHOR: Melissa Lee 
Melissa Lee is a Contributing Editor to NHP and a former owner of the BlackhairOMG website. She formed 4C Trichology Growth Services, LLC., a US based hair care consultation service. She has also contributed as a writer and consultant for various hair and beauty websites. Melissa can be followed on Twitter here.

---