NHP is reader-supported. As an Amazon Associate we earn from qualifying purchases.

How To Read Shampoo Expiration Dates?
How to Read Shampoo Expiration Dates
I bet you're wondering how to read shampoo expiration dates, right? I'll tell you quickly and then in more detail with a picture for you to see. The answer for how to read a shampoo expiry date is: look at the back of the bottle, toward the bottom. If your product has a recommended "use by'' expiration date, you'll see a symbol that looks like a small container with the lid off. For more details, look below.
I'm sure you'll find this info about how to read shampoo expiration dates "head and shoulders" above the other explanations…ahem. Sorry about that, corny jokes are my weakness. Anyway, I left an image below to give you an idea of what to look for on your shampoo bottle.
If you're already satisfied with the quick answer, you can check out our MoroccanOil Brand shampoo reviews...
How To Read Shampoo Expiration Dates?
The expiration shelf life of a hair shampoo can be seen by the UPC code on the back of the product, whenever a date is provided by the manufacturer.
Always check to see if there is an expiration date to read on the back of the shampoo bottle. The expiration symbol will typically be seen located near the products UPC and will display the drawing of a little container with a number inside of it, like 6, 8, or 12. You read that to mean you have 6, 8, or 12 months of use after you open the shampoo bottle, double that if you don't touch it and it's unopened.
If there's no label, a good rule is to keep unopened bottles for no more than two to four years and an opened bottle for at most 18 months. Anything after that, you may be entering risky territory!
You may find some shampoo products don't necessarily follow these expiry rules, so it may be helpful to keep an "expiration journal" for your favorite shampoos and conditioners so you know when they tend to go bad.

And, now you know how to read shampoo expiration dates.. Now check out some FAQS about expired shampoo.
Does Unopened Shampoo Expire?
Answer: As mentioned above, an unopened bottle of shampoo can probably last for 2-4 years if properly stored. Meanwhile, an opened bottle of shampoo may go bad anywhere between six months to two years.
What To Do When Shampoo Doesn't Have an Expiration Date?
Answer: So if there's no mandatory labeling on bottles, how are you supposed to know if the product is actually bad? Extremely expired bottles of shampoo and conditioner typically smell funny or even acrid and feel funny between your fingers. However, they tend to go bad before strange smells come about.
What Happens If You Use Expired Shampoo?
Answer: Using expired shampoo can cause your hair to look dirty and dull. Expired shampoo may also cause irritation or itchiness to happen on your scalp and eyes because of the chemical change and allergens that develop. It may happen that you get a scalp infection in the worst-case scenario, depending on the bacteria's virulence factors.
What To Do With Expired Shampoo?
Answer: The best thing to do to deal with expired shampoos is disposing of them. First, empty the bottle remnants into a sink or toilet, and then, proceed to dispose of the bottle. Also, if the shampoo is past its expiration but doesn't appear spoiled, then use the remnants to clean your toilet or clothes.
Missed Something?

Jump Back Up The "HOW TO READ SHAMPOO EXPIRATION DATES Tutorial!

If you missed any thing in this "how to read shampoo expiration dates" tutorial you don't even have to scroll up, I put jump link for you below, just click and read the tutorial section that you need to see again...

If you want some suggestions for some of the best shampoos to buy on the market, here are some of the best-sellers at Amazon...
And hey, I have created tons of smart NHP hair tutorials for you to love-up-on other than this "how to read shampoo expiration dates"tutorial, so BOOKMARK THIS PAGE and check out our other NHP articles. 
See my POPULAR NHP articles about: 
Follow Author of "How To Read Shampoo Expiration Dates?" Article...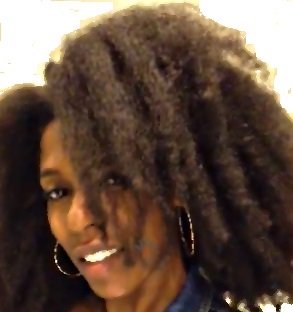 ABOUT THE AUTHOR: Melissa Lee 
Melissa Lee is a Contributing Editor to NHP and a former owner of the BlackhairOMG website. She formed 4C Trichology Growth Services, LLC., a US based hair care consultation service. She has also contributed as a writer and consultant for various hair and beauty websites. Melissa can be followed on Twitter here.

---