NHP is reader-supported. As an Amazon Associate we earn from qualifying purchases.

Vegan Hair Products For Black Hair Growth
Vegan Hair Products for Black Hair Growth
Vegan hair products for Black hair growth bring with them many benefits that are often lacking in more mainstream hair product brands.
But before we show you a list of great vegan-friendly products, let's find out what are the benefits of these cruelty-free hair products for Black hair? And why does it matter? PLUS, we have a 10% OFF discount code posted below...
In short, the benefits of vegan hair products are:
More environmentally friendly ingredients
More healthful & natural ingredients instead of synthetic chemicals
Natural scents
Usually cruelty-free
Let's get into more detail though, so that you get a clear understanding about what vegan-friendly hair products are, because many great products such as those from Faven Essentials are available to make your hair look and feel amazing.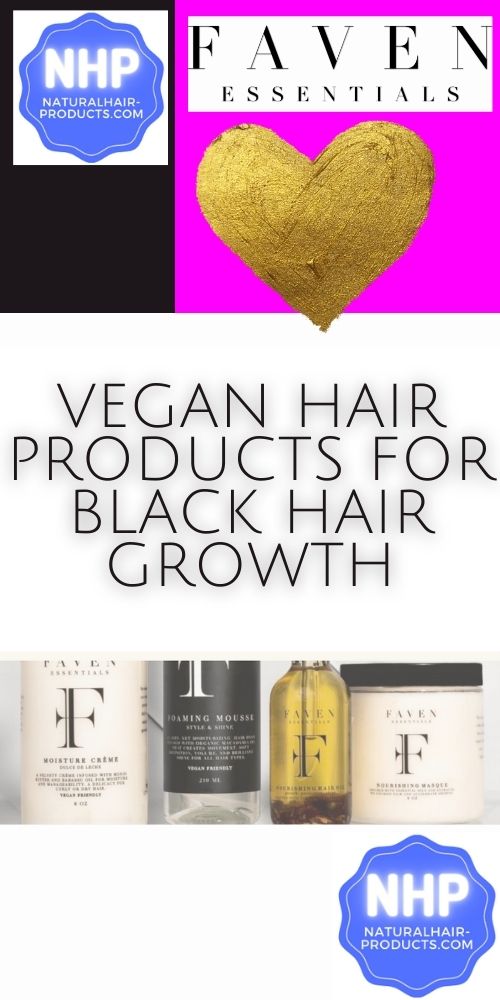 What Are Vegan Hair Products For Black Hair Growth?
No doubt you're aware of the growing trend of going vegan as a lifestyle.
But being vegan-friendly doesn't stop at what food we eat, it also extends to the hair products we use in our day to day lives for increased hair health, vitality, growth and length-retention. 
So, what exactly makes Black hair growth products vegan? 
Vegan hair products for Black hair growth and health contain absolutely no animal-derived ingredients. They are also usually cruelty-free, meaning that the hair products have not been tested on animals at any point in its creation and production.
Ingredients are usually plant-derived and do not contain harsh chemicals that could irritate your skin and dry out your kinky-curly hair.
In short, using vegan hair products for Black hair growth means you can reduce your everyday environmental footprint all while getting healthier hair in the process.
So, let me introduce you to a great Black-woman owned business that makes amazing vegan hair products for Black hair growth, health and vitality! 
I'm talking about the luxuriousness known as Faven Essentials hair products…
Use special discount code NHP10OFF for 10% OFF of your ENTIRE ORDER at FavenEssentials.com
Meet Faven Essentials -  Vegan Hair Products For Curly Hair!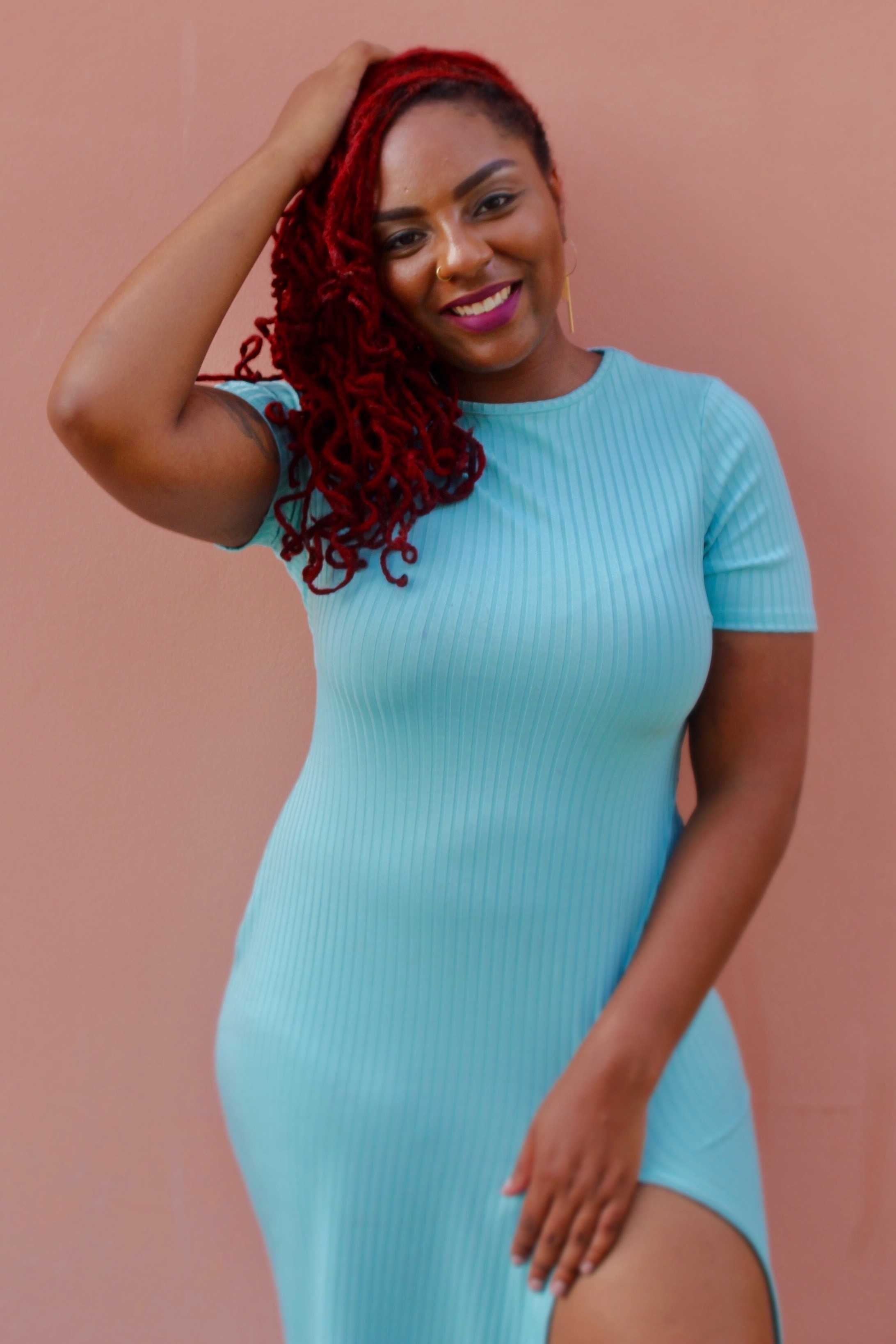 Faven Essentials Founder, Mariah Perryman.
Faven Essentials is a small, Black woman owned company located in Florida. The owner, Mariah Perryman, is a science teacher and licensed cosmetologist.
Her company offers sophisticated and sustainable hair care products that are commonly missing from hair care routines.
Each of her products are vegan-friendly and specifically-formulated to promote hair growth, target dry and itchy scalp, strengthen and protect hair, and add moisture and shine. 
Faven Essential's products allow you to rejuvenate your routine with products inspired by nature all while helping you feel beautiful, confident, and empowered. These vegan hair products for Black hair growth are safe for all hair types and for children ages 2+.
Let's show you some of Faven Essential's SUPER-STAR product lineup!
1. The Nourishing Hair Oil [Moisturizing Vegan Hair Growth Product]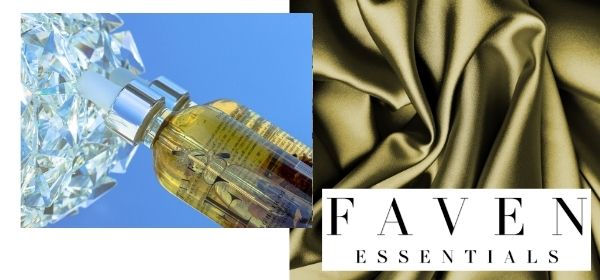 This Nourishing Hair Oil features handpicked extracts and essential oils that grow and nourish hair.
Apply daily or as often as needed to encourage growth, reduce thinning, prevent breakage, soothe dry and itchy scalp, and add brilliant shine to your strands.
This vegan product for Black hair growth works because of its unique nourishing blend of oils and extracts that work together to:
Increase circulation to stimulate hair follicles
Strengthen the roots of hair
Keep the scalp healthy
Protect the scalp from free radicals
Regenerate damaged scalps
Provide shine and softness
Fight hair loss
Block DHT (causes thinning and slows growth)
2. The Nourishing Masque [Best Vegan Product For Frizzy Hair]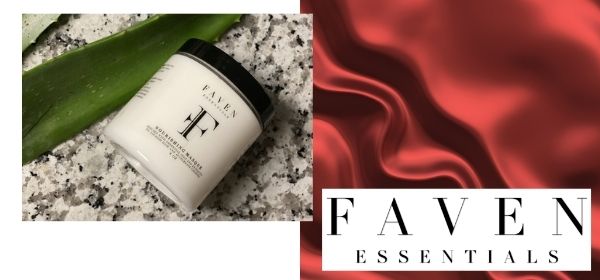 This deep conditioning masque is an intensive treatment infused with their Nourishing Hair Oil. The select ingredients target hair loss, slow growing hair, dryness, and breakage.
Use regularly to repair and moisturize your strands, leaving them soft, manageable, easy to detangle, defined, and stronger with a radiant shine. Regular use will promote hair growth and length retention.

3. Moisture Creme [Vegan Anti-Frizz Leave-In Moisturizer]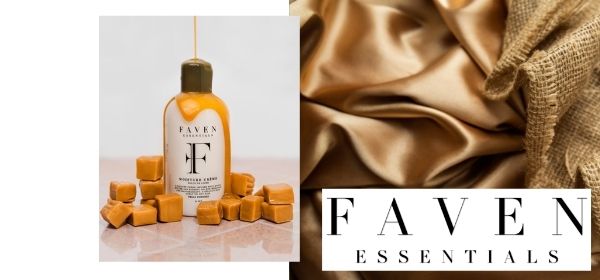 This luxuriously creamy, caramel scented leave-in moisturizer is a treat for the driest of hair, designed to provide ultimate moisture. You'll be tempted to taste these amazing-smelling vegan hair products for Black hair growth, but leave it for your hair, sis!
It can be used daily or as needed on damp or dry hair to make hair manageable and assist in hair growth. Other uses include as a beard and body moisturizer.
[Popular Article: The benefits of satin bonnets for straight hair...]
3 Benefits of Vegan Hair Products For Black Hair Growth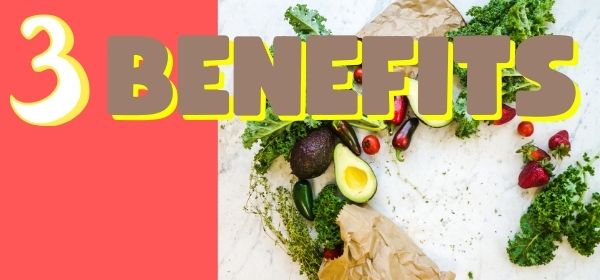 There are tons of benefits to using vegan hair products for Black hair growth, here are three biggies…
Reason #1 Vegan Hair Products Have Added Minerals and Natural Oils
You already know the NHP hair growth mantra: if you want your hair to grow and be healthy, you must keep it moisturized.
Vegan hair products like Faven Essential's contain natural oils, vitamins, and minerals which were put into the product strictly for helping you to maintain moisture.
These Black hair products promote and stimulate the hair follicles, making it easier for you to experience new growth.
Reason #2 Vegan Hair Products Are Free of the Things that are Known for Damaging the Follicles
Like we alluded to before, the best vegan hair products for Black hair growth do not have any of those harsh chemicals that are known for damaging the hair over time like parabens and sodium lauryl sulfate (SLS).
Parabens are those preservatives that I mentioned early which are typically used in the regular hair growth shampoos that you see on the shelf.
Although parabens make the shampoo last longer, your hair suffers in the process. Sodium lauryl sulfate is the culprit behind the hair loss that many people experience on a regular basis. In fact, there are studies out there that suggest that SLS can potentially cause blindness or other types of eye damage in kids.
If you're using the Faven Essentials Collection, you'll have nothing to worry about. All products are silicone, sulfate, mineral oil, gluten, petroleum, and paraben free.
Reason #3 Less Irrelevant Ingredients
One of the more noticeable differences between vegan hair products for Black hair growth and regular hair products is the number of ingredients that are on the back of the label.
Have you ever checked out the back of an old, mainstream shampoo bottle and realized that you couldn't pronounce half the ingredients? Part of that is because many of these brands pack their beauty products with harmful preservatives and fillers.
Vegan hair products for Black hair growth like what can be found in the Faven Essentials are fortified with plant-based ingredients like Ginger Root Extract, Aloe, and other natural vitamins and minerals that moisturize the scalp and stimulate growth.
In other words, they are good for your hair health, as well as your overall health.
Use special discount code NHP10OFF for 10% OFF of your ENTIRE ORDER at FavenEssentials.com
Grab Your Vegan Hair Products For Black Hair Growth Today!
If you want some of the best vegan hair products for Black hair growth and hair health, you now know where to get them.
You can also grab some cute bonnets from Faven Essentials to hold in the moisture as these products do their magic! You already know how much we love hair growth bonnets!
They have foam styling Mousse, complete beauty sets and more, so head over to Faven Essentials today and enjoy!

Follow Editor of Vegan Hair Products For Black Hair Growth Tutorial...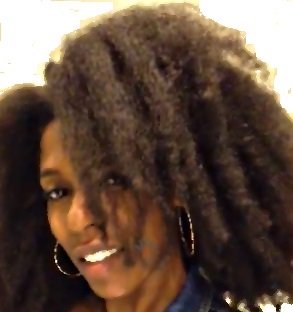 ABOUT THE AUTHOR: Melissa Lee 
Melissa Lee is a Contributing Editor to NHP and a former owner of the BlackhairOMG website. She formed 4C Trichology Growth Services, LLC., a US based hair care consultation service. She has also contributed as a writer and consultant for various hair and beauty websites. Melissa can be followed on Twitter here.

---