The 23 Best Hair Growth Products That Really Work 
You want firsthand reviews of the best hair growth products online?
If you don't, you're in the wrong place because I'm gonna throw so many real buyer reviews and little-known fast growth products at you that you may need to go grab a coffee and notebook.
We don't do this for play-play, we do this FOR REAL. I need for you to get hair growth results and fast.
SEE:
If I help you grow your hair faster, you'll love me forever for the discoveries you are about to make here and probably visit NHP more and more and that helps my business…
When I reaaaaaaally help you get you results, I'm really just helping ol' me. 
So let's remedy the situation… you with me? 
Hair Growth Product Tutorials:
In addition to your 23 of the best products for faster hair growth, here are some great articles you can visit as well. You can skip over these article and go straight to the top 23 list if you want to... Or just come back for this later.
Below you'll find my list of this year's 23 best hair growth–promoting products and supplements that can do the trick for you quickly. 
I've heard from countless readers that good ol' Amazon has an impressive secret stash of products for stimulating hair growth, so I decided to dig around and comb through more reviews than any sane human would want to….
...all for you…
So keep scrolling for 23 of the best products for hair growth...
Best Hair Growth Products For Black Natural Hair [Video]
23 BEST HAIR GROWTH PRODUCTS LIST
This top hair growth products list is based on a mass collection of real buyer product reviews to give you an insider view about which growth products are most effective...
1. Sports Research Collagen Peptides Hair Growth Powder 
Number of customer reviews: 355,943
Average rating: 4.6 out of 5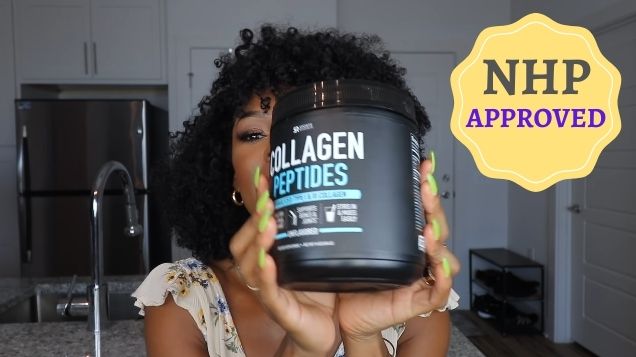 Collagen hair growth supplements have been making waves in the health and wellness world for a while now, and according to nutritionists, these nutrients can play a vital role in your hair and skin health.
Due to collagen's rising popularity, there are tons of  hair growth formulas on the market, but this powder from Sports Research is a consistent best-seller and favorite at Amazon.

"I usually never write product reviews, but for this hair growth product, I felt like I had to. This stuff is amazing. I read up on this hair growth product and thought I'd give it a try because I lost a lot of my hair after pregnancy.. and I have thin hair to begin with. Granted I've been taking it since March (1 scoop a day), the amount of hair regrowth I've had is shocking.
It isn't from anything else because I'm not taking any other vitamin or hair growth products. I will continue to use this stuff. I'm on my 3rd container of collagen peptides hair growth powder and it's truly amazing.,"  explained one happy reviewer.
2. THE MANE CHOICE Hair Growth Oil Product

Number of customer reviews: 1,411
Average rating: 4.5 out of 5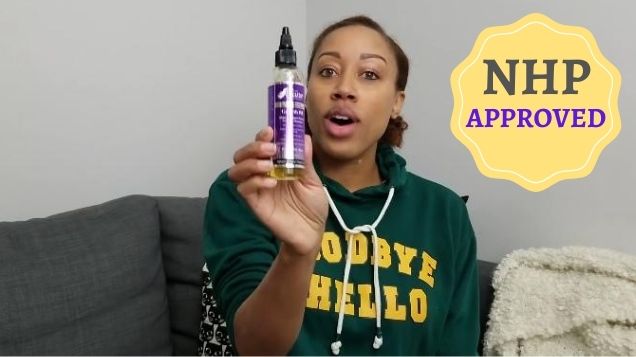 A healthy scalp is the growth terrain and foundation for a healthy head of hair—which is why this lightweight oil delivers a healthy dose of soybean, sweet almond, grape seed, jojoba, and coconut oils, as well as biotin and botanical extracts (like rosemary and sunflower) to help nourish, soothe, and stimulate the scalp.

Here's what one reviewer of the Mane Choice hair growth products had to say… "For my 3c curls the key is using the right amount: I've been using this hair growth oil product for about a week, and my hair has grown, I can see it, before using this oil my hair was almost down to my nipple and now it past it, I am surprised. 
HOW TO USE: Just take 3 drops (yes, I'm being serious) and massage that on the top of your head, then take 3 more drops and massage the rest in, it's really lightweight and it's working to grow my hair faster, I cannot expect more. 
And because I use so little product I know this will last for a long time, so it's worth the price.
**UPDATE** :It's been 2 months and my hair is growing like crazy, I don't see it stuck at a certain length anymore, this is one of the best oil hair growth products on the market"
3. SugarBearHair Vitamins, Vegetarian Gummy Growth Supplements w/ Biotin
Number of customer reviews: 10,566
Average rating: 4.3/5
Despite the fact some folks roll their eyes at thought of "child-like" gummy supplements, according to the overwhelming mass of positive Amazon reviews, these are one of the best hair growth products you can get your hands on. They're vegetarian, cruelty-free, and strategically formulated with essential nutrients that starved strands crave like biotin, folic acid, and vitamin D.

"I first saw these gummies all over my social media feed, I was interested but thought it was an overhyped product, especially when I saw the Kardashians advertising it," Explained one reviewer Darkskinnedmakeupdaily.
She continued her hair growth product review, saying… "I'm an African American woman who joined the natural hair community over 2 years ago. My hair texture is kinky coily 4C and wouldn't grow past a certain length even with protective styles and natural oils. In January 2018, I bought these Sugar Bear Hair growth vitamins after doing my research and reading the reviews at Amazon. 
I also changed my diet, eating more leafy greens and drinking more water and focused on my skincare to avoid breaking out.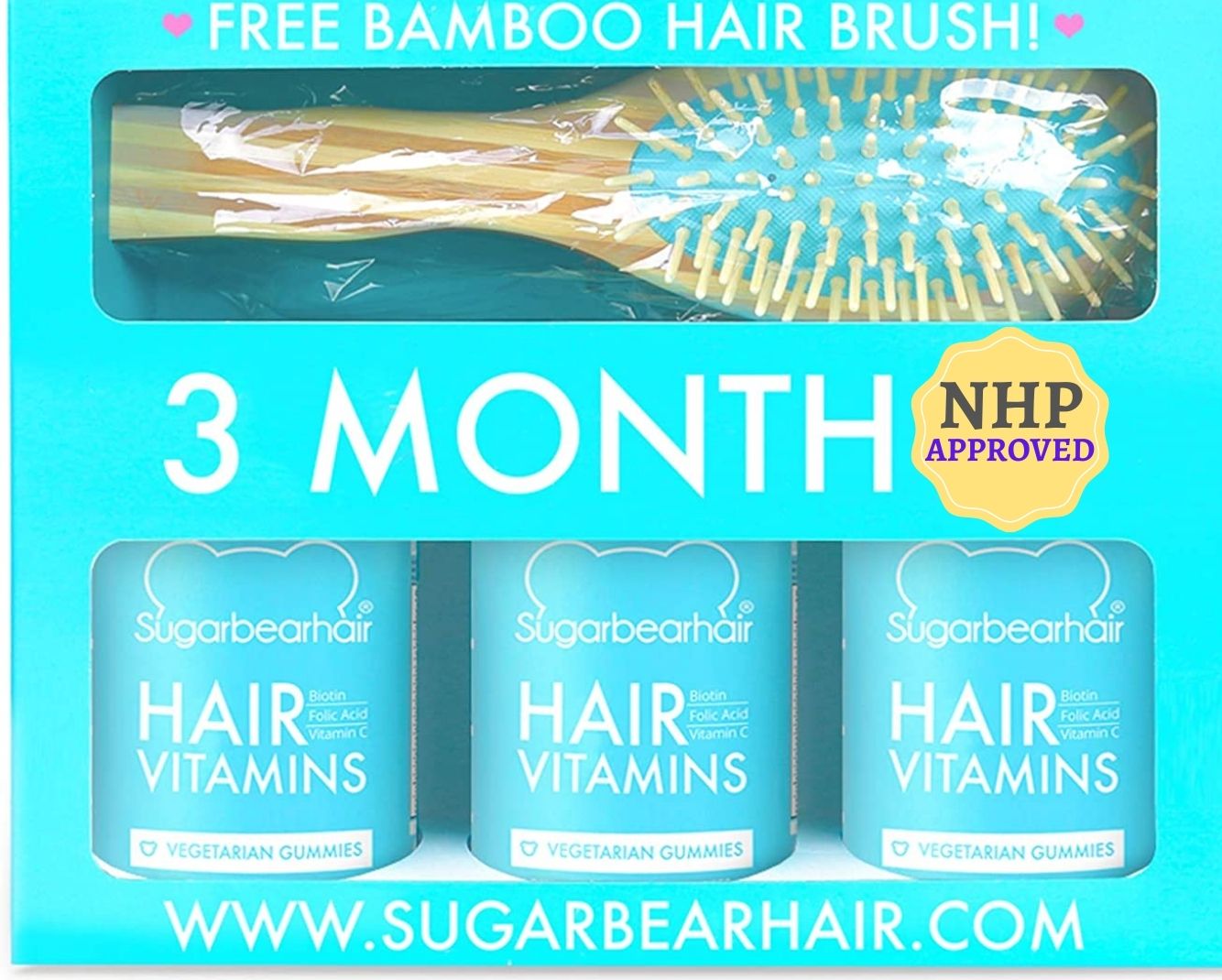 I was shocked when I started seeing hair growth results after two weeks, not only was my hair growing longer, the sparse areas in my edges grew back and I had new hair growing around my hairline pushing it forward. 

My nails also grew longer and hairs on the other parts of my body both wanted and unwanted grew too, lol. 
My sister is my hairstylist and she too noticed my faster hair growth but convinced me it was just my new diet and healthy lifestyle rather than the hair growth gummies, so I stopped taking the hair growth vitamins after February. 
Unfortunately, my hair stopped growing, my edges started getting sparse again and my nails were not as strong. 
After 3 months with no hair growth progress, I bought more of the Sugar Bear Hair Growth products in June. I'm writing this review a month later and MY HAIR IS GROWING AGAIN!! This time I did have some breakouts pop up during the first week but they went away and I haven't had anymore show up. The only con I have is the price, almost $40 a month for hair growth products adds up quickly, but I recommend you try these hair growth gummies. Sorry for the long review."
4. MAXSOFT Scalp Care Brush/Shampoo Brush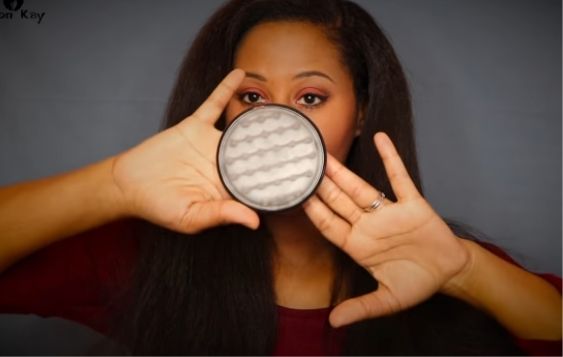 Number of customer reviews: 19,451
Average rating: 4.5 out of 5
Not all hair growth products are to be swallowed.
And look:
Almost every trichologist that you'll find will tell you that scalp massage is one of the best things you can do to stimulate hair follicles for increased growth. This super-cute, ultra-soft massaging shampoo brush is just the antidote you need. Reviewers say it also helps remove flakes, itchiness, tangles, and even stress.
"This makes my scalp feel clean and helps my hair grow. I never knew anything like this shampoo brush existed and so I decided to give it a try and it works so well! I feel like it has helped my hair grow and makes my scalp feel so much cleaner," says hair growth products reviewer named Mo.
5. NOW Supplements Extra Strength Biotin Hair Growth Vitamins
Number of customer reviews: 994
Average rating: 4.7 out of 5
Biotin is one of the most popular hair growth products in the U.S., Biotin is a B vitamin also known as vitamin H or B7 that helps support the metabolism and assists in the conversion of food into energy. hair Biotin hair growth products are known to restore the health of hair, the radiance of your skin and strength of your nails. Biotin is a critically important B Vitamin that has long been known as a key element in maintaining healthy hair, skin and nails.
"Here's a little secret I just uncovered after being a user of hair growth supplements for at least 40 years. Taking biotin hair growth products several times daily has caused my hair to take quantum leaps in growth! It's safe and very inexpensive. I choose NOW Foods hair growth products because I find them to be a company with the most integrity!" exclaims hair growth products reviewer named Lola.
6. Sports Research Biotin Infused w/ Coconut Oil Hair Growth Products
Number of customer reviews: 23,597
Average rating: 4.5/5
Biotin and coconut oil are two of the most popular hair growth recipe ingredients when it comes to hair health. These particular Biotin hair growth products are a top-notch selection, loaded with a potent concentration of biotin and infused with cold-pressed coconut oil for improved absorption. Thus, when the two come hair growth ingredients come together in this epic hair growth product from Sports Research, it came as no surprise the growth results (and reviews!) are impressive.
Hair growth products review: "Love this hair growth product! I had been suffering from thinning hair for 6 months or so, and I finally decided to try something new. Between using coconut oil directly on my hair and taking another supplement to help hair growth, there is no comparison on how much better this biotin softgel is!
I started to see a difference in as little as 2 weeks!
My hair was no longer falling out as much in the shower and I began to see baby hairs growing in where my hair was thinning. I'm glad to have found a product that actually works. Even other people are noticing that my hair is growing back which definitely gives me a confidence boost because I was beginning to be self conscious on the very visible thinning areas of my head. I started with taking the one 5,000 mcg pill for the first week and decided to up it to taking 2 per day and I couldn't be happier.
The pill itself didn't have an after taste at all like the previous supplement I took and I only had to take one a day instead of 3! I also enjoyed the fact that I haven't noticed any side effects like I had before. Overall I would very much recommend this product, not only is it affordable but it actually works. I will definitely continue to use these pills, they're magic in a bottle!" says Antoinette.
7. Wild Growth Hair Oil - Hair Growth Products
Number of customer reviews: 1,739  ratings
Average rating: 4.6 out of 5
Wild Growth Hair Oil is one of the most popular and best-selling hair growth products online. And it's been praised highly because it really works for tons of folks. This hair growth product is inexpensive while highly effective, Wild hair growth oil is a hair regrowth treatment product that nourishes your scalp and hair thoroughly. 
This fast-acting growth oil also acts as a hair conditioner to help your tresses feel much softer, more pliable and less brittle. This is also one of the few hair growth products you can use to detangle kinky-curly hair too, giving you an easier comb-out, less breakage and fewer split-ends. Finally, this hair growth product helps shorten the time you spend blow-drying your hair. And less time blow-drying means less damage to your natural hair.
"This stuff is the TRUTH I've been using it off and on but I did a big chop in dec and my hair was noticeably longer after just two weeks. I never liked the smell when I first bought it but since I use it so much I am used to it." says growth product reviewer named Bianca.
8. Propidren HairGenics DHT Blocker Hair Growth Supplement Products
Number of customer reviews: 7,800 ratings
Average rating: 4.6 out of 5
According to the hair growth experts at Propidren, one of the main factors in terms why folks lose hair is the production of dihydrotestosterone or DHT. Thus, the hair growth products brand set out to launch a pill containing clinically proven DHT blockers that synergistically stop hair loss while encouraging regrowth and enhanced hair thickness.
"As someone who suffers from PCOS, I was super skeptical to buy $40 hair growth products claiming to regrow and strengthen my hair in little as one month. 1st, I feared that I'd waste my money or secondly, I'd waste my money and make my hair loss worse. I poured over hundreds of other hair growth product reviews before finally taking the chance. My only regret is not making my purchase earlier. I've attached a before and after picture of my day 1 vs 1 month later results. I'm now on my second bottle and can't wait to see even more positive hair growth." says a happy buyer at Amazon.
9. OKAY Extra Dark 100% Black Jamaican Castor Oil - Hair Growth Products
Number of customer reviews:  1,851 ratings
Average rating: 4.5 out of 5
Jamaican Black Castor oil hair growth products are widely loved and praised in the natural hair community, and for good reason. This Extra Dark 100% Natural Black Jamaican Castor Oil with Coconut Oil nourishes and replenishes your scalp's natural oils while strengthening and moisturizing your hair. 
This hair growth oil provides critically important nutrients to your roots and hair follicles to make your hair grow thicker, fuller, shinier, and more manageable.
Some reviewers view this as a "miracle oil" and say that it's appropriate for all hair textures and skin types and also useful for all-around hair growth (i.e. scalp, eyelashes & eyebrows).
Many reviewers used it beyond their hair growth needs, they also applied this to their face and body to soothe skin conditions such as acne, age spots, skin discoloration, inflammation and sunburn.
JBCO hair growth products are well-known to regrow edges and boost hair growth on your hairline. One smart suggestion is to just rub a little on the problem area at night and cover your hair with a satin scarf.
"I've used many different castor oils but this by far is my favorite! It doesn't have a bad smell and it's not oily/runny. It's very thick & dark because it's 100% pure! I've noticed growth from mid-Nov 2017 to this very current day.
Not to mention this is actually cheaper on amazon than the beauty supply stores. I am very consistent with using this. Twice a day. Morning and night." mentions a reviewer named Ashley.
10. Biotin Shampoo Hair Growth Anti-DHT Formula

Number of customer reviews: 12,197 ratings
Average rating: 4.4 out of 5
If you're not into poppable hair growth supplements, a high-quality shampoo or topical formula can also do the trick.
To the surprise of some, biotin can be absorbed through the skin and the scalp which is where you should be putting this hair growth product. This one boasts maximum strength and contains growth encouraging ingredients like biotin, provitamin B5, zinc, coconut oil, and other hair-healthy botanicals.
"Impressive hair growth results in just 13 days. The top of my head was pretty much going bald. It was to the point it was just becoming noticeable that hair was the thinning on top of my head.
I purchased this hair growth product based on all of the positive feedback it had. I've researched hair loss as well and decided to give this product a try as a method to combat this problem.
I have noticed that the area that was thinning is no longer as bad. My hair is growing and I no longer feel like there's a bald spot on top of my head. All I have to say is that this bottle of hair growth shampoo is worth the money. " says the product reviewer named A.C. Fonseca.
11. Essy Naturals Hair Growth Oil Product w/ Caffeine & Biotin
Number of customer reviews: 3,331 ratings
Average rating: 4.6 out of 5
This hair growth oil has pure and all-natural ingredients and is one of the most beloved growth-promoting hair products on Amazon's ecommerce website.
Their hair growth formula includes caffeine, biotin, rosemary oil, and castor oil that powerfully infuses your hair and scalp with essential omega-6 fatty acids, proteins, minerals and vitamin E.
One reviewer named Mark says this is one of the best hair growth products he'd ever used… "This is one of the BEST oils I have EVER used. My scalp was itching, so I used this oil and immediately my scalp stopped itching.
The smell is amazing and the moment I started dropping this hair oil on my scalp, I could feel the cool menthol breeze soothing my itchy scalp. I rubbed it in and it was so relaxing. It is worth the price. A little goes a long way."
12. Nature's Bounty Extra Strength Hair Skin and Nails Vitamins
Number of customer reviews: 6,092 ratings
Average rating: 4.5 out of 5
Nature's Bounty has a wide range of health supplements and they aren't primarily known for their hair growth products. 
Still, though:
That doesn't mean they don't make one of the most highly-rated hair growth products online!
These powerful hair growth pills combine pivotal ingredients like a whopping 5000 MCG serving of biotin in addition to helpful side hustlers like vitamin C and other B vitamins, these coated hair growth caplets from Nature's Bounty are a slam dunk for expedited natural hair growth.
"I have Systemic Lupus Erythematosus. Because of this disease I have suffered some hair loss, add all the biologic drugs I have to take and I had massive bald spots on my head. My hair was falling out by the handfuls.
I was referred by a friend to take these hair growth vitamins. I started taking them and within 2 months I had lots of new growth in my bald spots. I've added before and after photos. I have continued to take the vitamins and my hair is full and beautiful." says a male Amazon hair growth products reviewer.
13. HAIRFLUENCE - Hair Growth Product Formula w/ Biotin, Keratin & Bamboo
Number of customer reviews: 9,395
Average rating: 4.1 out of 5
A diet deficient in essential nutrients and proteins can definitely spark up hair growth issues, which is where a well-rounded hair growth supplement can come in and help. 
This positively-reviewed hair growth product contains not only the superstar ingredient biotin, but also a complete synergistic blend boasting a wide variety of essential vitamins, minerals, and amino acids that work together to ensure faster-growing and healthier hair.
Hair growth products like this deserve extra credit, because this not only contains loads of biotin, but also other important ingredients such as bamboo extract, collagen, keratin, folate, and vitamins C, B12, and A, just to name a few.
"I finished my first bottle and I'm ordering more. The most noticeable effect in the first month is not the hair growth but the reduction of hair loss. I only lose about half the hair I used to lose in the shower since taking Hairfluence hair growth products. It's worked better than Viviscal hair growth products and at half the price. 
I am taking this product in combination with a thyroid medication that my doctor prescribed to grow back some of my hair. I am 34, female and have lost over 50% of my hair in the last 5 years due to hypothyroidism. 
Amazingly, there is so much spiky new hair growth starting to sprout up out of my scalp I am sure that within a few months I will see my bald spots start to fill in. Finally I have hope!" says the excited reviewer named Kdez.
14. Miss Jessie's Mafura Hair Oil
Number of customer reviews: 18 ratings
Average rating: 4.5 out 5
Miss Jessie's Grow Strong Mafura Hair Oil is a beloved oil treatment for women with kinky coily type 4C hair. It can be used to seal in hydration in your hair and on your scalp, stimulate hair growth, and even help reduce split ends. Miss Jessie's upgraded their hair growth products and infused this formulation with seed butter, avocado oil, castor oil, soybean oil, jojoba seed oil, pure argan oil, sweet almond oil, coconut oil and 100% pure abyssinian oil.
Miss Jessie's Grow Strong Mafura Hair Oil is formulated to:
Encourage maximum hair growth
Provide major moisture
Soothe and relieve dry and/or itchy scalp
Deliver natural shine
Prevent hair breakage while strengthening natural hair
"This hair growth oil is perfect for my hair that doesn't fit in with anything. Keeps my hair hydrated and smells amazing to boot. And a little goes a long way, even with my super thick hair."
15. DOO GRO Mega Long Hair Vitalizer

Number of customer reviews: 1,271 ratings
Average rating: 4.6 out of 5
"Sulfur 8 and this bad boy mixed together is a growth thickening powerhouse, get you some‼️ 
I wanna let y'all know my hair type and regiment with the Sulfur 8 and Doo Gro.
I have low porosity type 4c hair, relaxed hair but I stretched out my relaxers to 4-5 months when I first used this product and my hair was a little past my ears. 
I believe they both have petroleum in them, I never had an issue with petroleum if you use it lightly. Take both products, mix them together, add a little Wild growth hair oil, tea tree oil and peppermint oil (these oils are optional).
I mix it well then I section my hair in big parts and VERY LIGHTLY grease my scalp because I don't want greasy hair. Plus my hair is low porosity, so it doesn't absorb products that well.
I give myself a 3 minute scalp massage and use a lighter moisturizer for my ends. I don't use this mixture on my ends because it would weigh down my hair.
Then I either give myself two big cornrows or some big box braids, put my bonnet on and that's it! 
The next morning I have this amazing braid out!
I only grease my scalp 2 times a week with this mixture because it moisturizes my scalp and hair so well I love it!!!
I wouldn't recommend daily use this stuff is too heavy for all of that unless it works FOR YOU then hey do your thing. I do recommend doing a deep cleansing shampoo or washing it twice with a regular shampoo to get all that built up product off your scalp and hair."
16. NeoCell Biotin Bursts Hair Growth Products
Number of customer reviews: 529 ratings
Average rating: 4.5 out of 5
These Acai Berry Flavor biotin bursts hair growth vitamins are individually wrapped and easy to add to your daily supplement routine. They are chewable and delicious biotin chews containing the B vitamin to support healthy hair, nails and energy metabolism in people with Biotin deficiency.
A reviewer named Shelly tells her experience this way...
 "I'm on my 3rd box of NeoCell biotin bursts. I am in surgical menopause due to female issues and was worried about potential hair loss and lack of luster. These are AMAZING. I've been taking one of these a day, along with their Beauty Bursts, and I swear my hair hasn't looked this shiny and full in years. I have long hair, past my shoulders, and I am no longer experiencing hair loss in the shower or in my brush. The baby hairs are also growing in like crazy. I've never before been able to take biotin, because it would always make my skin break out. These biotin hair growth products do not do that, and they do not upset my stomach either. And they taste great too! I highly recommend these!"
17. Curls Blissful Lengths Liquid Hair Growth Vitamin
Number of customer reviews: 132 ratings
Average rating: 4.3 out of 5
This liquid formula promotes hair growth and scalp health with Curls' proprietary blend of bioactive coenzymes, vitamins, and antioxidants. An added bonus? Thanks to organic blueberry extract, it also has a yummy flavor. Just take between one and three tablespoons each day and, according to the brand, you'll start seeing optimal results in two to three months. Many online reviewers certainly did, though, with several reporting thicker, stronger strands, as well as a more hydrated scalp.
"The Best Hair Growth Vitamin I've EVER Tried! I've tried so many hair growth products and I never felt that I had seen a difference in growth. But even though this is only my first bottle of Curls Blissful hair growth products, I have seen so much less breakage and shedding. Before I would have a fist-sized ball of hair breakage from detangling sessions, but now it's little to none. I definitely don't mind the taste of this hair vitamins either. I love this product and would purchase this hair growth product again." says happy reviewer named Donna-May.
18. Roots Naturelle Virgin Hair Fertilizer Rapid Hair Growth Conditioning Treatment
Number of customer reviews:1,223 ratings
Average rating: 4.4 out of 5
Any product that reads "hair fertilizer" immediately piques our interest. Ideal for African American hair types, this deep conditioner is meant to heal hair that's been damaged due to braiding, heat, and chemicals.
Essentially, it utilizes key power players like proteins, vitamins, olive oil, shea butter, and oils from peppermint and sweet almond to treat and restore weak and brittle strands. Just look at the below happy review for proof.
"I bought the shampoo and used it along with this hair growth conditioner and was very impressed with how my hair felt after using these products. My comb through was smooth and my twistout turned out amazing! I have natural 4C hair that had some damage from flat ironing and this is one of the best hair products I've used to date. I will be a repeat customer and highly recommend it!" says product reviewer named Michelle.
19. CB SMOOTHE Wild Jamaican Black Castor Oil Hair Growth Products

Number of customer reviews: 661 ratings
Average rating: 4.6 out of 5
This unique hair growth formula has a nourishing oil blend matrix of biotin, niacin & rosemary that help stimulate new and faster hair growth.
One happy reviewer named Kiesha says… "This hair growth product is the best castor oil all the way! The smell is a light peppermint scent and makes your scalp feel refreshed and stimulated when applied and massaged into hair and scalp. It keeps my hair moisturized and soft dry and even while wet and defines my curls even more when applied to wet hair.
I have also seen phenomenal hair growth and shedding reduction since beginning the use of this oil. I can never find anything to help my hair actually grow while repairing it and this does just that. I have two grades of hair which is very difficult to manage but this helps so much without making my hair super thick, just strong. I just absolutely love this CB SMOOTHE Wild JBCO."
20. Provence Beauty Hair Repair Growth Oil w/ Black Cumin (Black Seed Oil) & Jojoba Oil
Number of customer reviews: 271 ratings
Average rating: 4.4 out of 5
Raven, one of the reviewers of this oil said this..."FASTEST & BEST HAIR GROWTH PRODUCT EVER!!! I put this hair growth oil on my scalp in between my braids and my braids had long new hair growth in a matter of 2-3 weeks!!! This is one of the fastest hair growth products ever! I haven't taken my braids out yet so I still don't know how less damaged it will be but this hair oil is definitely 5 stars for just the hair growth results alone." 
She also came back to add an update to her review...
"UPDATE! I took my braids out, & I was shocked at how much hair had NOT shed. Very little to no hair shedding or weak hair. My hair is very full too."
21. WOW Onion Black Seed Hair Oil for Natural Hair Care & Growth
Number of customer reviews: 3,345 ratings
Average rating: 4.4 out of 5
This is one of the hair growth products that'll make you say "WOW!"... This hair growth oil is made from pure ingredients such as, Onion Black Seed Oil, Jojoba Oil, Castor Oil, Almond Oil, Olive Oil, as well as Coconut Oil. These growth ingredients work in harmony to give you softer, silkier, and stronger hair.
One buyer named James says in his hair oil review…. "Great smell, great results. Most important part of any hair product for me is the ingredients. I'm impressed with how simple this product's ingredients are, so, when looking for something to help hair growth, this was a first try. I'm looking for healthy, full hair growth, and I think this is the perfect product for it."
22. Root Lifting Hair Growth Serum Product

Number of customer reviews: 94 ratings
Average rating: 4.1 out of 5
If you're wary of applying anything too harsh to your scalp, try this serum. Though the formula is 100 percent vegan, it has a triple shot of powerful botanicals that lift hair at the roots to give the appearance of mega volume, says trichologist David Adams. It also includes caffeine, a plant-based ingredient that works to naturally boost circulation in the scalp and build volume.
23. Keranique Hair Regrowth Treatment
Number of customer reviews: 841 ratings
Average rating: 4.2 out of 5
This spray-on formula contains 2 percent minoxidil, which is clinically proven for faster hair growth in women, says Dr. Sonia Batra, a board-certified dermatologist and co-host of The Doctors. The spray feature makes it more convenient than most formulas, too. Simply use the targeted nozzle to apply to areas of thinning hair.
"This hair growth product is awesome! I was struggling with traction alopecia from wearing weaves non-stop for years, I sstarted wearing wigs to give my edges a break and used this product twice a day and within 2 months my hair came back." say product reviewer named S. Johnson.
Hair Growth Products Approved By The FDA
It's not surprising that the hair growth market is a saturated one, but the big caveat to keep in mind is that any product that claims to actually help you grow new hair is considered a drug and legally has to be regulated by the FDA. And on that note, there is only one ingredient approved by the FDA for hair growth and treating female pattern hair loss, and that's Minoxidil.
Topical Minoxidil—or, Rogaine—is effective for both male and female hair loss, as well as hair loss due to chemotherapy, says Rina M. Allawh, a board-certified dermatologist in Pennsylvania.
The formula is available in both 2 percent and 5 percent topical solutions and 5 percent foam. Allawh recommends the 5 percent formulations for maximum efficacy. And don't be turned off if you notice some initial shedding, she says. "Consistent use of Rogaine for months has been shown to have favorable results for both sexes.
In fact, Rogaine works so well, I caution all my patients to avoid application on non-alopecic areas (like the face) to avoid unwanted hair growth." 
Tell Us What You Know About The Best Hair Growth Products!
Do you have something to say about the best hair growth products...

Share it with the world!