NHP is reader-supported. As an Amazon Associate we earn from qualifying purchases.

Satin Bonnet For Straight Hair? Beneficial or Nah?
Satin Bonnet For Straight Hair
You wondering if using a satin bonnet for straight hair is going to work for you? Wondering about the benefits for your hair? Look..
If you have straight hair, you may be under the impression that satin bonnets are for curly hair only or may have never heard of using a hair bonnet on straight hair at all, still though...
...trust me when I say that a good silk or satin hair bonnet really can help maintain healthier, more luscious hair that maintains growth and length – regardless of whether your hair type is straight or kinky.
While it's true that satin bonnets have been a staple hair care necessity for Black women for decades, recently the rest of the hair and beauty world has started to understand that kinky and curly girls are definitely onto something with bonnet-wearing.
And while some companies are price-gouging a new customer-base, looking to take advantage of the increase in satin bonnet for straight hair usage…
…there are honest companies like goodnighthairbonnets.com that make high-quality satin bonnets that work wonders on straight hair as well as textured and they are sold at a fair price.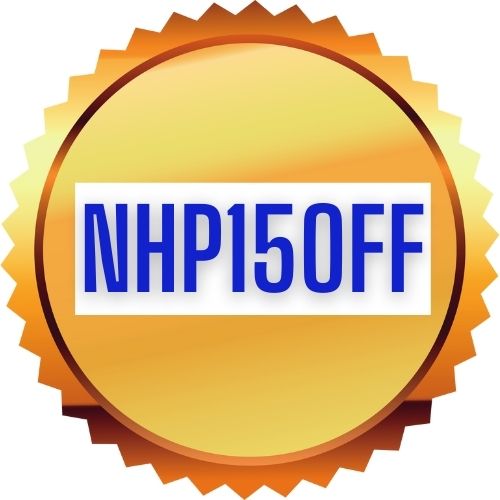 USE DISCOUNT CODE "NHP15OFF" AT CHECKOUT WITH GOODNIGHTHAIRBONNETS.COM for 15% OFF ALL PRODUCTS - RIGHT NOW!

You may have heard of the controversy about Sarah Marantz Lindenberg, a woman who was target marketing to white Caucasian women while claiming that she invented the hair bonnet.
The founder of NiteCap, was trying to sell a silk head wrap for a whopping £61 (neraly $70!). It sparked outrage, as many claimed it was cultural appropriation.
Not only that though, you don't need to spend so much – you can find a satin bonnet for straight hair at VERY reasonable prices – Marantz did get one thing right: wearing a protective satin bonnet for straight hair or using a silk pillowcase is beneficial for all ethnicities and hair types.
That includes Caucasian women with straight hair. So let's talk about the benefits of satin bonnets for straight hair…
Why Are Bonnets Good For Straight Hair?
Whether you have naturally-straight hair, chemically-straightened hair or mechanically-straightened hair(flat ironed, pressed, etc.), a satin bonnet for straight hair can benefit you greatly, and even be seen as a hair growth product when used correctly.
A satin bonnet for straight hair will help maintain moisture, sleeping in a silk cap or satin bonnet helps minimize the friction for hair that is prone to cause breakage or split ends.
A long-lasting, premium-grade satin bonnet will help you have a great night's sleep while fighting against frizz and waking up to shiny silky hair.
[RELATED: See cute mommy and baby matching bonnets...]
How To Use A Satin Bonnet For Straight Hair
If you have finer straight hair, gently brush out your hair to remove any knots then twist your hair at the top of your head and cover it using a soft and durable satin or silk bonnet. 
Because using a satin bonnet or pillowcase will help prevent new tangles from forming and make managing your hair in the morning less stressful. 
Here are some helpful suggestions on how to use satin bonnets on straight hair that we've seen written in customer experiences and reviews:
"I have very straight waist length hair and the sleep cap I use has an adjustable band. I twist my hair, but instead of putting it in a bun I kinda snake it (like an 'S' shape) up the back of my head so there's no huge lump. My hair doesn't get wavy or tangled even though it all falls into the bottom of the cap. It also doesn't frizz my hairline like some other caps do."
- Lacy
"I don't like sleeping with top knots, so I put my hair in a pull-through bun at the nape of my neck. I feel like my hair looks so much better in the morning when I do this. You could also wear your hair like this in a satin bonnet."
- Sarah Harper
"I put my hair in a (expletive) bun then put the satin bonnet on, then shake out the bun so my hair will just be loose in it. My hair feels nice and smooth in the morning. Definitely worth the money. I am a person who fights daily migraines though, so I don't think I could ever recommend someone wear something on their head every night. It's more for special occasions when your hair needs to be soft, straight and dry in the morning."
- J.K.
[RELATED: Find vegan hair products for Black hair growth...]

Reviews From Women Using Satin Bonnets On Straight Hair
So, we really had to scour the net for more women using a satin bonnet for straight hair. We found them and they are very positive! Take a look….

"My straight/slightly wavy hair hits my mid back and I've been loving sleeping in a satin cap! I just twist it into a loose bun at the nape of my neck and put the cap over it and it's hardly tangled at all in the morning! I'm a very restless sleeper and am constantly tossing and moving around and I've really noticed a difference! I was so tired of sleeping in a bun and braids too."
- Janet K.
"I have fine straight hair and I've slept in a satin bonnet for a few months and it's amazing! I find that when it's contained at night it doesn't tangle as much and my hair overall feels softer and healthier because the oils from my scalp distribute better than if I sleep with my hair up. My hair is just past my shoulders so I just twist my hair on top of my head before I put on the bonnet - no clips needed. Hope this helps!!"
- Carol Jennings
"I sometimes twist my hair into two low buns (in the common way of doing "heatless overnight waves) and just place them inside the bonnet (without anything securing them). This seems to protect the hair and i wake up with loose waves."
- Candice Remmer
Alternatives to using a Satin Bonnet for Straight Hair
As you can see, a satin bonnet for straight hair is a true beauty blessing! Still though, some don't like to wear a headwrap every night because of various reasons so here's a neat technique that a reviewer left as an alternative to using bonnets everyday for straight hair.
[RELATED: Is shea butter good for Black skin? Find out...]
"I have very, very straight hair that gets tangled if I look at it wrong. Here's what I do to keep it managed:
Before bed, brush out with a wet brush for detangling and then use a mason pearson brush for moving the natural oils from root to tip.
When my hair is silky smooth, I put it in a loose braid- sometimes I have a friend dutch braid it, but I'm only good at regular braiding so that's what I usually do. If I'm adding any hair oils or hair serums, this is when I'll add them in lightly as I braid.
I secure the braids with slip silk scrunchies, looping the last inch or so back around on itself to protect the ends and to keep it uniformly wavy the next morning.
I'll either secure the braids up into a milkmaid braid crown with bobby pins, or wear a headscarf. Sometimes I'm very lazy and do neither, but I have silk pillowcases, too.
Boom, when I take my hair down the next morning, I have silky, wavy hair that stays healthy and soft... until the wind hits it, haha."
- Kari G.
Video Tutorial: Satin Bonnets For All Hair Types| Is It Beneficial For Straight Hair
Below we've posted this awesome video that really helps those with straight hair understand the beauty of using premium bonnets.

We loved this comment about the straight hair bonnet video:

"I'm a white girl with straight fine hair that breaks and knotts up easily when I'm sleeping.
I got a silk bonnet a little over a month ago now and already I've noticed a massive difference in my hair, it feels so much healthier, comb's through so easily in the morning so less breakage!
I will never not wear a bonnet at night now. Thank you for this video"
- Youtube Commenter
So, here's the bottom line. As long as you get a high-quality satin bonnet for straight hair and use it properly, your hair will LOVE YOU for it!
NHP highly recommends you shop with Goodnight Hair Bonnets for superior quality and great prices.
We even have a discount coupon code especially for NHP readers, aren't you happy you found this information?!?!?
Get your discount code for Goodnight Hair Bonnets and save right now…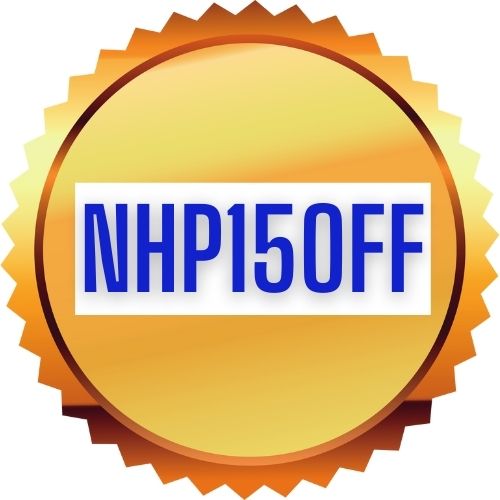 USE DISCOUNT CODE "NHP15OFF" AT CHECKOUT WITH GOODNIGHTHAIRBONNETS.COM for 15% OFF ALL PRODUCTS - RIGHT NOW!

Follow Editor of Satin Bonnet For Straight Hair Article...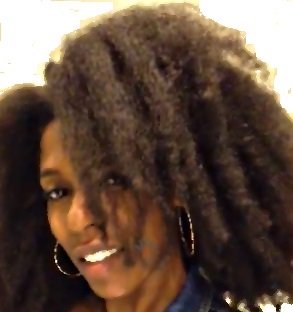 ABOUT THE AUTHOR: Melissa Lee 
Melissa Lee is a Contributing Editor to NHP and a former owner of the BlackhairOMG website. She formed 4C Trichology Growth Services, LLC., a US based hair care consultation service. She has also contributed as a writer and consultant for various hair and beauty websites. Melissa can be followed on Twitter here.

---