NHP is reader-supported. As an Amazon Associate we earn from qualifying purchases.

7 Satin Cap for Hair Growth Mistakes To Avoid [Bonnet Hair Loss]
Satin Cap for Hair Growth
What if your satin cap for hair growth was actually ripping your edges out faster than the hair snatched from a Brazilian wax?
Look sis, the wrong satin bonnet (usually cheap beauty supply store bonnets) can actually hurt your length-retention and hair growth efforts.
Let me break it down for you...
I know you probably already know about the positive benefits of wearing a good high-quality satin sleep cap bonnet to bed and how important good bonnets are for growing your natural or relaxed hair out longer.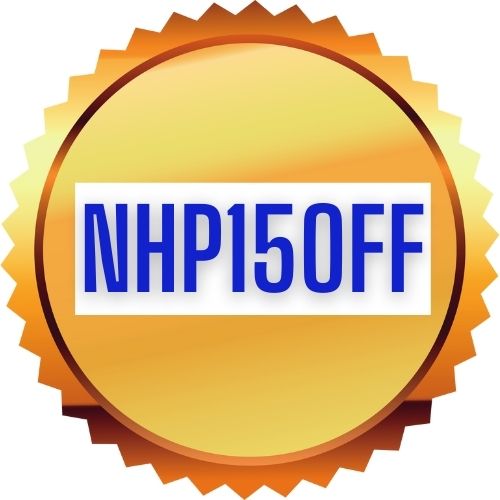 USE DISCOUNT CODE "NHP15OFF" AT CHECKOUT WITH GOODNIGHTHAIRBONNETS.COM for 15% OFF ALL PRODUCTS - RIGHT NOW!

Don't get it twisted though, because…

If you are wearing the wrong flimsy satin bonnet, then your hair growth journey will definitely be a waste of time and effort. Or even worse, could cause breakage.
[RELATED ARTICLE: Find the best hair growth products online!]
Join NHP-HIVE and get sent our info-packed, down-to-earth & sometimes funny NHP hair tutorials by email. SIGN UP HERE...
Avoid Satin Cap for Hair Growth Problems - Common Bonnet Buying Mistakes #1-7
To be sure that your satin cap for hair growth serves its purpose, here are 7 things to consider when you go shopping for that perfect satin hair growth bonnet.
Avoid these common bonnet buying mistakes and you'll end up with a great satin bonnet cap for hair growth that truly gives you a healthy, protected hair and edges that maintains hydration and moisture hair to the maximum. 
AVOID THESE MISTAKES:
Assuming ALL Satin Is High-Quality Material - fact is, not all satin is created equal, and some so-called "satin caps for hair growth" aren't satin AT ALL. You need to be sure to source the best satin possible and you do that by buying from high-quality bonnet businesses. Your bonnet cap should be smooth and super-silky to the touch, both inside and outside the bonnet. Every square inch of your bonnet should include satin lining.


Buying Single-Layered Satin Caps - The more satin material the bonnet cap or scarf has the better! Double-layered breathable satin bonnets are both a luxury AND a must! Double-layered satin caps for hair growth add an extra layer of protection and locks in maximum moisture overnight. Single-layered silk bonnets let your hair hydration seep out, leading to dry, breaking hair.


Ignoring Bonnet Edge Quality - the edge section of a premium satin cap for hair growth should consist of the EXACT same quality of satin material used on the rest of the bonnet. Don't accept rubber band lining or abrasive cotton on the liner edges inside your satin bonnet cap! These are detrimental ëdge snatchers" and lend to hair edge loss rather than hair growth and length-retention. 


Buying w/ Unnecessary Accessories - a good satin cap for hair growth should consist of satin material and satin material ONLY! Any other unnecessary attachments like metal and plastic clips on a satin bonnet can snag your growing hair while you sleep and ruin that beautiful natural hair that you cherish and want to see greater length-retention on over time. 


Ignoring Bonnet Cap Durability - some treat buying a satin cap for hair growth like buying a pack of gum, big mistake! Your hair growth bonnet purchase should be seen as a long-term investment, like a smart stock purchase that helps your hair hold its value. Quality satin caps should be able to withstand regular washing and have quality stitching to last a few years with gentle use.


Buying Cheap Bonnets That Slip Off - isn't it annoying to wake up and your bonnet laying next to you not protecting a dang thang? A good satin cap for hair growth should protect your hair the ENTIRE night. Premium bonnets also shouldn't ride up and expose your edges to friction and damage! What's the point of buying a cheap-o hair growth bonnet that won't stay on the whole night?


Ignoring Black Businesses That Sell Bonnets - who knows bonnets better than Black women? It only makes sense that Black women would know what we REALLY need in a satin cap for hair growth that fills the bill. Most folks make the mistake of buying from whoever and end up getting "whateva…";
Have you made these mistakes when choosing a satin cap for hair growth? Ever felt like the bonnet on your head was limiting your hair growth efforts or at the very least not helping? 
Toss that low-quality cheap-o hair bonnet like Uncle Phil tossed Jazzy Jeff out the house after a fat joke.
Because:
NHP is happy to introduce you to a Black woman-owned business who focuses ONLY on designing high-quality satin bonnet caps for hair growth. Problems from low-quality bonnet caps will no longer be an issue for YOU! 
[Popular Article: Vegan Hair Products for Black Hair Growth...]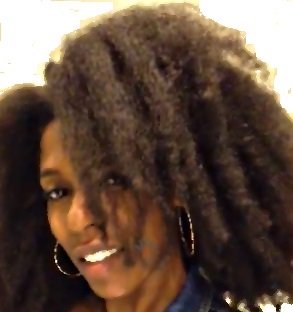 Hey sis, heyyy! I'm Melissa Lee, co-founder of both NHP & BlackHairOMG. 
I wrote a 9-paged eBook for our subscribers only: JOIN 19,500+ Black Women in THE "NHP-HIVE" & GET YOUR GUIDE Titled: 
"15 Exotic Hair Growth Remedies From Around The Globe!" Girrrl, get IN on this!
Buy Premium Satin Caps For Hair Growth From GoodNightHairBonnet.com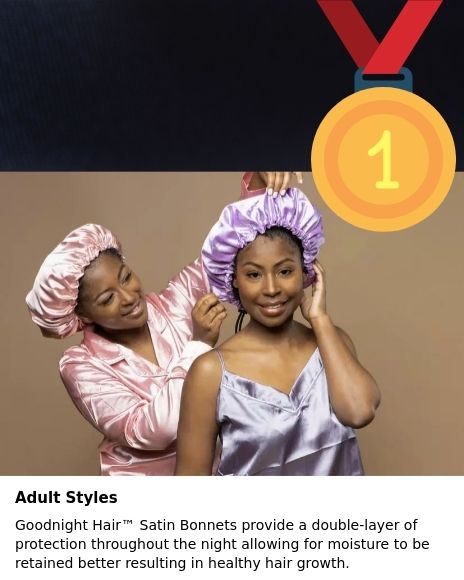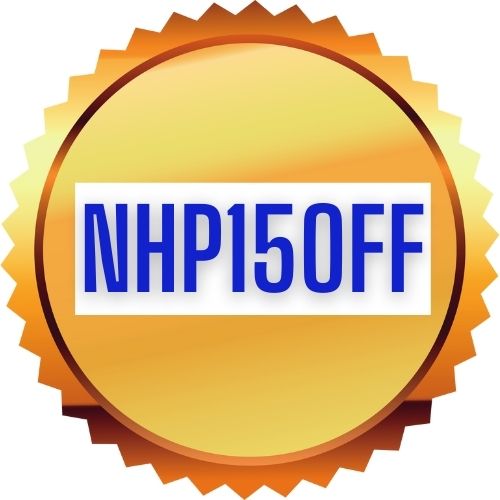 USE DISCOUNT CODE "NHP15OFF" AT CHECKOUT WITH GOODNIGHTHAIRBONNETS.COM for 15% OFF ALL PRODUCTS - RIGHT NOW!

Protecting the hair at night allows the hair to retain moisture better compared to sleeping on a cotton pillowcase.
Every satin cap for hair growth is made specially to be that perfect bonnet for you and your natural hair hair growth journey, whether you have curls, braids, dreadlocks or another Black hairstyle.
Goodnight Hair Bonnets provide a double-layer of protection throughout the night allowing for moisture to be retained better, this satin sleep cap hair bonnet prevents dryness in a major way.
With a regular bonnet, there is one layer of satin which lets moisture escape from the hair due to constant friction (cotton pillows dry out the hair).
When wearing one of their satin caps for hair growth, the second layer acts as a barrier between your hair and the pillowcase locking in moisture better.
An important step in healthy hair growth is allowing the hair to retain moisture after deep conditioning or refreshing curls, not just during the day but at night too.
With satin hair growth bonnets you can have a goodnight's rest knowing your hair is protected from damaging surfaces to promote length-retention.
Other benefits of wearing satin to protect the hair are it decreases tangling and frizzing, maintains protective styles, and prevents split ends.
When healthy hair is your number one goal you have to start with proper care and maintenance! A high-quality satin cap for hair growth will get you on the road to longer natural hair.
Sleeping with a satin cap means no more split ends. It protects your hair from the dryness caused by friction between your hair and moisture-absorbing materials such as cotton.
This also helps to greatly reduce breakage, tangles and thinning. If you have curly or wavy hair, you know that sleep can cause a serious mess!
Missed Something? Jump Back Up The Tutorial! Go back to:

Follow Author of Satin Cap for Hair Growth Article...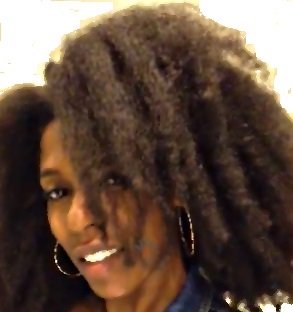 ABOUT THE AUTHOR: Melissa Lee 
Melissa Lee is a Contributing Editor to NHP and a former owner of the BlackhairOMG website. She formed 4C Trichology Growth Services, LLC., a US based hair care consultation service. She has also contributed as a writer and consultant for various hair and beauty websites. Melissa can be followed on Twitter here.

---