NHP is reader-supported. As an Amazon Associate we earn from qualifying purchases.

Do Flat Irons Turn Off Automatically? [Let's Talk...]
Do Flat Irons Turn Off Automatically
Do flat irons turn off automatically? In general, the answer is yes. The majority of flat irons models turn off automatically. The shut off feature is common in professional-grade flat irons, while some cheap drugstore flat irons may be missing programmed ability to switch themselves off automatically when left on too long. 
This shut off mechanism is a smart technology safety feature that can help alleviate stress if you're the forgetful type. You don't want to be away from the house worrying about "how long does it take for a hair straightener to catch fire", and hoping you can get home on time.
Still, while the better part of premium-level flat iron hair straighteners do shut off automatically, it will help you select the right heat tool if you know more about them. 
So let me break it all down and lay out the information for you...
Do Flat Irons Turn Off Automatically? It Depends...
As mentioned, most high-end flat irons do turn off automatically. You still need to check before purchasing, even more so if you're a penny pincher.
Although it's true that ladies who pay for quality flat irons get extra features that the cheapies won't afford you, a few of the premium brands don't add an auto turn off functionality because they're irons are known as "the professional's flat irons". 
But not everyone is a professional and standing next to their equipment all day, so that kinda sucks for the forgetful among us.
So even though you'll be hard-pressed to find a straightener that costs more than 75 bucks and is without the auto shut off mechanism built in. It's not unheard of.
Lacking this safety feature is more common thith super cheap flat irons that fail to give you many bells and whistles.
Don't fret though, if you are low on dough you just need to double-check the features of the low-priced irons and about half of those under $75 will still have the automatic turn off function.
Will they be the best silk press tool in the world? No. 
Will your straightening results be as slick, shiny and smooth as you'd get from the Bio Ionic 10X Pro Straighteners, Good Hair Day (GHD) flat irons or Babyliss Pro heat tools? Of course not.
Those types of results are pay-to-play, but you can still find some comfort knowing that your house won't burn down with some of the cheap models that still offer the shut off feature at lower prices. 
Now, let's discuss which hair straighteners turn off automatically and which are the best...
Best Flat Iron With Auto Shut Off 
When talking about the best flat irons with auto shut off, we're getting into some rare air. For example, some of the best ceramic straighteners on the market come from GHD.
If GHD ceramic flat irons are left unused, their straighteners will turn themselves off after just 30 minutes – a function that all GHD straighteners possess to take the worry out of your mornings.
Don't worry about "If I forget to turn off my styler, will it overheat and blow up?". All GHD stylers have a sleep mode so they will turn off after thirty minutes for your peace of mind.
GHD is another truly premium brand flat iron manufactured in the UK.
Another of the best flat irons with auto shut off is the Bio Ionic 10X Pro Straightening & Styling Iron. It has a 1 hour automatic shut off, it's pretty expensive though….You've been warned.
Still though:
As Walmart's #1 bestselling flat iron straightener, the Luxe 10X received a 4.7-star average rating from nearly 100 reviews on their website. It also features vibrating plates, which help smooth the hair, according to Bio Ionic.
Beyond the ability to heat up to 450 degrees Fahrenheit, the 10-oz flat iron features a nine-foot-long swivel cord and automatically shuts off after one hour of use.
I'll tell you this much...
When searching for the best flat iron with auto shut off, one question you may need to ask is "Do babyliss hair straighteners turn off automatically?", because the answer is no! Which is a bit surprising for such a highly-esteemed flat iron brand. 
At first I thought this only applied to the Babyliss Mini Straightening Irons which are designed for on-the-go travel, but nope! Even the normal-sized Babyliss Pro flat irons from their highly-rated Nano-titanium line do not turn off automatically.
This stings for us forgetful folks, because… 
Anybody who works in a salon or is a professional stylist knows that Babyliss Professional flattening irons are in an elite class.
So the fact that these great thick and coarse hair flat irons do not turn off automatically is a bit disappointing. If these were rinky dink CHI flat irons I could understand, come on Babyliss!
[RELATED ARTICLE: See customer reviews of Babyliss pro ceramic flat irons]
Do Remington Hair Straighteners Turn Off Automatically ?
Yes, many of Remington's newer models of flat iron hair straighteners automatically turn off after 60 minutes, and some even come with a heat proof storage pouch.
Take note though, if you have an older Remington model then it might not have an auto switch off feature, so be sure to check your Remington user manual if you're unsure about your flat iron or check the features listed online if you're looking to buy.
[RELATED ARTICLE: Is it bad to straighten your hair twice a week?]
Do Revlon Hair Straighteners Turn Off Automatically?
If you're wondering do Revlon flat irons turn off automatically or not, the answer is yes. And, why do flat irons turn off automatically? Because of forgetful folks like you and me, lol!
Thankfully, they are very good at making sure that most of their flat irons can boast this safety feature.
Here's something else to consider though...
Revlon flat irons are also famous (or infamous?) for shutting off automatically when the plate temperature gets too heated.
The company tries to sell this as a positive feature, I'm not so sure that it is or just an admission of a cheap flat iron with uneven heat control. 
It's good that this flat iron gets heated-up within 30 seconds but the fact that it needs to automatically shut off when the temperature is very heated in order to prevent your hair from heat damage could become very irritating after a while.
On a positive note, many of them come with a tangle free swivel cord to help your mobility while flat ironing to control frizz. BTW, you may like my "Argan oil for hair straightening" article, feel free to take a look.
Conclusion: How To Find Flat Irons The Turn Off Automatically
So, do flat irons turn off automatically? For the most part the answer is yes, but don't expect 100% to have auto turn off features. You must check and do your due diligence before buying.
I hope that this "Do flat irons turn off automatically?" guide was helpful to you.
If you want to learn about all different varieties of flat irons take a gander at our Flat Iron Buyers Tutorial!
Follow Author of "Do Flat Irons Turn Off Automatically?" Article...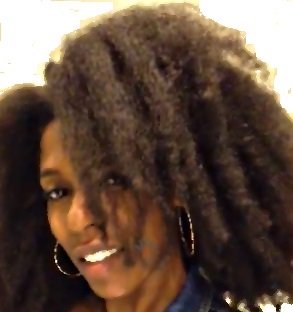 ABOUT THE AUTHOR: Melissa Lee 
Melissa Lee is a Contributing Editor to NHP and a former owner of the BlackhairOMG website. She formed 4C Trichology Growth Services, LLC., a US based hair care consultation service. She has also contributed as a writer and consultant for various hair and beauty websites. Melissa can be followed on Twitter here.

---