NHP is reader-supported. As an Amazon Associate we earn from qualifying purchases.

Argan Oil for Hair Straightening - Dangerous? [THE TRUTH]
Argan Oil for Hair Straightening
Should you use Argan oil for hair straightening while flat ironing?
The short answer is no. Using Argan oil for flat ironing your hair straight is promoted mainly by Argan oil websites. So before you burn your hair, it's best you understand that they falsely claim you can flat iron up to 420 degrees without frying your hair with Argan oil because they want to sell products. Nothing more, nothing less.
Don't get me wrong, sis…
Argan oil after hair straightening is great, it's not the best before straightening, though.
Let's discuss the reasons why...
Best Argan Oil for Hair Straightening Arguments - True or Nah?
Here are some of the common arguments from Argan oil vendors about why you should consider using Argan oil on your hair before you flat iron…
The Argan oil merchants will tell you that Argan oil is a rich source of nutrients (such as antioxidants, essential fatty acids, and vitamin E). TRUE.
That it nourishes your hair strands inside and out and is one of the

best hair growth oils

. TRUE.
Argan oil adds moisture back into your hair strands and makes hair more manageable. TRUE.
And they say that those commonly known benefits of Argan oil make it best at protecting hair from heat damage under a blazing hot flat iron. FALSE.
The first three positive benefits of Argan oil don't have anything to do with causing it to be a great heat protectant.
Also, those 3 true attributes don't stop Argan oil for hair straightening from making your hair more susceptible to heat damage. 
Even the best Argan oil will put you in danger of frying your hair strands like chicken grease on a hot stove (the flat iron), all while you've been conned into thinking you were doing something beneficial and what's best for your locks.
Debunking The "High Smoke Point Theory" About Argan Oil & Flat Ironing Safety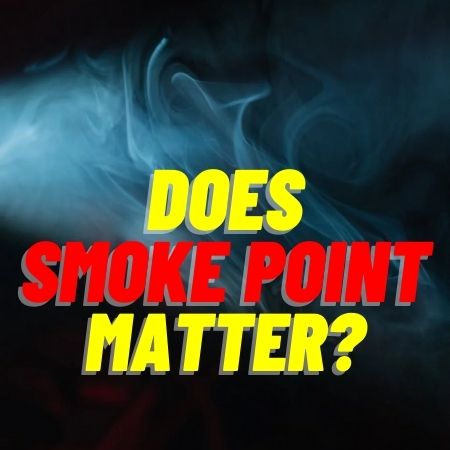 Argan oil selling websites (not actual hair care websites, stylists, or trichologists) like to push Argan oil for hair straightening by singling out, or recommending against the use of natural oils with low burning points since these oils produce large amounts of free radicals carcinogens and other harmful chemicals when heated past their smoke points. 
And while it's true that these other oils shouldn't be used while flat ironing either, the smoke point isn't the only concern. That is a cherry-picking argument.
Yes, Argan oil has a higher smoke point than many other oil varieties. But the smoke point is when the oil itself begins to burn, that doesn't mean that your hair won't start burning until the oil starts burning.
Argan oil has a high smoke or burning point (the temperature at which the oil starts producing a continuous blue smoke). Most other natural oils start to burn and chemically break down at 300 F or lower, Argan oil can withstand higher temperatures (smoke point = 420 F). 
Smoke points are called burning points in chemistry and it refers to the temperature at which an oil begins to smoke, become discolored, and decompose. Still though...
We aren't worried about the oil's burn point, we are worried about the hair getting fried. See how the "Best Argan oil for hair straightening" companies try to throw you off of the scent with diversionary reasoning?
So let's talk about why putting Argan oil in before hair straightening is a bad idea...
[RELATED ARTICLE: Do flat irons turn off automatically?]
Argan Oil: Putting Oil In Hair Before Straightening Fries It...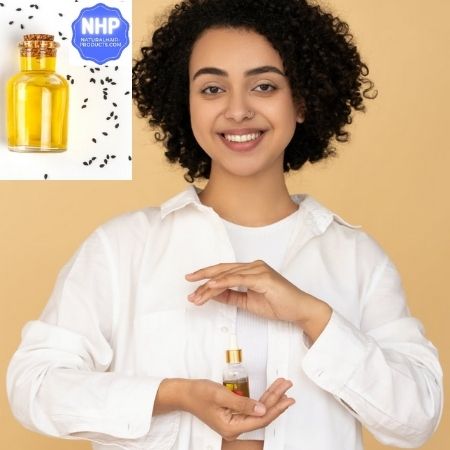 Even if the Argan oil for hair straightening 420 degrees Fahrenheit smoke point argument were valid (and it's not), many companies such as Babyliss Pro, Bio Ionic and others make powerful flat irons that reach temperatures higher than 420 F.
Any who has had a REAL silk press flat iron knows that very high heat levels are needed for a good silk press.
You don't want to cook your hair! And putting oil in hair before straightening is a good way to start a snap, crackle and pop-fest on your follicles.
Try a silicone serum or thermal foam like FHI Heat Stylus Be Protected Thermal Protecting Hair Foam, it's made for that! Real heat protectants won't act as a heat conductor like oils do.
Applying Argan oil for hair straightening and then flat iron heating your hair is literally heating the oil. You know, like we do when we fry food?
The long-term hair damage results aren't going to be pretty.
Flat irons and all heating hair appliances should be used on dry hair only. You should even let heat protectant dry first before flat iron straightening.  
I want you to understand this just in case you have been using flat iron heat on your wet hair, 
Argan oil is traditionally used for strengthening and nourishing your hair, there's really no benefit in flattening hair after applying it.
Even if you don't get the smell of something burning it doesn't mean your strand's structural integrity isn't breaking down and headed for split end destruction soon.
The only reason to be putting oil in hair before straightening is if it's part of your deep conditioning process and will be thoroughly washed and rinsed out beforehand.
So, that leads us to some pointers on the best ways to use Argan oil when straightening hair...
How To Use Argan Oil For Straightening Hair  
If you insist on using Argan oil for hair straightening, I have some work-arounds for you to try...
What about using one of the best heat protectant products that contain Argan oil along with a bunch of other ingredients that will protect against heat damage?
One of the best examples of this is Moroccanoil's Protect & Prevent Spray. In fact, Moroccan Oil is the premium, best-of-the best Argan oil available on the market.
So you're getting the benefits of the best type of Argan oil along thermal heat damage protection. Win-win!
Or...
I'm going to repeat some advice I saw from a Trichologist (hair and scalp doctor). She recommends using a good leave-in conditioner after washing the hair, next you'll blow dry with a quality hair dryer, then flat iron and apply the Argan oil after you flat iron the hair to prevent it from burning.
Let's talk more about using Argan oil after straightening…
Should You Use Argan Oil AFTER Hair Straightening With a Flat Iron?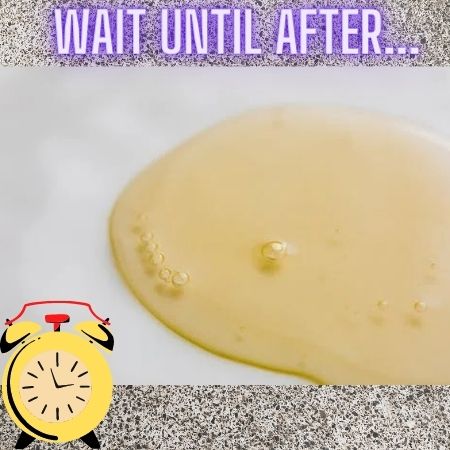 The answer is yes! Putting Argan oil on your hair after straightening with a flat iron or other heat tool can help to seal the cuticle and deliver needed nutrients and moisture that may have been lost during the flat ironing process. 
REMEMBER: It's best to use afterwards only, do not be tempted to pour Argan oil for hair straightening before the heat hits, as this will literally fry your hair.
When you heat oil up it cooks things, so be careful to do it after, not before. And be sure to use one of the best, high-quality heat protectants, to keep your hair healthy, strong and looking its best.
[RELATED ARTICLE: Can a flat iron kill lice?}
Best Argan Oil For Hair Straightening
If you're going to use Argan oil after your hair straightening session, it's best to use the best, right?

Here's a short list of the best Argan oils to use AFTER straightening: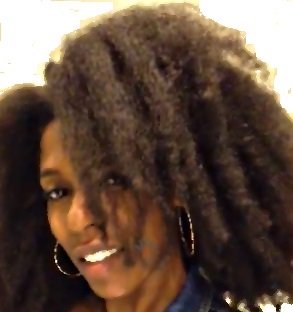 Hey sis, heyyy!
I'm Melissa Lee...
Co-founder of NHP. You'd de wise to...
TAKE DELIVERY of NHP Tutorials in your inbox for FREE!
Get EXPERT HAIR HELP at your fingertips weekly!
Let's keep in touch - sign up quickly by clicking RIGHT HERE...

Conclusion: Even The Best Argan Oil For Hair Straightening Arguments Have Failed
So it's clear that using Argan oil for hair straightening before you flat iron is not the best idea.
Although we love Moroccan Argan oil for hair growth and the various benefits the oil brings, it's a hair health danger to use Argan oil as a curly hair straightening treatment.
Thankfully, I was able to give you THE BEST WAYS to mix it into your straightening regimen without doing harm as well as some great alternative products to use while flat iron straightening your curly girl goodness!
Follow Author of Argan Oil for Hair Straightening Tutorial...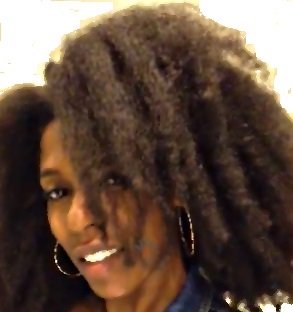 ABOUT THE AUTHOR: Melissa Lee 
Melissa Lee is a Contributing Editor to NHP and a former owner of the BlackhairOMG website. She formed 4C Trichology Growth Services, LLC., a US based hair care consultation service. She has also contributed as a writer and consultant for various hair and beauty websites. Melissa can be followed on Twitter here.

---