NHP is reader-supported. As an Amazon Associate we earn from qualifying purchases.

Best 3C 4A Hair Products For Gorgeous Strands!
If you're looking for great 3c 4a hair products, NHP has you covered! 
See…
While most curly girls know that we should be sleeping in silk or satin pillowcases or bonnet, tying our hair into pineapples to fight off frizz and using diffusers to avoid heat damage.
Finding the perfect products is still a chore. In fact….
Many naturals have spent years trying to find the perfect curly hair routine products and it's safe to say that no two curls are the same. 
Still though:
Black-owned companies like Gorgeous Strands are making sure to cater to your kinks and curls more than the average main-stream hair product company AND we even have a special NHP reader's 10% OFF discount code... POW!.
Use special discount code NHP10OFF for 10% OFF of your ENTIRE ORDER at GorgeousStrands.shop
Getting your curly hair care right is similar to nailing your skincare routine; it's a lot of trial and error and most of all, patience.
But 3c 4a hair products like The Dream Cream - Juicy Twisting Cream, Creme De La Curls Natural Hair Moisturizer, Mango Butter Curling Jellie, and Macadamia Oil Styling Foam take alot of the hard work out of natural hair care for ladies with 3c/4a hair (4b and 4c too).

That said, once you have finally mastered your styling technique, achieving big, bouncy, healthy natural kinks and curls is so worth the work and waiting. 
Because of that, NHP is going to highlight a list of great products for women with curl types 3a to 4C to give you the best curls ever.
Best Shampoo And Conditioner Products For 3c-4a Hair 
Shampoos are an infamous product category in the curly community.
They are typically accompanied by the words "drying" and "stripping" when discussed by curlies, and many have removed the use of shampoo entirely from their regimens.
Yet, there are many who realize that shampoos don't need to be avoided and they use cleansers to remove product residue, oil or dirt from their scalps and curly strands, and they know that when they do they need it to be gentle yet effective.
Every single one of the cleansers on this list below is gentle and highly-rated, these are some of the best 3c 4a hair shampoo products recognized among natural hair community members.
Briogeo Rosarco Reparative Shampoo
Alikay Naturals Moisturizing Black Soap Shampoo
SheaMoisture Jamaican Black Castor Oil Strengthen, Grow & Restore Shampoo
SheaMoisture Raw Shea Butter Moisture Retention Shampoo
As I Am Coconut Cleansing Co-Wash Conditioner
Kinky-Curly Come Clean
Obia Naturals Coconut Shea Shampoo Bar
L`Oreal Paris EverCurl Hydracharge Cleansing Conditioner
While the majority of these 3c 4a hair cleanser products are shampoos, we also have NHP articles about award-winning cleansing conditioners (AKA cowash products)...
...you can even make your own DIY co-wash to remove buildup off of your scalp; just mix one part Gorgeous Strands Grapefruit Cleansing Foam with two parts of their moisturizing Grapefruit conditioner.
We'll be sure to show you all of the gentle 3c 4a hair product alternatives to traditional shampoos, and clarifying shampoos which can be used on an as-needed basis.
All of the 3c 4a hair products we show you have been categorized and strongly recognized as curly, coily, and wavy hair favorites.
[RELATED ARTICLE: See Our 3C Hair Guide!]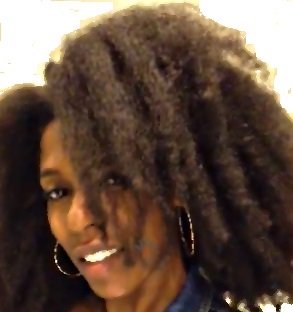 Hey sis, heyyy!
I'm Melissa Lee...
Co-founder of NHP. You'd de wise to...
TAKE DELIVERY of NHP Tutorials in your inbox for FREE!
Get EXPERT HAIR HELP at your fingertips weekly!
Let's keep in touch - sign up quickly by clicking RIGHT HERE...

Best Curl Defining Products For 3c/4a Hair
You already know that NHP loooooooves big hair as well as defined curls on 3c and 4a hair, so when searching for the best 3c 4a hair styling products we lean towards those that offer decent moisture, but mainly focus on definition. 
There are three qualifications NHP looks for when determining the best curl defining products for 3c/4a hair styling products for curly girl hair: 
It must be or have a good holding agent present so you can achieve at least cute Day 3 hair.
It must be moisturizing for your 3c-4a strands and not contain any harsh chemicals that cause buildup and breakage.
The smell must also be tolerable. Smell is a super subjective characteristic, yet, super important, ya know?
While your specific tastes may differ from other curly girls, one really safe bet for best 3c 4a styling products is The Curl Defining DUO from Gorgeous Strands.
It consists of the 8 ounce Creme de la curls and their 8 Mango Butter Curling Jellie, and this tag team is considered some of the best 3c 4a styling products because they work on all hair porosities and densities...
...these products are made of high-quality organic and natural ingredients that are also vegan-friendly while containing NO Phthalates, PEGs, Parabens, Dyes, Mineral Oils or  Parabens.
Wondering how to use the Curl Defining DUO? Simply apply a small amount of Creme de la curls all over. Section your hair. Apply the Mango Butter Curling Jellie on each section. Dry and style curly girl 3c-to-4a hair as you please!
These 3c 4a hair products will have you flaunting your curl definition on Instagram like a natural hair model!  
Not only are these some of the best curl defining products for 3c/4a hair, these 3c 4a hair products are made by a Black-owned business that TRULY understands that kinky and curly hair experience.
[RELATED: Find Out If Olaplex Is Curly Girl Approved?]
Conclusion: Premium 3c 4a Hair Products Are Hard To Find - You're Fortunate
Thank the high heavens that you were smart enough to let NHP show you where to get the best 3c 4a hair products, because they aren't alway easy to find.
Too many much bigger brands like Olaplex aren't truly formulating anything special for kinky-curly girl hair, that's why we go looking for those shampoos, conditioners and curl defining products that are under the radar and under-rated.
Get over to Gorgeous Strands hair products today and take advantage of the special discount code especially for NHP curly girls. See the code below and save on these amazing Black-owned products!
Use special discount code NHP10OFF for 10% OFF of your ENTIRE ORDER at GorgeousStrands.shop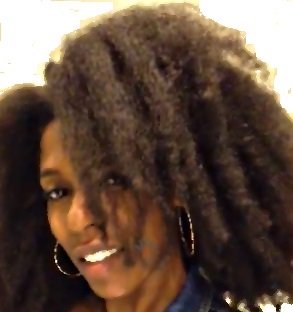 ABOUT THE AUTHOR: Melissa Lee 
Melissa Lee is a Contributing Editor to NHP and a former owner of the BlackhairOMG website. She formed 4C Trichology Growth Services, LLC., a US based hair care consultation service. She has also contributed as a writer and consultant for various hair and beauty websites. Melissa can be followed on Twitter here.

---