NHP is reader-supported. As an Amazon Associate we earn from qualifying purchases.

Is Olaplex Curly Girl Approved? [GOOD & BAD NEWS]
Is Olaplex Curly Girl Approved
If you're asking "Is Olaplex Curly Girl approved?" or "Is Olaplex good for curly hair?"...
NHP will answer both questions for you and the 2 questions have 2 different answers.
Why is that?
Because some ladies are strict followers of the CG Method no matter what, yet other curly honeys aren't as (CGM) rule-driven when thinking about the most beloved curly hair helpers and simply care about the end results and how their wonderfully swirly curls look as they walk down life's Red Carpet.
So let's get into some details and attack this from both angles, starting with the GOOD and BAD NEWS about Curly Girl Method approved products from Olaplex…
Is Olaplex Curly Girl Approved? 
See Your CG Friendly Picks!
Is Olaplex Curly Girl approved? Answer: Partly yes and partly no. Four Olaplex products in the popular line are Curly Girl approved and the rest aren't CGM approved: The Olaplex No. 0 Intensive Bond Building Hair Treatment, Olaplex No. 1 Bond Multiplier, Olaplex No. 2 Perfector and the Olaplex No. 3 Hair Perfector are approved.
The other Olaplex 4-7 products aren't Curly Girl approved because they contain ingredients such as silicone which the CGM restricts.
What do Curly Girl Approved Nos. 0,1,2 & 3 do?
Olaplex No. 0 Bond Builder: formula seeks out broken bonds in hair caused by chemical, thermal and mechanical damage, and repairs them. This has the highest dose of patented Olaplex technology in any take-home product. Use as the first step in a two-part at-home system with No.3 Hair Perfector.
Olaplex No. 1 Bond Multiplier: this is the first step of an Olaplex treatment to be used by your professional stylist only. This prevents damage from the chemical treatment and starts the process of repairing damage to the hair. This Curly Girl approved Olaplex product is designed to be mixed with the paint before it is applied to the hair.
Olaplex No. 2 Perfector: The second step of an Olaplex treatment is to repair the hair and rebuild the remaining broken bonds. Applied after the paint has been rinsed, this product works to reduce hair breakage.
Olaplex No. 3 Perfector: The third step of the Olaplex treatment is a home treatment that promises to reduce breakage and visibly strengthen the hair. You use this Curly Girl approved Olaplex product once a week.
Although these Olaplex products are all CGM approved. Nos. 1 and 2 can only be applied by professional salon stylists because they aren't available to the common consumer.
Olaplex No. 3 is currently available for purchase and is made for at home application.

Not Curly Girl Approved:

 Olaplex 4,5,6 & 7
Is Olaplex good for curly hair? Yes! You bet it is! That doesn't mean that all Curly Girl Method devotees will want to use Olaplex Nos.4,5,6, or 7.
While others who couldn't care less about whether Olaplex is Curly Girl approved or not are using these and loving the results! To each her own, ya know?
With way, the fact remains that Olaplex #4, #5, #6 and #7 are not Curly Girl Method approved because they contain non-water-soluble silicones. 
Are you still wondering what Nos. 4 to 7 are? Let NHP break it down for you:
So hey, you can decide how devout of a Curly Girl you really are. Even though these are CGM approved they have rave reviews from curlies across the globe.
As they say… "Do you boo!"
So let's act like you never cared about or wondered "Is Olaplex Curly Girl Approved?"... and let's focus this conversation around this question: Is Olaplex good for curly hair or not?
Is Olaplex Good For Curly Hair? [Disregarding The Curly Girl Method Rules]

Is Olaplex good for curly hair? The answer is YES. Absolutely! Only half of Olaplex product line are Curly Girl approved, yet, world famous stylists from around the globe recommend Olaplex for every hair type that suffers the stress of undergoing chemical processing. 
Curly hair is often more fragile and can benefit from the repairing processes that the Olaplex hair treatment system provides.
There is so much science backing this suite of products, that's the reason it benefits every hair type whether curly 3C, kinky 4B or straight 1A. Olaplex especially benefits chemically colored hair.
Curly girls who've had their hair lightened are often advised to use Olaplex, both at the hair salon and also at home afterwards.
The Olaplex formula effectively repairs damaged hair by re-connecting bonds in the hair strands that are broken during the chemical coloring process.
Olaplex is most beneficial to curly girls as a preventative measure against further damage. 
Damage is mostly caused by color-treating hair with chemicals and by using heated styling tools. 
Does it work for curly girls? In a word – yes! And there are very few bad reviews for this product.
Olaplex benefits every hair type but we all know that curly hair can be fragile and urly is especially prone to damage from the coloring process because it has more disulfide bonds than straight hair.
[RELATED: Find The Best 3c-4a Hair Products HERE!]
FAQS About Olaplex Products & Curly Girl Approval
In this section of the "Is Olaplex curly girl approved?" tutorial, I'm going to answer a couple frequently asked questions about the best-selling hair care brand. Let's get down to business…
Q: Is Olaplex a Good Brand?
Answer: Yes, the entire Olaplex hair treatment line is filled with very good, high-quality products. The positive reviews show that buyers who use these great products continue to use them time after time.
Consistency in use is good and helps you see a dramatic difference in the look and health of your hair repair efforts fairly quickly. The Olaplex brand helps hair repair broken hair bonds, stave off further, and help your hair stay looking healthy and vibrant.
Q: Are ALL Olaplex Products CG Approved?



Answer: As explained above, only half of Olaplex products are Curly Girl approved. This guide is here to show you which products are CG Friendly if you're trying to avoid products that are not method approved.

NHP Wrap Up: Does It Matter if Olaplex Is Curly Girl Approved?
Some ask "Is Olaplex Curly Girl approved?", without also answering the question of, "Does it really matter?".
True, half of the Olaplex treatment line IS curly girl approved, does that mean the products that aren't CG Friendly are bad for your curly lusciousness? Who's to say? 
Sometimes worrying about which hair repair products are "curly girl friendly"or not can make you miss out on some amazing hair products and gorgeous results. 
Especially when talking about a repair product, which means you've likely gone through some process that has caused damage and you're in need of help!
Trying something that isn't a Curly Girl method approved isn't going to kill you, sis! And I promise not to snitch on you to the Curly Girl Approved gods!
You can always go back and regain your coveted Curly Girl Method approved status, if need be. 
[RELATED ARTICLE: Is Olaplex good for thin hair? Find out!]
Follow Author of "Is Olaplex Curly Girl Approved?" Article...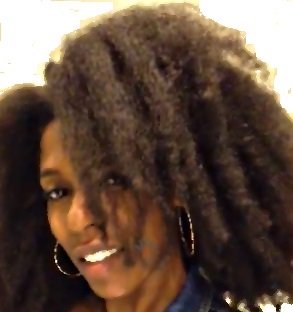 ABOUT THE AUTHOR: Melissa Lee 
Melissa Lee is a Contributing Editor to NHP and a former owner of the BlackhairOMG website. She formed 4C Trichology Growth Services, LLC., a US based hair care consultation service. She has also contributed as a writer and consultant for various hair and beauty websites. Melissa can be followed on Twitter here.

---