NHP is reader-supported. As an Amazon Associate we earn from qualifying purchases.

DIY Natural Hair Products, Formulas & Recipes 101 [NHP]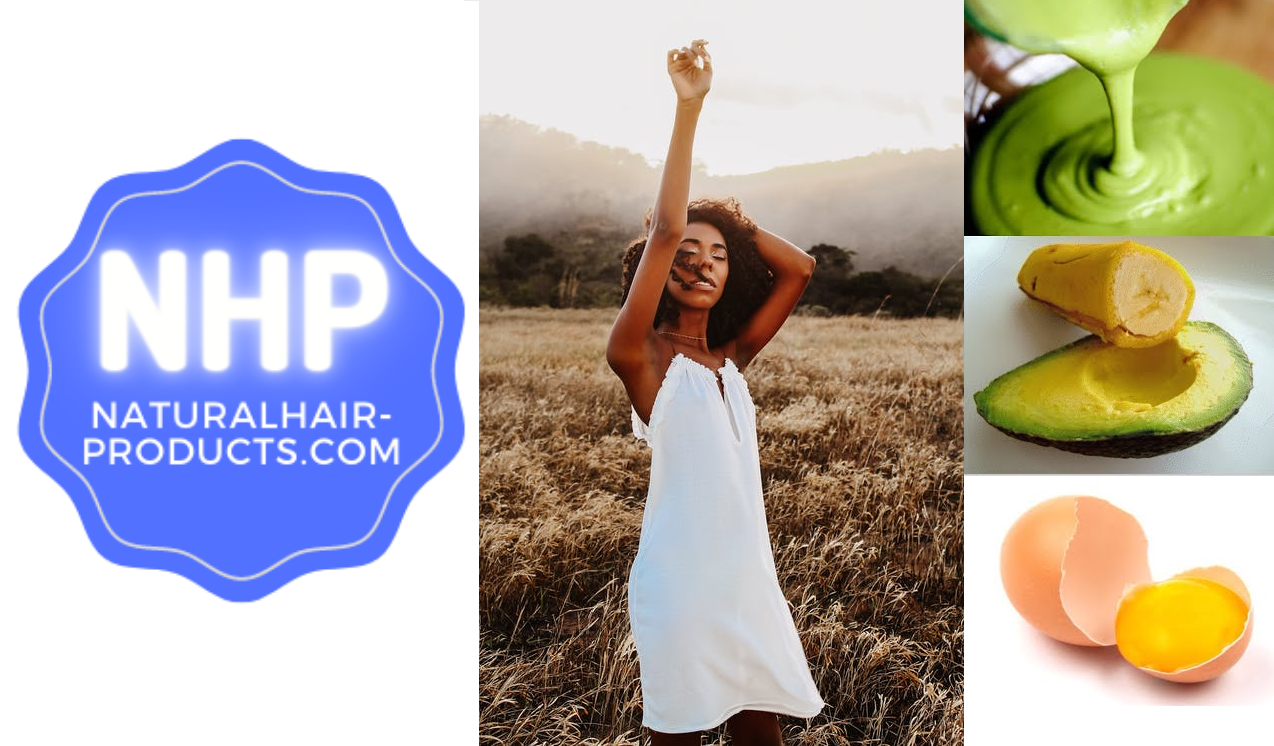 DIY Natural Hair Products
There are DIY natural hair products you can make for cheap on your own. Many smart home recipes and remedies for natural Black hair growth and thickness are right at your fingertips, whether you know it or not.
And that's where I come into the picture because NHP is made to educate you on anything in the world of natural hair that you may not know.
It doesn't matter if you're transitioning back to your natural hair state or a long-time natural hair vet, it's always an educational journey. 

And let's be real…
Whether you're a newbie newly going natural or a long-timer, the natural hair journey can get expensive when you're going through the process of elimination while discovering the best shampoos, conditioners, stylers and highly-rated deep conditioners. Those coins can add up quick-fast! 
Fortunately, many of the best ingredients found in your everyday natural hair products are sitting right in your refrigerator and kitchen cabinet. 
So let's get into the details of some home items you can use for your home DIY natural hair products.
Easy Ingredients for Homemade Natural Hair Products for Black Hair
You may be wondering, "What ingredients are good for Black hair?"...
Listen, you have so many vitamin and mineral-packed foods and green superfood powders that you can use to boost your hair health and beauty that I'd run out of space on this page if I wrote them all. 
For starters though, foods such as honey, bananas, cantaloupe, avocado, eggs, mayonnaise, honey, limes, and yogurt are some staple DIY natural hair product ingredients you can use to create natural hair conditioners for Black hair. 
These ingredients help to soften and fortify your hair, as well as retain moisture — making natural Black hair much more manageable and receptive to growth.
Homemade Hair Growth Recipes for Black Hair
So look:
If you're searching for the best home remedy treatments for faster hair growth and thickness, you're gonna love this!
These 2 videos show how to make some really effective homemade hair growth recipes for Black hair that are good enough to sell (more on selling your own unique DIY natural hair products later in this tutorial).
Anywhoo…
This amazing carrot super hair growth oil DIY recipe will give you a great natural product that will help you grow hair faster and naturally in a matter of weeks, it can also be added to our recipe for DIY curl cream without shea butter. Check it out below…
How To Make a Carrot Oil DIY Natural Hair Product For Hair Growth
Next, I want you to see one of the amazing DIY natural hair products for growth made from the humble, yet powerful, banana.

Insane Banana DIY Natural Hair Products for Hair Growth & Thickness
The reviews on this DIY natural hair product demo video are almost ALL THUMBS UP because this sista cut out all the blabbering and just got to showing you the DIY hair growth recipe.
No fluff, just like I like it! Check out the skills!

5 DIY Homemade Leave-in Conditioner for Natural Hair Treatment Recipes
These leave-in DIY natural hair products for curly-to-kinky Black hair are also good enough to sell and make you some skrilla, lol….
Some are great for low porosity, some are good for coconut oil haters and some are good for the shea butter for natural hair lovers. We have something for errrbody…
Let's mix it up! Check these recipes...
Ylang-Ylang DIY Anti-Breakage Natural Hair Formula
This Ylang-Ylang anti-breakage formula recipe is proof that the best DIY natural hair products promote softness, length-retention, and fight frizz. This home remedy treatment promotes growth and length-retention while stunting hair loss. 
Natural honey is known to be therapeutic and soothe split ends, promoting healthy roots, and restoring damaged cuticles. Ylang-ylang is an essential oil extracted from Cananga tree leaves. It's also known for its antibacterial qualities and promoting hair growth properties. Here's the DIY recipe for growth and thickness... 
8 oz. water
12 drops essential oil of your choice (consider peppermint, rosemary, thyme, or tea tree oil)
4 tsp. aloe vera juice
4 tsp. coconut oil
4 tsp. coconut water
4 tsp. ylang-ylang oil
4 tsp. Manuka honey
Combine aloe vera juice and coconut water in a small cup. Add the water and Manuka honey. Stir well. Add the oils together separately and mix well. Add the oil mix to the water solution. Shake well before each application and apply liberally. Coconut oil is a solid at room temperature, warm it to create your recipe.
Coconut Honey - DIY Natural Hair Products Recipe
If you have extra dry and brittle hair Coconut and Manuka Honey will come to your rescue. Every DIY leave-in ingredient is designed to protect your natural hair from breakage and boost length-retention. The amino acids in avocado soothe your scalp while the proteins work to naturally rebuild your hair's follicles. AIn addition, these natural DIY ingredients add shine to your hair while preventing breakage.
2 oz. coconut oil
4 oz. aloe vera gel
2 tsp. avocado oil
2/3 cup water
Mix the avocado oil and coconut oil in a small cup. Next, pour the aloe vera gel and water in a small spray bottle. Then add your coconut oil and avocado oil mix to the spray bottle. Shake vigorously before every application. Keep in mind that coconut oil turns solid at room temperature, so you might need to warm it slightly.
Soothing Herbal Water DIY Natural Hair Products Recipe
The base of this mixture consists of shea butter and olive oil. They are heavy moisturizers that are ideal for thick or coarse hair textures. Rosemary and thyme are essential oils that are packed with antiseptic properties.
They have been found to reduce dandruff, soothe inflamed scalp, and balance estrogen in the body, which helps promote hair growth.   
2 cup water
1 cup aloe vera gel
1 cup coconut milk
2 tbsp. coconut oil
2 tbsp. shea butter
2 tsp rosemary oil
2 tsp olive oil
1 tsp thyme oil
Melt coconut oil. Mix water, coconut milk, and aloe vera gel in a small spray bottle. Mix your oils in a small bowl. Combine coconut oil and water mixture, and then add oils to the spray bottle. Shake vigorously before each application. If you find the fragrance to be too pungent, dilute the solution with more water or add an essential oil that smells good to you.
Honey Butter Balm DIY Natural Hair Products Treatment Formula
Shea butter and coconut oil are well-known for their moisture-guarding properties. Each helps hold in hydration and restores your hair's natural oils. Lavender oil promotes growth and stress relief when massaged into the scalp. Manuka honey is an all natural emollient that promotes softness and manageability as well as restores damaged hair shafts.  
2 oz. shea butter
2 oz. coconut oil
A few drops of essential lavender oil
2 tsp Manuka honey
Jojoba Moisture Protection DIY Natural Hair Product Recipe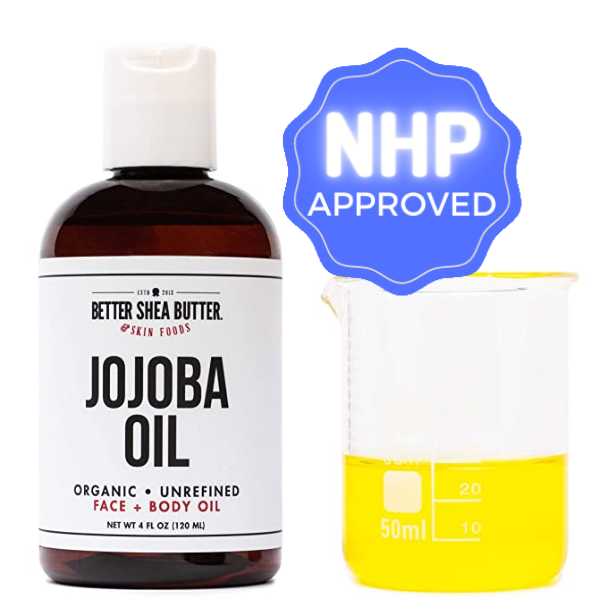 Jojoba oil mimics your hair's natural sebum oil. This great kinky curly hair oil produces a natural shine while promoting strength, manageability, and softness.
This homemade DIY leave-in is a lighter mixture that is ideal for fine or wavy hair textures. Jojoba oil also works to prevent dandruff and flaking. Aloe vera juice is known to promote hair growth, reduce shedding, and restore the natural pH balance of your hair and scalp.
1 ½ cups aloe vera juice
2 cups coconut water
2 tsp. jojoba oil
Combine pure aloe vera juice, coconut water, and high-quality jojoba oil in a small spray bottle. Shake vigorously before each application.
[SEE Article: History of Media's Treatment of Black Hair & Beauty]
Making DIY Natural Hair Products to Sell
Once you master making your own DIY natural hair products, what not make you a lil' bit of muurney? (yes, I said "muurney")...
Making DIY natural hair products to sell isn't that hard when you have a bomb recipe and a way to get it out to your adoring public!
Here are the "how to's" on selling any natural hair product.
If you are a true go-getter, this will help get your DIY natural hair products brand to the top.
1. Know your product and where it comes from. This may be the most important step. The better you understand natural hair products, and the more you know about where yours comes from (ingredients-wise), the better you will believe in your product and be able to price and market it.
This is especially important for hair products since there are so many varieties of hair types. From Type 1 all the way to Type 4, one product won't necessarily fit every person. But if you know that your product uses certain natural ingredients for particular hair types, you'll feel much more comfortable with selling any type of product.
2. Know your niche industry. The natural hair products industry is very focused on organic products. Organic products are super popular and if your product is good and marketed to your core audience well, it will sell like hotcakes. You definitely need to understand the ins and out of your market. 
For example, imagine that the hotshot product in the natural product industry is 100% organic Omega-3 healthy fats. If you try selling DIY natural hair products that are no more than 70% organic and don't have Omega-3 fats, you might have trouble making sales. You need to study and understand the desires of your target audience, understand your competition, and the desirability of your product!
3. I'm going to say this in another way for emphasis, it's THAT IMPORTANT. You MUST understand the expectations and desires of your target demographic. Not every person needs every hair product. You wouldn't waste time trying to sell hair conditioners to a bald-headed dude, right?!
It's critically important to know and understand your target audience, or your demographic. For DIY natural hair products, you need to know the specific benefits for the right consumer. DIY natural hair products can attract buyers who are willing to pay a little extra for organic ingredients.
You need to know if they have dry, curly and/or kinky hair. You need to know if they are searching for vitamins and minerals that specifically lock in hydration, moisture and shine. You need to pay special attention to which hair types you're targeting as well. Type 3s have different needs than type 4s, and it is likely your DIY natural hair products will only appeal to a particular sector of folks.
4. Market for the industry and consumer, not yourself. Marketing is very important when it comes to DIY natural hair product sales. Here's the issue, everyone approaches this differently. And that's perfectly fine! Remember, though, that your DIY natural hair products are for other people looking for their own personal perfect fit, not for your consumption.
So you need to focus on THEIR WANTS, NEEDS and HOPES. What might work for your natural hair journey goals could easily not work for the next person. Market to your client and target audience, and what appeals to them.
5. Smart pricing is key to a successful DIY natural hair products business. Once you have the basic pricing information down, and you know who you're selling to, pricing will be the very last thing you should think about.
Why?
The focus should be on selling the line of DIY natural hair products that you honestly believe in and that will help the curly community, not making a ton of profit really fast. The trick is finding the balance between making sure your DIY products aren't so expensive that no one can afford it (or so cheap no one will think they work) and making enough money to keep producing.
Enjoyed The DIY Natural Hair Products Article?
Follow The Author...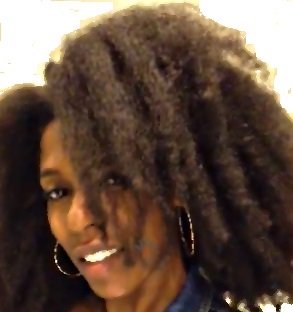 ABOUT THE AUTHOR: Melissa Lee 
Melissa Lee is a Contributing Editor to NHP and a former owner of the BlackhairOMG website. She formed 4C Trichology Growth Services, LLC., a US based hair care consultation service. She has also contributed as a writer and consultant for various hair and beauty websites. Melissa can be followed on Twitter here.

---