NHP is reader-supported. As an Amazon Associate we earn from qualifying purchases.

Best Ceramic Flat Iron Buying Guide 101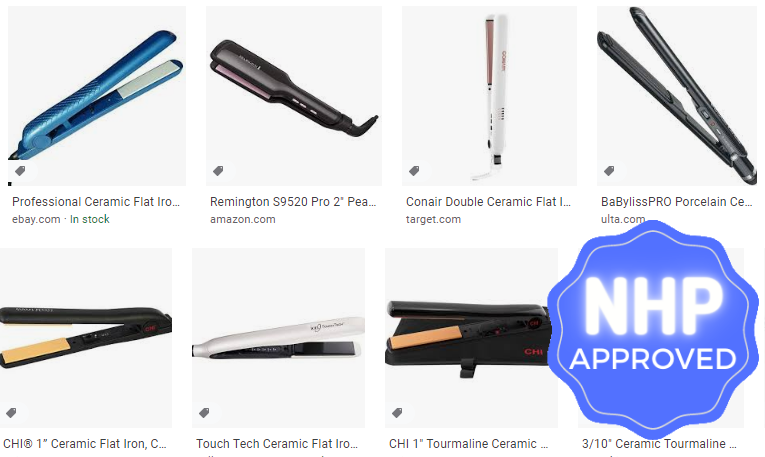 Hey sis heyyyy! Are you looking for the benefits and downfalls of ceramic flat irons?
If so, you're alot like me, SMART (I'm humble too, ha). 
See, research is the key. If you're anything like me you dig for information before you buy something as if you were digging for that shiny gold stuff during the California Gold Rush.
And that just might save you from destroying your hair!
Look:
Using the wrong flat iron hair straightener for your specific hair type can lead to breakage, burning, snagging and all types of foolishness that neither you or I have time for.
So let's get your knowledge tank filled up so that you can buy (or not buy) with confidence.
Check If a Ceramic Flat Iron Is Best For Your Hair Texture
Listen sis, the path towards silky straight, shiny natural hair is often ignited by smoke — literally.
A common problem when it comes to flat-ironing your natural hair — especially thinner, and limper textures — is overheating it by turning your flat iron ALL THE WAY UP (like Fat Joe and Remy Ma, lol) to temperatures reaching 450 degrees. 
This is big no-no unless you have very strong, coarse, kinky hair.. 

On top of that, many expert hair stylists have revealed that another major problem might lie in the plates of the tool you're using. 
And that's where the ceramic flat iron comes into play for you and I.
You see, there's a slight difference between ceramic flat irons and titanium flat irons, which is part of the reason why your finished look isn't always the straightest.
The major difference between the two plates is the rate and method by which they heat your hair. Ceramic flat iron plates heat your hair from the inside out, while titanium heats from the outer surface of your hair shaft.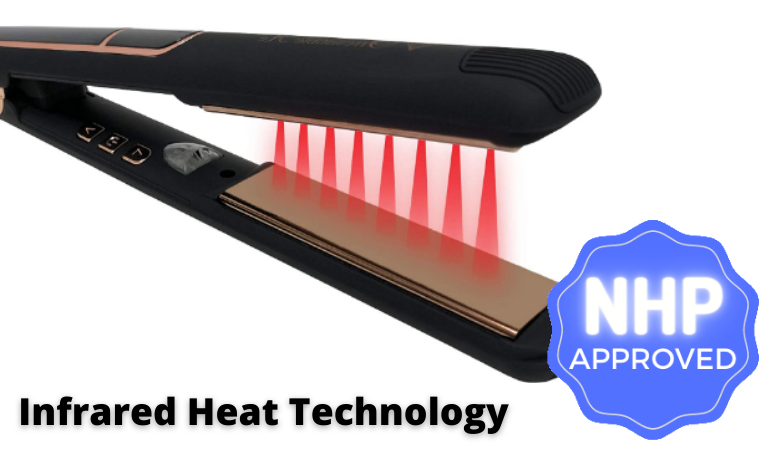 You might notice that your ceramic flat iron takes longer to heat up. And in the long run, that may be a good thing if your hair isn't very strong.
Ceramic flat irons transmit heat through infrared technology, straightening the hair from the inside out which is generally more gentle, especially for finer or more brittle textures. Ceramic hair straightening brushes are also known to be more gentle on frail hair. By the way, you can see my article about infrared hair straightener vs ceramic if you're interested.
Join NHP-HIVE and get sent our info-packed, down-to-earth & sometimes funny NHP hair tutorials by email. SIGN UP HERE...
Benefits of Using a Ceramic Flat Iron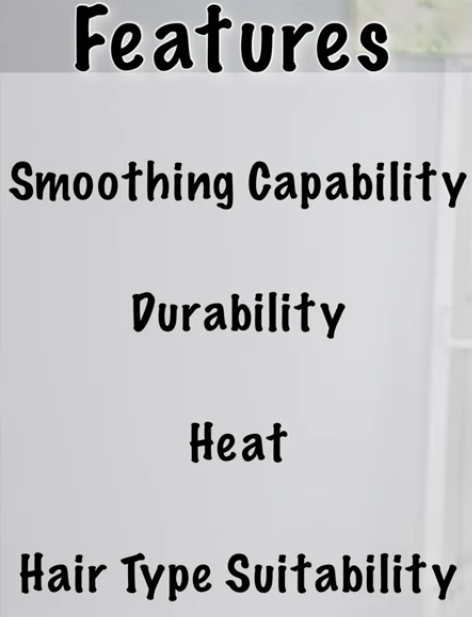 So now we're gonna talk about this hair tool in terms of a few features I learned from ceramic flat iron reviews.
Those features are:
Smoothing capability 
Durability 
Heat 
Hair type suitability
Now, stay with me sis, because this is all gonna make sense to you in a hot second.
And you first need to understand that there are… 
3 Types of Ceramic Flat Iron Hair Straightener Plate Types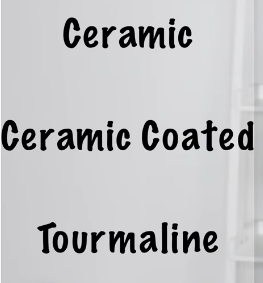 So let's go through some info about ceramic flat iron plates.
1st, there are three types of common ceramic plates:
A full ceramic flat iron plate.
A ceramic-coated plate.
and a tourmaline plate.
Full Ceramic Flat iron Plates (DETAILS)
The full ceramic flat iron plate was the first to enter the high-end hair straightener market.
When it comes to smoothing capability, the full ceramic flat iron plate is fantastic because it has a really even heat distribution without hot spots, so you get a nice hot iron, the full ceramic flat iron smooths out the hair and the iron is consistent throughout the entire barrel which is always fantastic.
Now let me tell you about it's durability, see, ceramic is a porous material. So even though a full ceramic flat iron hair straightener can last you a long time, it's not really the most durable plate.
When talking about heat, ceramic plates do hold heat well and they give you an even heat distribution.
PLUS:
Full ceramic flat iron hair straighteners don't get hot spots. They do heat up decently fast but they don't heat up as quickly as some of the other materials like titanium.
As far as a full ceramic flat iron and its hair type suitability goes, this is probably the most important thing you're gonna learn from this tutorial.
Because...
… ceramic plates are great for fine, thin and sensitive hair because there's less potential for it to actually burn your hair. And this is true whether you have permed relaxed hair or your looking for a ceramic flat iron for natural hair.
Yes, the best ceramic flat irons on the market will definitely get hot but they don't seem to get as hot as, or heat up as quickly as some of the other straightening iron materials.
If after flat ironing your hair, you're finding that your hair becomes really dry, fragile or brittle and you're not able to get or keep any length, the problem very well could be that you've actually been burning your hair repeatedly with a flat iron hair straightener that's simply too strong for your hair type, texture or condition of health.
If that's the case and you're not using a ceramic iron then I recommend you switch over to that.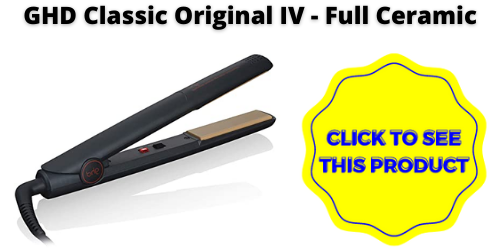 Ceramic-Coated Flat iron Plates (DETAILS)
And then you have ceramic coated plates…
...so how that works is you have a metal interior part of the flat iron plat and covering that metal, you have a ceramic coating. 
Ceramic-coated flat irons get hot quickly because of the heat-conducting metal that is underneath the ceramic coating, but they don't stay as hot and they don't have even heat distribution so this is really good for you to know before making a purchasing decision.
And here's why:
Because "ceramic-coated" basically just means that it's a cheaper straightening iron, these are the types of irons that you find at very low prices Amazon. 
I do a lot of ceramic flat iron reviews on these coated types, and I can tell you this…
Ceramic-coated flat irons can be great for a short duration of time, still though, they even close to as high-quality as other flat irons and they don't hold the heat that you might need for as long of a time.
So you may just find that you're just not getting the results you want and that's because it is a lower-grade, cheapy cheap flat iron.
Now look:
I'm not necessarily saying that you can't have a ceramic-coated plate that you might love to use, errrbodies different, you know?
Who of us doesn't have a bunch of drug store level hot tools that we think are actually really great?
And they really can work…
It's like the difference between a Kia and a Ferrari.
The Kia can help you get around...
... but if you're comparing ceramic hair straightening hot tools, you have to know that the full ceramic flat iron would be like your Ferrari and then a ceramic-coated flat iron would be like a Kia. It's still gonna work, even if it's not the greatest it's still gonna be okay.
It's just that it might not last as long or have the bells and whistles and all of those additional features that maybe the Ferrari would have. 
If you can feel where I'm coming from…
Tourmaline-Coated Ceramic Flat iron Plates (DETAILS)
Then we have our tourmaline ceramic flat iron reviews. Tourmaline is a popular and best-selling heat styling technology.
Tourmaline is a gemstone, it's a crystalline mineral that's crushed up and used to coat the ceramic plate. Some say this straightener creates an even smoother and glossier result and that's because the crystalline mineral on it has a lot of negative ions, so when it glides over your hair it creates like a glossier, smoother result.
The tourmaline ceramic flat iron has a really consistent heat and even heat distribution, but the only con about this hair straightener is that it can be more expensive than your average ceramic flat iron because it's kind of an innovative newer technology.
Some professional hairstylists question whether the tourmaline flat iron is truly worth the money when compared to just a true ceramic straightener.
If you look at two pieces of hair side-by-side, when one is straightened with a tourmaline ceramic flat iron and the other strand is straightened with a true ceramic straightener, will you really notice the difference?
Enough to warrant the price jump from the best ceramic flat iron up to something like an FHI Heat Platform Tourmaline Ceramic Pro Styler?
Well, that's a personal decision and it's up to you. You have to experiment and test them out to see if the results difference is worth the price difference.
We all have different budgets. And many stylists feel that if you're willing to pay the money for a tourmaline flat iron then you might as well spend a little more money for a lot more quality in a premium titanium flat iron.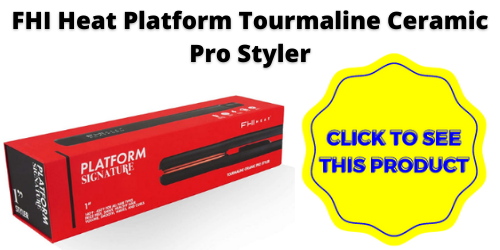 Even The Best Ceramic Flat Iron Gets "Out-Smoothed" By Titanium
OK, so I admit that I'm cheating by bringing titanium into a ceramic flat iron fight, lol…
Look though:
I figure, some folks who are looking for information about the best ceramic flat iron reviews might not even be aware of how much of a smoother, sleeker press you can get with a premium pro-level titanium flat iron.
Titanium sits at the head of the class, creme-de-la-creme…
Titanium flat irons are considered to be at the forefront in hair straightener technology in terms of smoothing capability. They have an incredibly smoothing touch and capability and they are extremely popular among professional stylist because titanium really does leave your hair looking very, very straight, very glossy and very smooth.
In terms of durability, even the best ceramic flat iron hair straightener like GHD flat irons can't hold a candle to a top-tier titanium straightener. Titanium flat irons are extremely durable. Titanium is not a porous material like ceramic, because of that, titanium tends to last much longer and to also be just much more durable in general.
In regards to heat, titanium heats up super fast, titanium holds high heat very well and it also has really good heat distribution.
It's actually better in regards to even heat distribution than an actual ceramic plate flat iron is, making titanium hair straighteners one of the best flat iron choices for a natural hair silk press.
As far as hair type suitability… Hair type suitability is really one of the most important factors when it comes to investing in the proper flat iron.
While many untrained flat iron buyers are seeking out a ceramic flat iron for natural hair, the experts will tell you that titanium is the super choice for someone with very thick, super curly, kinky or very resistant hair fights against you harder than Bruce Lee on a bad day.
If you have kinky natural hair that just doesn't straighten, I suggest you take a gander at the Babyliss Pro titanium flat iron, I personally listened to a well-known professional stylist say that this iron smoothes out even her clients with the kinkiest of hair.
We're talking about women with extremely, extremely thick, resistant puffy hair.
She only does one or two passes with the BaBylissPRO Nano Titanium Prima Ionic Straightener and her client's hair turns bone straight.
A Babyliss Pro is not really the best option for women with really smooth, soft, very fine hair because it can scorch that type of hair, so if you don't have extremely thick, coarse hair, you may be better off with less firepower in the form of one of the better full ceramic flat irons. Learn more about Babyliss flat irons in this review article.
How To Know If a Ceramic Flat Iron Is All You'll Need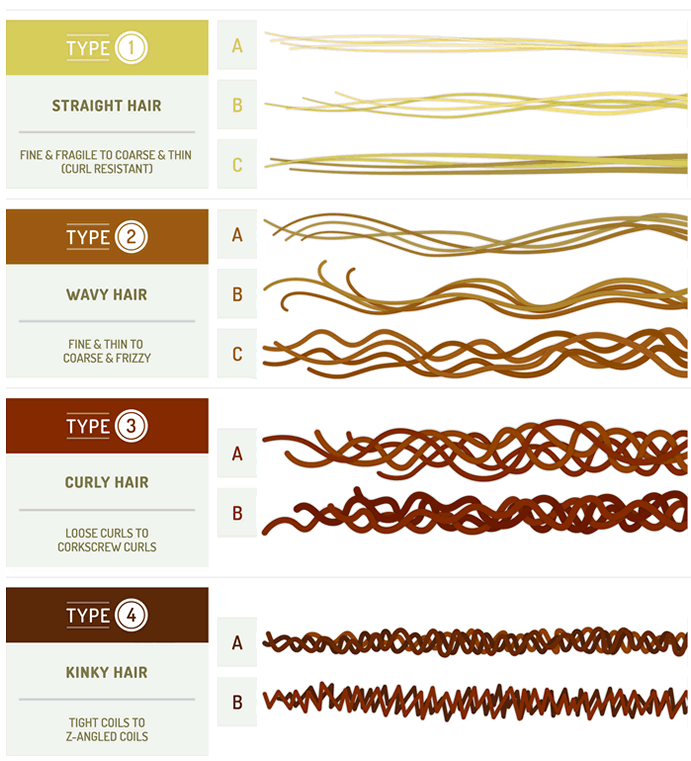 A ceramic flat iron for natural hair type 3b and 3c might be a perfect match. As I told you before in this tutorial, looser and smoother hair patterns can be overwhelmed by a powerhouse titanium flat iron like Babyliss Pro 3000 PRIMA Ionic.
So listen…
If you have been straightening with titanium and you're finding that your hair is just not growing, breaking more or you're getting big, crazy split ends every single time you go for a cut.
It really could be because that hair straightener is just too intense for your looser hair type and it's just creating so much more damage than any straightening benefit, especially without using a professional heat protectant.
CONCLUSION:

And lastly, I'll tell you to AVOID THE METAL STRAIGHTENERS. Although there aren't many of these out on the market anymore, you can still find them for very, very cheap.
I caution you to stay away from these metal flat irons all together. They have uneven heat distribution, they get hot spots, the heat level can kind of spike up really quickly and they can break really easily.
But the worst thing about them is that they can cause a tremendous amount of damage and that's damage that cannot be reversed once you scorch your hair all to-be-danged. So stick to the ceramic flat iron or a steam flat iron if you have limp, loose or really thin hair.
And you can't go wrong with a premium titanium flat iron if you have hard-to-straighten, very coarse, coily natural hair.
---
Follow Editor of Ceramic Flat Iron Review Tutorial...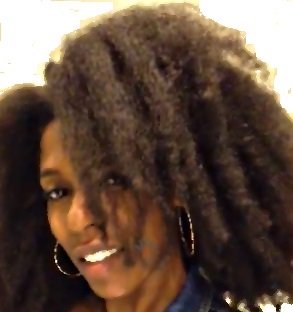 ABOUT THE AUTHOR: Melissa Lee 
Melissa Lee is a Contributing Editor to NHP and a former owner of the BlackhairOMG website. She formed 4C Trichology Growth Services, LLC., a US based hair care consultation service. She has also contributed as a writer and consultant for various hair and beauty websites. Melissa can be followed on Twitter here.

---