NHP is reader-supported. As an Amazon Associate we earn from qualifying purchases.

Back to School Hair Care & Hairstyle Maintenance Bonnets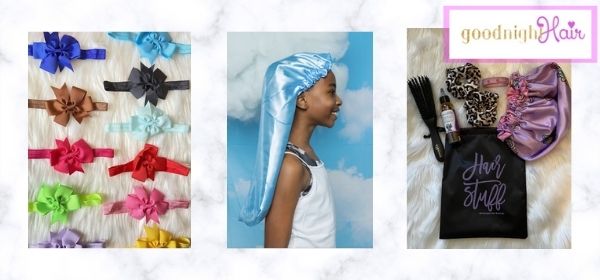 Back to School Hair Care Bonnets
Let's talk about back to school hair care & bonnet style maintenance, shall we?
Having a child in school means more work for the caring parents AND the kids.
So in order to save time and headaches, your child will be best served with a back to school hair care routine that is quick and uncomplicated but still doesn't cause dryness or damage to her hair.
So, we'll show you how to maintain hairstyles with super cute bonnets from goodnighthairbonnets.com - plus some extra smart back to school hair care tips that you and your baby girl will benefit from.
Back to School Hair Care Tips & Bonnet Hairstyle Maintenance
Follow these fast & simple tips to maintain your child's hairstyles and hair health during the school year:

1. SELECT HAIRSTYLES THAT CAN BE STYLED IN MULTIPLE WAYS
It helps to use a protective style, such as braids and twisted ponytails because they are long-lasting, versatile and even help hair growth.
After a week or two, you may remove the style and let your child wear a lovely curly afro or twist out for a few days. The hair may then be brushed up into a few puff ponytails till wash day.
Have fun with it and put your creative talents to the test to see what you come up with! Choose whatever hairdo combinations you like; the braid to braid-out and twists to twistout styling options are limitless!
The idea is to discover one style that you can utilize to create different styles without having to manipulate your child's hair too much which could cause hair breakage and take up more of you time.
2. CONSIDER A NIGHTLY HAIR & SCALP MOISTURIZING SPRITZ



You can reduce frizz and damage to your child's hair by hydrating it every night.
Make careful to spray the edges, ends, and scalp of your child, this is great for hair health and hair growth.
Apply a cream or butter to the hair after spraying it. This will aid in the retention of moisture.

3. PROTECT YOUR CHILD'S HAIRSTYLE WITH A SATIN BONNET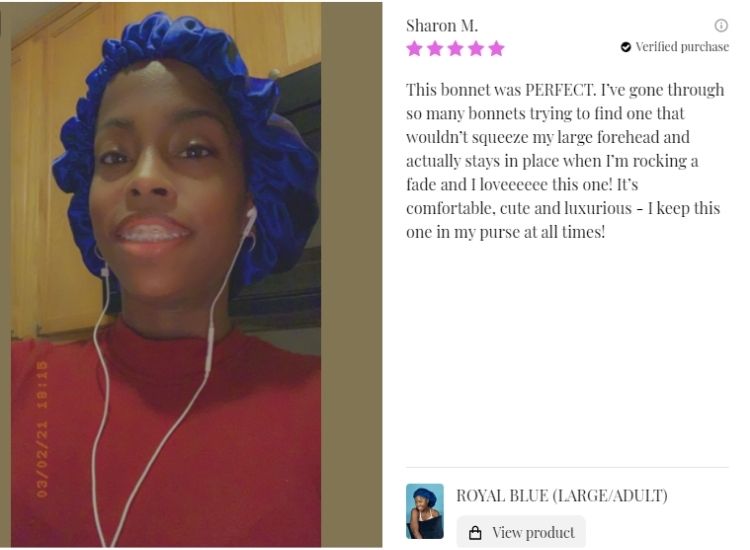 Satin hair bonnets help hair retain moisture and reduce frizz, extending the life of your child's hairstyle and keeping it appearing fresh all while promoting hair growth.
Satin bonnets keep the hair from rubbing up against rough bed sheets and getting super-frizzed sooner than necessary which causes hair breakage.
By tying down your child's hair with a satin scarf and then covering her tresses with a satin bonnet, you are not only protecting her hair but also extending the life of the style.
Your child's school hairstyles need to last longer so that you are less stressed and your little girl doesn't have to sit through as many hair styling sessions. 
You can get 15%OFF from GoodNightHairBonnets.com with our exclusive discount code: NHP15OFF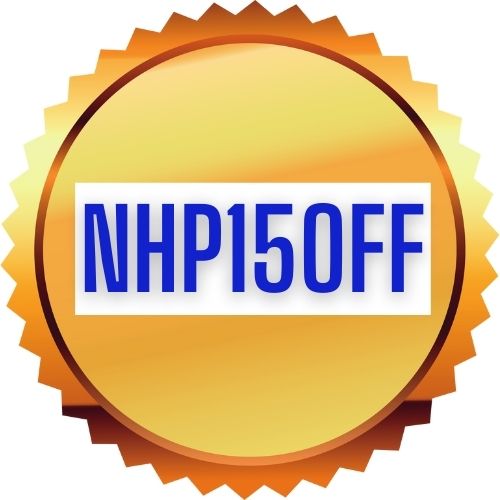 Discount Code
When you have your baby girl wear a satin bonnet to wrap and conceal her hair you can get much more mileage out of the look.
Your back to school hair care & bonnet style maintenance regimen will be critically important in making the school year easier and allow you and your child to focus on her education.
4. SPREAD OUT WASH DAY THROUGHOUT THE WEEKEND



Rather than cramming your full wash day routine into a Saturday afternoon, try spreading it out across the entire weekend. On Saturday, wash, condition, detangle, and moisturize your hair. Then, on Sunday, style your child's hair.
If your child hates hair wash day, there are several methods you can do to make it more enjoyable for everyone.
You can always take a break. If you notice your child is yawning, getting fussy, or continuously asking if you're done yet, then give your little one a bit of a break.
Many times a proper wash day routine takes 3-4 hours from start to finish and it is extremely exhausting for school age children.
Depending on your plans and your child's  mood, that wash day break can be anywhere from a quick bathroom break up until the next day.
If you have no weekend plans, it could help your child by washing and detangling her hair on Saturday, and then finish styling on Sunday. That way you and your daughter can both be refreshed for this last leg of the wash day routine.
5. MIX IN SOME CUTE ACCESSORIES!



You'd be amazed how much difference a bow, scrunchie, barrette, or cute headband can make in school hairstyles! If you're in a hurry, spritz your child's hair with hydrating spritz, add a butter, apply an edge control, brush up the edges, and finish with a snazzy little headband! Simple as that!
Black businesses like GoodnightHairBonnets.com not only have super-cute bonnets but they also have affordable hairstyle embellishments like headband turbans, trinkets, scrunchies and hairbows that you can use to add to your child's hair to add a bit of pizazz and sparkle.
[SEE NHP ARTICLE: 5 Deep conditioners for relaxed hair growth]
Make Back to School Hair Care Easier With Kids Bonnet from GoodnightHairBonnets.com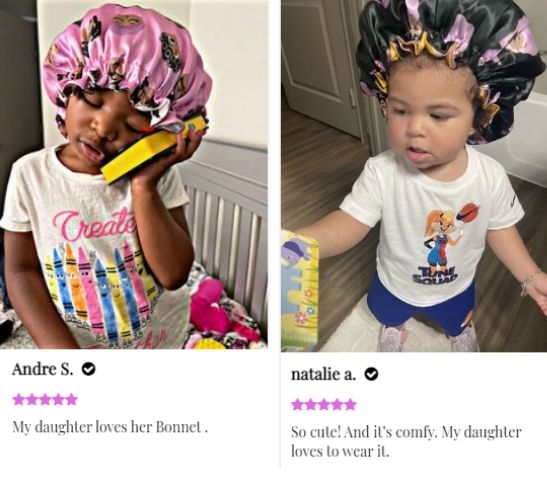 Back to school hair care & bonnet hairstyle maintenance go hand-in-hand. If you want super cute bonnets that protect your child's hair and make life easier for your both, head over to GoodnightHairBonnets.com
This woman-owned, Black-owned business has tons of rave reviews about their products, which includes satin scarves, durags, hair growth oils and satin bonnets for growth and length-retention.
And you can see why their protective headwear gets such great reviews after you grab one of these BOMB satin bonnets for your little girl.
And hey…
If you wear bonnets too, grab their Mommy & Me matching bonnet sets! They are cute and protective for mom and daughter!
And fortunately for you, NHP has an exclusive discount on these kids bonnets that will boost your child's back to school hair care regimen in a major way.
Use the discount code "NHP15OFF" for 15% OFF of everything in the Goodnight Hair Bonnets online store.
The discount includes their hair growth oil and everything else they have as well...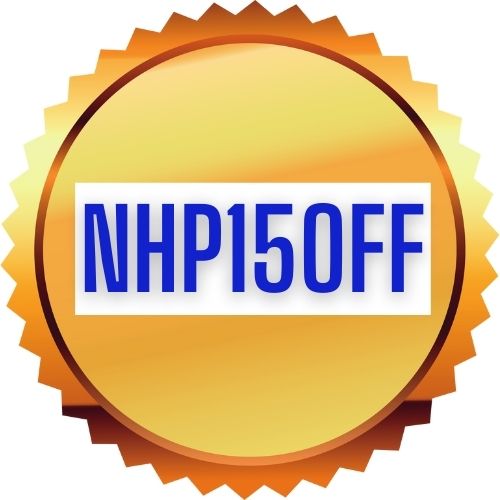 Use this discount code for 15% OFF TODAY with GoodNightHairBonnets.com!

---