NHP is reader-supported. As an Amazon Associate we earn from qualifying purchases.

Rosemary Oil For Low Porosity Hair
Rosemary Oil for Low Porosity Hair
Let's talk about rosemary oil for low porosity hair... 
Essential oils have experienced a bit of a boom in the natural hair community.
The various nutrients and exotic smells have made many kinky-coily hair naturals feel like organic goddesses.
Since each essential oil has its own unique function, it's important to know how to properly use each one in a way that benefits your body and keeps you safe.
Today, we'll be looking into the wonderful world of rosemary oil and how it effects low porosity hair. 
What is Rosemary? [Low Porosity Tutorial]
Due to rosemary's earthy and savory flavors, it's become a seasoning staple in most American and European kitchen.
Every time the holidays come around people are quick to make sure that they have enough to garnish their turkeys.
But do we actually know what rosemary oil is?
Rosemary is a Mediterranean herb that grows from a bush. Rosemary is also a relative of mint, which explains why it's so fragrant. But one of the most beautiful things about rosemary, other than the taste and the smell, is the name.
In Latin, rosemary is called "ros marinus" meaning "dew of the sea". Based on its utility and hair care properties, I would say that it's the perfect name.
Rosemary is one of those herbs that's excellent for repairing damage and helping with healing. Here a few perks to using rosemary in your routine:
Promotes hair growth
 Reduces hair loss
 Diminishes breakage
 Reduces dandruff
All of these features alone make rosemary great for anyone with low or high porosity.
But there are some specific reasons why those of you with low porosity hair need to add rosemary to your hair care routine.
[RELATED ARTICLES: Is Cantu good for low porosity hair?]
Why To Use Rosemary For Low Porosity Hair...
In case you're new to identifying low, medium, and high porosity hair, we'll give you a quick crash course.
Porosity comes from the word "porous". Porosity describes how well your hair takes in and absorbs and retains moisture. You know that your hair is low porosity if you find that your hair is slow to absorb moisture, it takes a while to dry, it loves oils, and/or you struggle with dandruff.
If any of those symptoms sound familiar, then you just might be low porosity – welcome to the club!
If this happens to be you, then don't worry. Having low porosity hair isn't anything to worry about.
It doesn't mean that you have an inferior, or superior, type of hair. It simply means that your hair has a certain way of absorbing and retaining water. 
DETAILS: Why Does Low Porosity Hair Like Rosemary Oil?
Defeating Dandruff – Since low porosity hair is resistant to letting moisture into the cuticles, the chances of your hair becoming dry and flaky are significantly higher. More often than not, naturals who have low porosity are struggling with this exact problem. So, adding rosemary to your routine will help you to keep those flakes at bay.
 Beating Breakage – A major reason for breakage is lack of moisture in the hair strands. Since rosemary oil has the necessary nutrients to strengthen strands, you can reduce how much breakage you experience.
 Promoting Hair Growth – Rosemary oil contains a certain chemical called minoxidil, which is found in products like Rogaine. Though low porosity hair isn't specifically susceptible to hair loss, having rosemary in your routine would be good for hair loss prevention regardless.
Heal Scalp - The oil has anti-inflammatory properties, promotes nerve growth and improves blood circulation  ensuring that hair follicles have a constant supply of blood. Additionally it ensures that they remain healthy and do not die off leading to hair loss.
Slow Excessive Hair Loss - Most recent studies indicate that rosemary oil for low porosity hair helps protect against hair loss. In

one study

, Rosemary's effectiveness in treating hair loss was weighed against minoxidil also known as Rogaine. 
Slow Graying Hair - Rosemary oil for low porosity hair is also known to prevent premature graying. Research has found that rosemary contains carsonic acid which helps in rejuvenating nerve in the skin and in this case the scalp which in turn helps in restoration of healthy natural hair.
[RELATED ARTICLE: How to moisturize low porosity hair daily]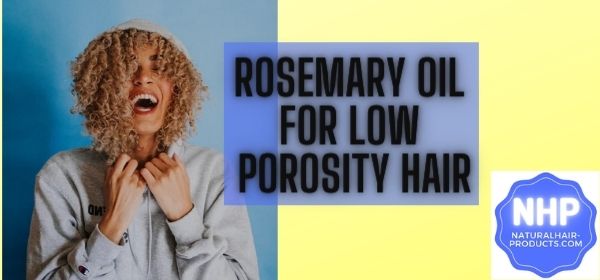 4 Ways to Utilize Rosemary Oil For Low Porosity Hair
Use it in a deep conditioning mask – Deep conditioning masks are like the "greatest hits" of a hair care routine. It's an opportunity to get all of the best parts of your hair care in one place. Adding a few drops of rosemary oil to your mask would help it reach deeper into the hair strand.
Add it to your pre-poo – Pre-poo, or pre-shampooing, has become a staple for any wash day. I recommend pairing olive oil, peppermint, and rosemary for your pre-poo regimen. This combination really helps to promote growth and fight dandruff.
Add a small amount to your spray bottle – Spray bottles are a common tool in most curly girl's tool belts, and every curly has their own concoction in their spray bottle. That's why I recommend adding 5-10 drops of rosemary to your spray bottle mix.
Use it to undo braids – Before unbraiding, add some rosemary oil to your hands then continue to undo your braids. This will help prevent frizzing and add some extra shine.
[RELATED ARTICLE: Peppermint oil for low porosity hair...]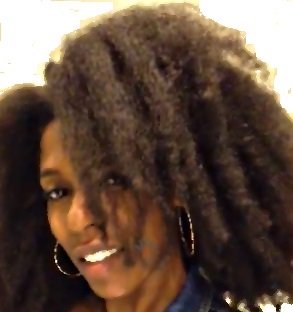 Hey sis, heyyy!
I'm Melissa Lee...
Co-founder of NHP. You'd de wise to...
TAKE DELIVERY of NHP Tutorials in your inbox for FREE!
Get EXPERT HAIR HELP at your fingertips weekly!
Let's keep in touch - sign up quickly by clicking RIGHT HERE...

NHP Wrap Up: Rosemary Oil For Low Porosity Hair Is a Good Option
Yes, at the end of the day rosemary oil for low porosity hair is a helpful treatment. Hot oil treatments infused with rosemary oil are the bees knees for low porosity hair.
It opens follicles and hydrates deeply into the hair strands making your hair so much healthier and manageable during the week.
One of the NHP-hive favorite oil mixtures to use in a hot oil treatment recipes is a combination of castor oil and grapeseed with rosemary essential oil for low porosity hair.
Look:
Iff you like this NHP tutorial about rosemary oil for low porosity hair, sign up to get natural hair tutorials sent to you for FREE. 
And check out more NHP articles like this one about avocado oil for low porosity hair...
Follow Author of Rosemary Oil For Low Porosity Hair Tutorial...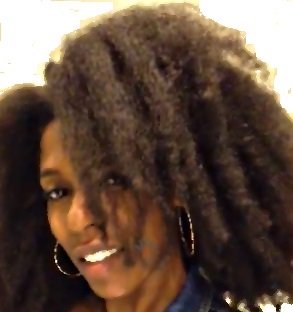 ABOUT THE AUTHOR: Melissa Lee 
Melissa Lee is a Contributing Editor to NHP and a former owner of the BlackhairOMG website. She formed 4C Trichology Growth Services, LLC., a US based hair care consultation service. She has also contributed as a writer and consultant for various hair and beauty websites. Melissa can be followed on Twitter here.

---