NHP is reader-supported. As an Amazon Associate we earn from qualifying purchases.

Avocado Oil For Low Porosity Hair? 
Avocado Oil for Low Porosity Hair
Avocado oil for low porosity hair is a must-have practice for some naturals. Is it THE BEST though? This NHP hair tutorial is gonna drop knowledge as if it weighed 100 lbs. 
So peep it:
I already know that some sistas feel like you should adopt this great natural hair oil and nothing else if you are dealing with hair that refuses to maintain adequate moisture.
Im'ma have to ask them to calm-da-heck down.
Still though...
I can understand the love of avocado oil because this low-po helper is ripe with multiple benefits for low porosity hair if used consistently in a regimen.
What is Low Porosity Hair?

How do you know if you have low hair porosity? Knowing whether or not you have normal, high, or low hair porosity should be one of the first steps you complete in your natural hair journey.
Don't worry; if you missed this step, it's never too late to assess your hair porosity.
Some think that hair porosity decides your hair type, but having kinky hair or type 4C locks doesn't have anything to do with which hair porositytype you have.

Hair porosity is the technical term used to describe how well your hair does or does not absorb water. Hair with low porosity has tightly closed cuticles, making it particularly difficult for water to penetrate or saturate the hair shaft. One of the tell-tale signs is that water will often "bead up" and roll off the hair rather than hair absorbing it.
Low porosity hair takes longer to saturate with water and natural oils. This leads to build-up if you don't use avocado oil for low porosity hair or one of the best low porosity hair oils, when inappropriate oils on low-po hair the oils sit on the hair. Low porosity hair requires products that attract and hold moisture to your hair.
On the opposite end of the spectrum is hair with high porosity. High porosity hair has an open cuticle layer that allows moisture in, sometimes creating an excessively moisture-rich environment for hair.
Needless to say, the products and essential oils you choose for your hair can make or break your natural hair care regimen.
[RELATED ARTICLE: Castor Oil For Low Porosity Hair]
Avocado Oil and Low Porosity Natural Hair Care
Avocado oil for natural hair is a fantastic option for naturalistas with low porosity hair.
But, let's face it, selecting the best oil for hair with low porosity can feel intimidating and even a bit overwhelming for someone who is merely trying to find the perfect solution for their natural kinks and coils.
Low porosity hair is picky, and it is not a fan of heavy oils that might weigh it down without producing long-term results.
If you seek to use an oil that will infuse life and luster into your hair without weighing it down, get ready to learn more about the advantages of incorporating this oil into your hair care regimen.
What is Avocado Oil?
Avocado oil is more than oil in a fancy bottle with a photogenic snapshot of fruit on the label. It is a rich, fatty oil that is extracted from the fruit's pulp, often used in DIY hair growth serums.
The most common method in which this occurs is with heat.
However, cold-pressed, unrefined avocado oil is deemed the best in quality because this approach to extracting the oil allows for the retention of vitamins, minerals, antioxidants, and omega fatty acids essential to the health of your hair.
[RELATED ARTICLE: Is peppermint oil good for low porosity hair or nah...]
How Does Avocado Oil For Low Porosity Hair Benefit Naturals?
Let's dive into why avocado oil is an excellent choice for low porosity hair. Due to its molecular size, avocado oil can enter the tiny diameter of the hair cuticle and moisturize it from the inside out.
This quality makes avocado oil a wonderful option for people with low porosity hair because it penetrates the shaft and nourishes the hair, unlike other oils that sit on top of the hair and weigh it down.
Thanks to its viscosity, avocado oil doesn't leave any pesky buildup on your natural tresses, nor does it create a messy, greasy look or feel.
Avocado Oil Softens Low Porosity Natural Hair
Avocado oil contains vitamin E. Vitamin E softens and improves the manageability of hair.
Vitamin E is also excellent for the scalp. It's a wonderful therapeutic agent that can help to repair an irritated scalp and may even serve to cure a dry and flaky scalp.
Vitamin E also protects your hair from oxidative stress while also preserving the hair's cuticle. Another positive side effect of vitamin E is its capacity to improve scalp circulation.
Avocado Oil Gives Low Porosity Hair Shine



Low porosity hair can suffer from the appearance of being dull.
However, avocado oil has a reputation for rejuvenating your hair, bestowing a noticeable shine, thanks partly to its fatty acid and vitamin composition.

Avocado Oil Works As a Detangling Agent



If you need a natural detangling solution, avocado oil can help fulfill that need.
Avocado oil contains the perfect blend of ingredients that enable it to remove knots, a must-have tool for naturally curly or kinky hair.

Avocado Oil Improves Low Porosity Hair Elasticity



Finally, avocado oil strengthens natural hair. It infuses life into hair that is otherwise amazingly brittle and susceptible to breakage or split ends.
In addition, the vitamins and minerals available in avocado oil enable natural hair to tolerate tension or excessive stretching.

How to Use Avocado Oil On Low Porosity Natural Hair
Not sure how or where to get started with incorporating the use of avocado oil into your hair care regimen pattern? Don't panic yet.
There are dozens of ways to incorporate the use of avocado oil into your natural hair care regimen.
For example, you can add it to your pre-poo mix and use it as a hot oil treatment or a DIY ingredient in a dope deep conditioner. Also, do not be afraid to add this oil to other hair products to give them a natural boost.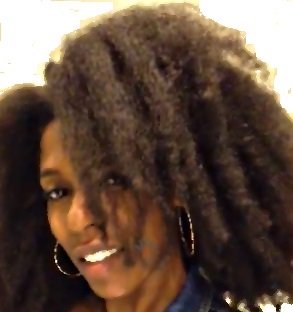 Hey sis, heyyy!
I'm Melissa Lee...
Co-founder of NHP. You'd de wise to...
TAKE DELIVERY of NHP Tutorials in your inbox for FREE!
Get EXPERT HAIR HELP at your fingertips weekly!
Let's keep in touch - sign up quickly by clicking RIGHT HERE...

Other Oils For Low Porosity Hair Beside Avocado Oil
There are some more options to avocado oil for low porosity hair.
You can also use these low porosity natural hair oils as a deep conditioner, pre-shampoo treatment, or even for a scalp massage to stimulate low porosity hair growth.
If you're having a hard time figuring out what types of low porosity hair oils could count as hair growth and moisturizing oils, here is a shortlist of a few oils that qualify:
Coconut oil
Olive oil
Sunflower oil
Out of all the best oils for 4C low porosity hair, is hydrolyzed wheat protein oil, it may even be better than avocado oil for low porosity hair.
Hydrolyzed wheat protein oil is one of the best proteins for low porosity hair because it has a small enough molecule structure to enter low porosity hair strands which is beneficial, but big enough molecule size to cover and protect your hair strands. 
So if you want an alternative to avocado oil for low porosity hair, give it a try or even mix it with avocado oil.
[RELATED ARTICLE: Best oils for 4C low porosity natural hair]
Follow Author of Avocado Oil For Low Porosity Hair Tutorial...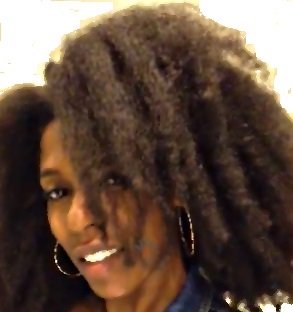 ABOUT THE AUTHOR: Melissa Lee 
Melissa Lee is a Contributing Editor to NHP and a former owner of the BlackhairOMG website. She formed 4C Trichology Growth Services, LLC., a US based hair care consultation service. She has also contributed as a writer and consultant for various hair and beauty websites. Melissa can be followed on Twitter here.

---