NHP is reader-supported. As an Amazon Associate we earn from qualifying purchases.

How To Moisturize Low Porosity Hair Daily
How to Moisturize Low Porosity Hair Daily
The dilemma about how to moisturize low porosity hair daily seems to be kickin' some of my low-po sisters in their hind parts.
So it's NHP to the rescue baaaaby!
Whether you prefer having your hair in braids or up in a bun, naturals know that the key to any good hairstyle is healthy hair. But that can't be achieved without keeping your hair moisturized.
Now, if you're anything like me, hydration was one of my biggest struggles when I first became a curly girl.
It was humiliating putting all of that work into washing, conditioning, and moisturizing just for it to be as dry as a bone at the end of the day.
So what do you do when your low porosity hair doesn't want to stay moisturized? 
It's time to learn how to moisturize low porosity hair daily and then KEEPING that ever-elusive moisture inside your strands.
[RELATED ARTICLE: Rosemary oil for low porosity hair...]
Learn How To Moisturize Low Porosity Hair Daily
Before we can break out the spray bottles, we need to break down the basics of porosity. Porosity is your hair's ability to absorb and contain moisture and oils.
Most people fall into one of three categories: low, medium, or high porosity. If you're unsure whether or not you're low porosity, here are a few telltale signs:
Your hair takes a while to absorb water – and I mean a while…
Your hair loves to immediately absorb oil but water beads on your hair for a while
Product build up is a big issue for you
If you put a strand of your hair (without product on it) in water, it floats instead of sinks.
If any of those sounds like you, then you might have low porosity hair. Now, I will say that one type of hair isn't better than another. This simply means 
that you need to consider a different way to care for your hair.
[RELATED ARTICLE: Peppermint oil for low porosity hair...]
5 Tips On How To Moisturize Low Porosity Hair Daily
I think you'll get a lot of good from these SMART tips on how to moisturize low porosity hair daily...
1. Wash and rinse your hair with warm water: Someone once said that the key to a great daily routine is your wash day, and it's very  true for low porosity people.
Since our hair struggles to keep the cuticles open, we have to encourage them to stay open until we're finished moisturizing. The best method for this is to wash and rinse with warm water. Once the cuticles close, the moisture you put in will have a hard time coming out.
2. Make sure you're co-washing more than shampooing: Though shampoo removes dirt and grime, it also removes necessary oils and moisture that keep your hair hydrated.
And since type 4 hair typically doesn't produce much oil and low porosity hair doesn't lock in much nutrients, shampooing too often could exacerbate your moisture retention issues.
Therefore, I always suggest co-washing more often than shampooing. Even those of you who sweat often or live athletic lives can get better results from simply co-washing more often and cleansing once a week.
3. Use a Hot Head thermal cap to open low porosity cuticles: This is a must have tool for any natural hair wondering how to moisturize low porosity hair daily.
Deep conditioning as a low porosity natural is fruitless if you're not lifting your cuticles to let the product in. And the heat from this product will do just that! A much more effective deep conditioning strategy than the baggy method, and best of all: it's much more affordable than a steamer.
Also, dry your hair with a microfiber towel or t-shirt.
The purpose of a traditional towel is to absorb large quantities of water very quickly. In addition, traditional towels tend to be too rough on hair and cause breakage.
If you can invest in a microfiber towel before your next wash day, then I highly recommend that you do. You can purchase some online for as low as $5; self-care doesn't always have to be expensive.

4. See if a humidifier is good for you: Steam is excellent for low porosity hair and many naturals have one in their homes. But here's the catch, the naturals that are doing the best with steaming their hair are actually using face steamers. Face steamers are going to use a heat that is significantly lower than the ones made specifically for hair.
Face steamers are hot enough to open and deeply penetrate the strands of your hair and aid in moisture retention. In addition, you can humidify your face as you hydrate your hair. Face steamers are also significantly cheaper than hair steamers, and sometimes they come with great skincare goodies.
5. Drink water: Now, if you're like me, I struggle to drink water regularly (if at all). But there are a few things that you can do to start making yourself drink more water consistently:
Set timers to drink water
Get a cute container to drink water out of
Put tasty fruits in it to enhance the taste of water
Add ice to make refreshing
Use an app to track your consumption
Once you utilize these tips every day, you should start to see improvements in the quality of your hair. Feel free to adjust each tip and trick as you need to for optimal hair happiness. Let us know what tips work best for you. 
Good Low Porosity Hair Products for Moisturizing, Growth & More...
If you want to know how to moisturize low porosity hair daily, I'm sure you'd like to see some of the best low porosity hair products. So let's get to some best-seller oils, deep conditioners for low porosity hair, water based leave-in conditioner, hair masks and hair growth products for low porosity hair.

Join NHP-HIVE and get sent our info-packed, down-to-earth & sometimes funny NHP hair tutorials by email. SIGN UP HERE...
Let's get to calling out a couple of great deep conditioners for low porosity hair that will bring the moisture that you need after shampooing and wash day.
1. Camille Rose Naturals Algae Renew Deep Conditioner
Low porosity aside, this one of the best deep conditioners for type 3C-4C natural hair.
In fact, it's a cult favorite deep conditioner that contains essential plant-based oils and butters loved by all naturals. It's packed with manuka honey, mango butter and aloe vera, and also includes innovative ingredients such as hemp seed oil and blue-green algae. And it smells like mint chocolate chip ice cream!
2. Curl Junkie Beauticurls Argan and Olive Oil Daily Hair Conditioner
Every curly needs a daily moisturizer, but with this gem you get a detangler and a conditioner infused with the wondrous aloe vera. Add argan, olive, jojoba and virgin coconut oils and the moisture is at full capacity.

Let's discuss some great oils for low porosity hair that can boost your natural hair journey. When learning how to moisturize low porosity hair daily it's important to realize that OILS DO NOT MOISTURIZE, yet, they can assist your hair in retaining moisture as well as infuse hair growth nutrients.

1. Baobab Oil for Low Porosity Hair & Daily Use
Baobab oil is one of the most prominent oils for low porosity hair. It's made in Africa and has become increasingly popular among naturals. It's extracted from the seeds of the Adansonia tree, this ultra-light low porosity hair oil is an emollient and rejuvenator that moisturizes without weighing down hair. It's awesome for skin too, it is a primary component in the SheaMoisture low porosity hair care line like the SheaMoisture Baobab & Tea Tree Oils Low Porosity Protein-Free Leave-In Detangler.
Baobab oil for low porosity hair is great for hot oil treatments and a light sealant that will add sheen without making hair greasy. Another perk about baobab oil is that it tames frizz and serves as a sun protectant.
Avocado oil is incredibly beneficial for low porosity hair as well as dry and brittle hair even though it is not the most lightweight hair oil.
Avocado oil penetrates the hair quite easily and moisturizes the hair from within. It can help repair damaged hair and it will also prevent it from any further damage. This oil contains nutrients like Vitamin A, B, and D, which help nourish your hair and scalp.
Water-based Leave-in Conditioner For Low Porosity Hair & Daily Moisturizing



One of the primary keys for how to moisturize low porosity hair daily is the use of the best water-based leave-in conditioners. Let me show you a couple highly-rated options….

1. OUIDAD Moisture Lock Leave-in Conditioner
A great water-based leave-in conditioner for low porosity that creates a balanced, breathable moisture foundation that encourages curls to form and leaves hair soft and silky.
This water-based leave-in conditioner benefits hair by creating a base layer of moisture to prime hair for styling, deeply hydrating curls with no greasy residue.
2. Moroccanoil All-in-One Leave-In Conditioner
A lightweight water-based leave-in conditioner for low porosity hair that hydrates, detangles, and provides long-lasting softness. Infused with nourishing Moroccan argan oil, amino acids, and a beneficial superfood blend.
Provides up to 72 hours of softness. Prevents thermal damage and breakage.
Low Porosity Hair Mask For Moisturizing Hair



In learning how to moisturize low porosity hair daily you'll also need some great weekly & bi-weekly use products. These low porosity hair masks for moisturizing hair are some great options for naturals...

1. OUIDAD Ultra-nourishing Intense Hydrating Mask
This super=popular low porosity hair mask is rich in natural oils, this deep conditioning treatment restores essential moisture to dry, damaged, or over-processed curls.
Always look for low porosity hair masks that replenishes parched curls with maximum moisture and detangles hair quickly to help prevent breakage.
You can quickly grab this OUIDAD low porosity hair mask at Amazon.
2. TGIN Honey Miracle Hair Mask
Condition your hair deeply with this Manuka honey low porosity hair mask to reduce shedding and breakage. Ingredients also include olive and jojoba oils which provide vital nutrients to your hair such as Vitamins A, E and D
Olive oil deeply moisturizes by penetrating the hair shaft while the jojoba oil seals and locks the moisture in and adds shine. This helps detangle and hydrate dull and unmanageable hair to give your locks a healthy, beautiful, and natural look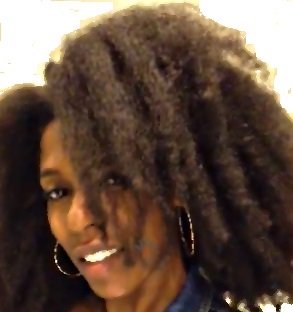 Hey sis, heyyy!
I'm Melissa Lee...
Co-founder of NHP. You'd de wise to...
TAKE DELIVERY of NHP Tutorials in your inbox for FREE!
Get EXPERT HAIR HELP at your fingertips weekly!
Let's keep in touch - sign up quickly by clicking RIGHT HERE...

NHP Wrap Up: How To Moisturize Low Porosity Hair Daily
I hope you enjoyed this "how to moisturize low porosity hair daily" tutorial. We worked hard on it to give you the best tips, techniques, and products for low porosity hair.
Just remember to be consistent with your regimen.
All of the oils, water-based leave-in conditioners, and deep conditioner hair masks for low porosity hair in the world won't give you the best results without a consistent natural hair care routine.
If you need reminders and tips on a regular basis be sure to BOOKMARK THIS PAGE RIGHT NOW and you can also sign up for NEW tutorials sent to your email inbox for FREE.
Follow Author of "How To Moisturize Low Porosity Hair Daily" Tutorial...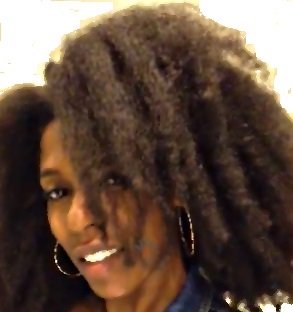 ABOUT THE AUTHOR: Melissa Lee 
Melissa Lee is a Contributing Editor to NHP and a former owner of the BlackhairOMG website. She formed 4C Trichology Growth Services, LLC., a US based hair care consultation service. She has also contributed as a writer and consultant for various hair and beauty websites. Melissa can be followed on Twitter here.

---