NHP is reader-supported. As an Amazon Associate we earn from qualifying purchases.

Organic Hair Butter w/ Best Skin Oils From ItzMade4Me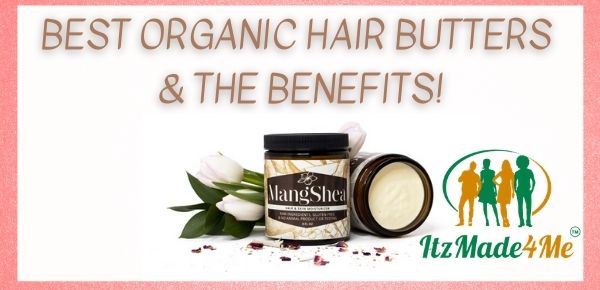 If you want organic hair butters mixed with some of the best skin oils you're in the right place!
I want to introduce you to "Itz Made 4 Me" rejuvenating hair and body moisturizers, this innovative beauty brand makes All-Purpose Natural Hair and Skin Moisturizers that make you look and feel luxurious!
Anyone who grew up applying moisturizing hair and scalp butters can understand that the best brands are a quick fix to manage dry, damaged, and lifeless hair.
Itz Made 4 Me's organic hair butter recipes combine natural skin oils for the scalp, plus other unique and hydrating ingredients that moisturize and nourish dry locks and prevent excessive breakage.
The organic natural hair butter recipe ingredients are of extreme high quality, their properties are soothing and healing and benefit everything from over-processed locks all the way to healthy natural hair that needs to maintain its health.
These premium skin and natural hair balms are composed of 100% natural and organic ingredients, a rich mixture of nutrients, antioxidants, vitamins and fatty acids with incredible benefits to your all-purpose beauty needs. You're getting beautifying nourishment and moisturization in a jar.
[RELATED ARTICLE: Does Mango Butter Clog Pores?]
Organic Natural Hair Butter Recipe Ingredients from ItzMade4Me
One reason why these products work so well on your skin and hair is because of the unique ingredient combinations that ItzMade4Me™ has formulated.

These organic natural hair butter recipe ingredients allow the power of all-natural herbs, oils, fruit and nut butters to help you achieve healthy hair and skin! The hair and body moisturizers from ItzMade4Me actively condition your hair, scalp, and skin while giving them the essential nourishment to stay in prime health.
So let's detail some of the different organic butters and the amazing recipe ingredient matrix that each unique skin and hair health product brings you…
ItzShea 2-N-1 Organic Hair and Skin Moisturizer Ingredients:
ItzShea 2-N-1 Hair and Skin Moisturizer contains quality natural butters, oils and essential oils: Shea Butter, Cocoa Butter, Coconut Oil, Argan Oil, Jojoba, Aloe Vera, Tea-Tree oil and other high-quality organic oils and essential oils. ItzShea's organic natural hair butter recipe ingredients are also Vegan Certified!
This organic hair butter moisturizes and hydrates your scalp and skin to leave it smooth, supple, and healthy!
This type of care promotes healthy hair growth and is good for healing dry scalp, fighting off dandruff and softening brittle hair. You get some dope benefits for your luscious skin too.
This organic beauty butter promotes healthy skin, moisturizes dry skin, helps to clear skin blemishes and is good for healing and smoothing out stretch marks!
Grab your bottle of organic hair butter here, while supplies last HERE: https://itzmade4me.com/ItzShea-4oz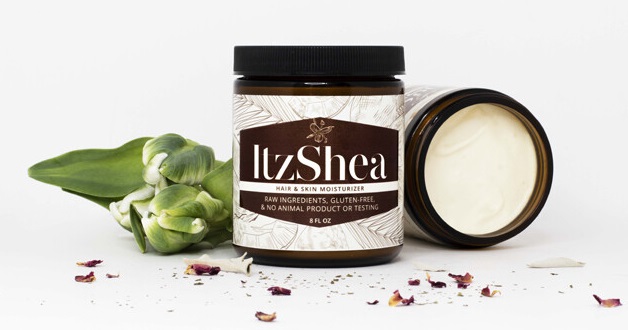 ItzSal Shea 2-N-1 Organic Hair Butter Ingredients:

SalShea blesses your hair and skin with a gorgeous, healthy, youthful look! Contains Sal Butter, Kokum Butter, Shea Butter, Mango Butter, Cocoa Butter, Argan Oil, Jojoba oil, Aloe Vera, Peppermint, Eucalyptus, Lemon and a host of other Organic high quality Natural and Essential Oils! SalShea is Vegan Certified.
You will get moisturized from your head to your toes!
One thing I like about ItzMade4Me is that they are bringing little-known hair, skin and scalp helpers to the natural hair community.
You may have never heard of Sal butter, it's also known as Shorea Robusta seed and comes from the Sal tree which is popular in India.
Their SalShea organic hair butter doubles as an amazing skin butter because it's also filled with some of the best skin oils. Sal seed butter specifically prevents the skin from being dry while also helping soothe it from itching.
It helps with dermatitis, Eczema, rashes, and all other problems with itchy skin. Add to that, you can also use it to relieve your muscles from tension, aches, and pains.
Noted to have anti-aging properties, you can be sure that the butter can help nourish the skin while taking down the culprits to aging and restoring the skin's flexibility.
Immerse your full body from scalp to toes in a wealth of unique, all-natural, raw body butters that penetrate deep into every layer of your skin softening and rejuvenating skin cells all while promoting healthy hair follicles from the root of the hair to the tip with this organic hair butter that's infused with powerful hair growth emollients.
Grab your bottle organic hair butter here, while supplies last HERE: https://itzmade4me.com/store.html/SalShea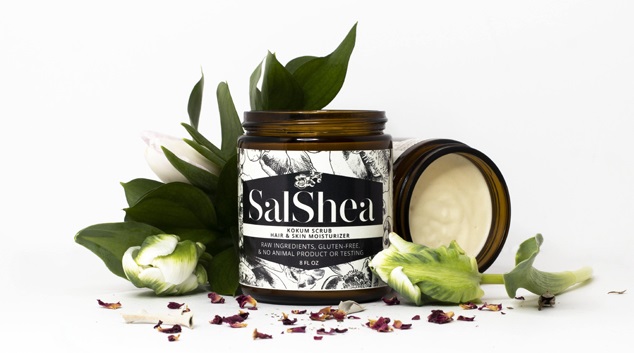 MangShea 2-N-1 Organic Hair and Skin Moisturizer Ingredients:
This luxury hair and skin butter contains Mango Butter, Shea Butter, Cocoa Butter, Coconut Oil, Argan Oil, Aloe Vera, Tea-Tree, and a host of other Organic high quality Natural and Essential oils! To top it all off, MangShea organic hair butter is also Vegan Certified.
2-N-1 Hair and Skin Moisturizer! Moisturize your scalp and skin with MangShea leaving it soft and healthy. This organic hair butter promotes healthy hair growth and is good for filling in baby bald spots, curing dandruff, soothing dry scalp, and moisturizing dry hair.
MangShea organic butter is also excellent for dry skin because it helps heal acne and fade marks! Contains quality natural organic butters, oils and organic essential oils. Grab your bottle organic hair butter here, while supplies last HERE: https://itzmade4me.com/MangShea-4oz
Organic Hair Butter Benefits
Organic hair butter has so many benefits it's hard to put it all in one article. The best organic hair butters are a natural blend of raw and unrefined butters with organic skin oils that act as a moisturizing sealant to protect processed and natural hair from dryness and breakage. 
The best organic skin and hair butters are often a mixture of various butters that bring different benefits to the table.
Some of the more popular organic hair butter ingredients are shea and cocoa butter (as ItzMade4Me organic skin butter products have) and great hair growth oils like castor oil, coconut oil, flaxseed oil and avocado oil. 
Check the ingredient label on the product package to see that it contains moisturizing ingredients that react well with your hair, and are designed for healthy hydration.
Organic Hair butter greatly benefits protective styles such as a twist outs, braid out hairstyles, and sleek buns. When these products are clean, all-natural and organic like the beauty-boosting offerings from ItzMade4Me they can be applied daily on both dry and damp hair.
Dos and Don'ts of Organic Hair Butter Balms
DO:
Use organic hair butter after you've applied a leave-in-conditioner. It should be the final step before you style your hair.
Apply enough organic hair butter to dry, split ends to prevent breakage.
Use as often as you need, but don't use too much.
Apply organic hair butter to your scalp if you are suffering from a dry scalp.
It's best to use organic hair butter for protective hair styling as it helps to create a smooth, defined look.
DON'T
Don't use organic hair butter if you are planning on a straightened style like silk presses. Organic hair butters are heavy sealants and can weigh your hair down.
Don't hold on to the same hair butter for longer than its shelf life. 
Don't mix organic hair butter with another heavy sealant, as it can cause product buildup.
Don't use hair butter with harsh gels that contain alcohol and silicones.
Lastly, remember that hair butters can go rancid more quickly than hair oils. Always check the bottle for the expiration date or symbol that tells you how long it is good for after opening.
Throw out your butter once you've reached that date or if you notice a strange smell.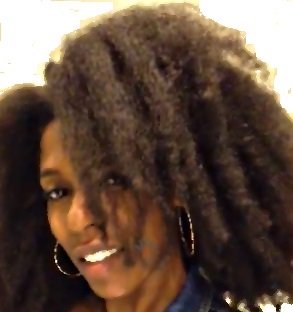 Hey sis, heyyy!
I'm Melissa Lee...
Co-founder of NHP. You'd de wise to...
TAKE DELIVERY of NHP Tutorials in your inbox for FREE!
Get EXPERT HAIR HELP at your fingertips weekly!
Let's keep in touch - sign up quickly by clicking RIGHT HERE...

Grab ItsMade4Me's Exotic Organic Hair Butters Today!
Now that you know the benefits of natural oils and butters for hair and skin as well as the great ingredients needed to truly beautify yourself, it's time to take action.
These butter are popular as natural African skin care remedies, yet work for all ethnicities.
Grab these exotic butters for skin that also serve as amazing organic natural hair balm at ItsMade4Me.com while supplies last!
Follow Author of Organic Hair Butter Tutorial...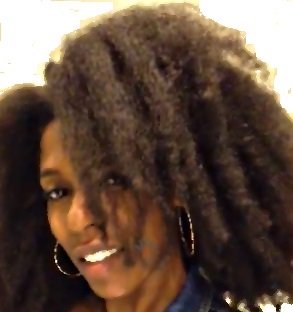 ABOUT THE AUTHOR: Melissa Lee 
Melissa Lee is a Contributing Editor to NHP and a former owner of the BlackhairOMG website. She formed 4C Trichology Growth Services, LLC., a US based hair care consultation service. She has also contributed as a writer and consultant for various hair and beauty websites. Melissa can be followed on Twitter here.

---