NHP is reader-supported. As an Amazon Associate we earn from qualifying purchases.

Natural African Skin Care Remedies [Secrets Revealed]
Natural African Skin Care Remedies
Let's talk about natural African skin care remedies.
As an African descendent, acquiring flawless skin that naturally glows can seem out of reach for some.
After all, the market is flooded with beauty products that contain ingredients designed to cater to individuals of European descent.
Understanding the needs of your brown skin can take a lifetime to achieve.
Thankfully, we can begin to incorporate a few pearls of wisdom floating in the universe into our African skincare regimen and more Black-owned beauty businesses can jump on these treasures and create products that are missing in the market.
Main Ingredients of Natural African Skin Care Remedies
Here are some of the main properties used to make natural African skin care remedies, we'll talk more in-depth about some of these ingredient further down in this tutorial as you scroll down:
Mafura Butter Seed Oil 
Lavender oil
African black soap
Mongongo oil 
Argan oil 
Baobab oil 
Rhassoul or ghassoul clay 
Marula oil 
Shea butter 
Castor oil
Natural African Skin Care History
African skin care history is rich with locally found plants and herbs because Africa has been blessed with nature's wonders, and some plants are not found anywhere else on this earth but Africa. 
Skin care has always been practiced by women worldwide, even before the evolution of cosmetics, skin care has found its existence along with humans.
Skincare is essential anyway because there's nothing that can beat the beauty of glowing skin. 
And African skin care history has demonstrated proof that African women (and men) have experimented and found phenomenal natural ingredients in the past that were so effective that their use had been passed on through generations.
[RELATED ARTICLE: The benefit of satin sleep bonnets...]
Ethiopian Beauty Secrets & African Skin Care Routine Staples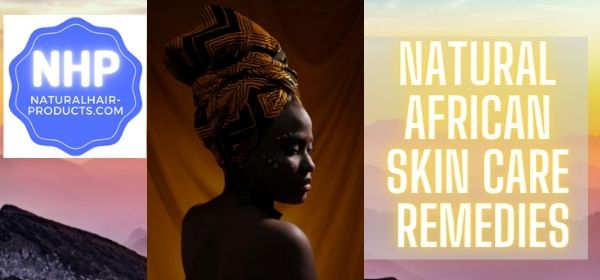 Natural African Skin Care Remedies - Ethiopian beauty secrets...
One of the Ethiopian beauty secrets and amazing natural African skin care remedies is Qasil.
The leaves are collected from the gob tree and crushed to form a powerful multi-purpose powder called Qasil, this is one of many natural African skin care remedies that helps to restore and control moisture and ensure a balanced complexion of your skin.
Qasil is reported to soothe and moisturize dry skin, smoothen wrinkles, and remove dry spots including acne pimples and other skin conditions. 
Women from East-Africa have been using the leaves of the tree for centuries to exfoliate, soften and brighten their skin.
And it's not just skin! Ethiopians are also well known for having gorgeous hair. Their amazing locks look great partly because it is blessed with a specialized hair butter called KIBE that African women make themselves. KIBE is also known as niter kibbeh and Ghee butter. 
It contains vitamins, minerals, and nutrients that promote hair growth, hair strength and healthy scalp. Ethiopian women use it to moisturize natural hair and scalp.
Almost every family has their own special KIBE recipe that they have passed on from generation to generation, it is truly an Ethiopian beauty secret and skilled craft.
[RELATED ARTICLE: Citric acid skin care recipes...]
African Black Soap for Exfoliation: Natural Skin Care Remedy
Let's jump start this list of natural African skin care remedies by identifying one of the staples in African skincare.
African black soap, a product of West Africa, ranks high on the list of skincare because it can be highly beneficial in treating acne, dark spots, stretch marks, and dry skin.
Need help removing excess dead skin cells? Try combining African Soap and sea salt.
Beauty experts agree that you may not want to initially use African black soap more than two to three times per week.
Excessive use can irritate your skin, cause dryness or even trigger more breakouts. Always follow your African black soap application with a moisturizer.
Join NHP-HIVE and get sent our info-packed, down-to-earth & sometimes funny NHP hair tutorials by email. SIGN UP HERE...
Argan Oil for Skin Moisture: Natural African Skin Care Remedy
You might be reluctant to use oil on your skin, but believe it or not, argan oil, when mixed with jojoba and coconut oils, can be extremely useful in providing moisture to African skin.
It's one of those natural African skin care remedies that is also popular in the Western hemisphere.
Argan oil's fatty acid content makes it ideal for moisturizing skin. Argan oil is rich in antioxidants which can help to protect your skin from the sun.
Most importantly, it is a healing agent that uses its vitamin E content to heal scars and wounds faster.
It contains properties that enable it to regulate sebum production, helping to keep the risk for breakouts low as well as the chance that your skin might become dry a few minutes after application.
Even if you believe your skin to be acne-prone, you should give argan oil a try.
[RELATED ARTICLE: Black owned vegan hair care & skin remedies]
Marula Oil for Acne Prevention: Natural African Skin Care Remedy
The Marula tree is found in the southern regions of Africa. The oil from the marula nuts these trees bear is rich in nutrients that benefit our skin.
Marula oil is a natural moisturizing agent that contains antimicrobial properties that reduce the risk for acne.
Additionally, it contains vitamin C and vitamin E that act as reparative substances for skin suffering from sun damage.
Another perk this oil offers is its capacity to stimulate collagen production, which helps with skin elasticity and the reduced appearance of wrinkles.
[RELATED ARTICLE: Minimalist Natural Hair Care Products & Best Organic Skin Care Products]
Shea Butter for Sunscreen: Natural African Skin Care Remedy
Shea butter is the product of the nuts from shea trees, which are indigenous to the African continent.
Shea butter is everywhere these days, including popular shampoos, conditioners, lotions, and other products designed to deliver moisture.
Shea butter helps to even out our skin tone and can also assist in healing scars.
Shea butter is a great, natural sunscreen. Yes, brown skin needs sunscreen too. Shea butter offers natural protection from ultraviolet rays that can harm African skin.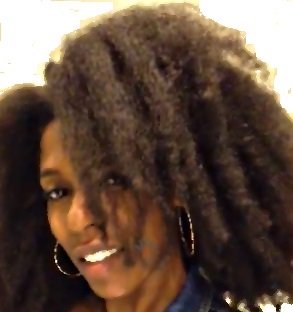 Hey sis, heyyy!
I'm Melissa Lee...
Co-founder of NHP. You'd de wise to...
TAKE DELIVERY of NHP Tutorials in your inbox for FREE!
Get EXPERT HAIR HELP at your fingertips weekly!
Let's keep in touch - sign up quickly by clicking RIGHT HERE...

NHP Wrap Up: Natural African Skin Care Remedies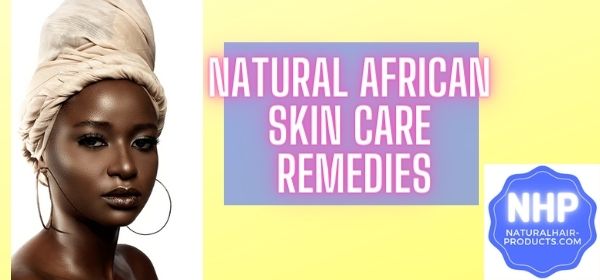 In closing, choosing the proper skin care practices can help to preserve and protect your African skin from harm. Adopting a daily skincare regimen can be life-changing. 
Also, don't forget a skin-healthy diet. One of the things we can do to preserve our beautiful African skin is to eat a healthy diet. Choose a diet that is rich in fruits, vegetables, and lean protein.
This sort of diet can help to protect us against skin conditions that commonly plague our skin, such as eczema.
Keep in mind, not every African skin care remedy will work for your particular grade of skin. Some may cause issues with sensitive skin.
So remember to take the time to find the right blend of ingredients in these natural African skin care remedies that best suits your skin's needs. SEE MORE NHP TUTORIALS HERE: How to keep Black hair from drying out...
Follow Author of Natural African Skin Care Remedies Tutorial...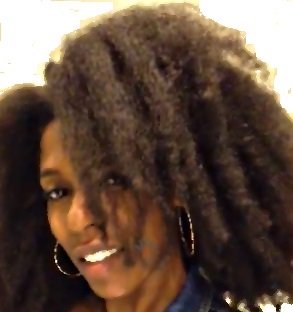 ABOUT THE AUTHOR: Melissa Lee 
Melissa Lee is a Contributing Editor to NHP and a former owner of the BlackhairOMG website. She formed 4C Trichology Growth Services, LLC., a US based hair care consultation service. She has also contributed as a writer and consultant for various hair and beauty websites. Melissa can be followed on Twitter here.

---