NHP is reader-supported. As an Amazon Associate we earn from qualifying purchases.

Is Argan Oil Curly Girl Approved?
Is Argan Oil Curly Girl Approved
If you're wondering is argan oil Curly Girl approved or not, NHP has your answer. The short answer is yes, argan oil CG method approved but be sure that you get the right kind.
Don't worry your gorgeous head off though, because we posted a nice list of curly girl approved oils below that has a great cold-pressed Moroccan argan oil as well as some other choice selections to make your hair shine brighter than a diamond!
OK, so look…
Getting a sense of how to best manage curly hair can be extremely challenging, especially with so many bad products hiding mixed in among amazing products for curly tresses.
On top of that...
Curly hair seems to have a mind of its own at times and can become susceptible to intense levels of frizz at the least opportune time.
For this reason, so many women elect to type 3C-to-4C hair adopt the Curly Girl Method as a strategy for taming their curls and selecting the best products that comply with the curly girl guideline.
What is the Curly Girl Method?
The Curly Girl Method is a practice that women with naturally curly hair use to care for their curls. Designed by Lorraine Massey, author of Curly Girl: The Handbook, this approach encourages women with curly hair to avoid certain products and to use others along with a specific set of styling techniques. 
It encourages curly girls to identify the best blend of ingredients and approaches for applying those solutions that work best for their hair type.
Once she nails the recipe, she is likely to enhance her curl pattern and avoid the problems of brittle tresses, dry hair, and pesky frizz.
The CG Method pushes you to stop using products that contain sulfates after the first wash.

The goal in doing so is to protect you and your hair from harmful chemicals that can damage your scalp and hair. Instead, it promotes the use of milder, sulfate and paraben-free products that cleanse without stripping your hair or triggering nasty rounds of scalp irritation and inflammation.
Also, the CG Method challenges women not to fry their hair using heat via tools such as hair dryers. Air drying is the preferred approach, but a diffuser is a more acceptable option under the CG method if you must use a dryer.
Frequent hair washing is not necessary. Cleansing your hair every ten days and co-washing aligns best with the CG Method philosophy.
Additionally, you want to avoid other practices such as using terry cloth towels, which can damage the cuticle and generate frizz or brushing your hair.
[RELATED NHP ARTICLE: Should You Use After Shower Oil for Hair?]
Can You Use Argan Oil in the Curly Girl Method?
Natural hair oils are a quintessential ingredient in the care of curly hair under the CG Method. They help seal in moisture, fight against bacteria and microbes that might irritate our scalp, combat frizz, and support healthy hair growth.
When following the Curly Girl method, you choose oils that will work best to invigorate your curls and infuse nutrients.
So, is argan oil Curly Girl approved? Yes it is. In fact, many Curly Girl enthusiasts agree that argan oil is in the top five of that list of what some call "moisturizing oils".
Now, any long-time NHP reader likely knows that oils don't actually moisturize or hydrate hair, you need water or water-based products for that.
Still, though…
Proper oils can assist your hair in holding moisture because they have specific properties that enable them to penetrate the hair shaft and infuse nutrients that work in synergy with moisture and keep it from seeping out of your hair too quickly. 
Other oils may not be able to penetrate your hair, but they have properties that allow it to sit atop the hair and seal in moisture from the outside. Pure cold-pressed Moroccan argan oil is Curly Girl approved and a lightweight oil with the best mix of properties that enable it to do both.
Not only is argan oil Curly Girl approved but it contains a wealth of antioxidants, fatty acids, vitamin A, and vitamin E.
Each of these assets allows Argan oil to tame frizz, hydrate your hair, boost vibrancy and manageability. It is a wonderful conditioning agent that penetrates the cuticle and scalp, helping sustain an environment that supports healthy hair growth.
Argan oil can be used as a component of your daily maintenance ritual, you can add it to your favorite hydrating hair conditioner, mix it into your deep conditioner hair mask products or you can use it as a leave-in conditioner on the backend of your shampoo regimen.
To remain compliant with the CG method, ensure that your oil is 100% pure cold-pressed argan oil for best results.
 [RELATED ARTICLE: Is Maui Moisture Curly Girl approved?]

Curly Girl Method Approved Oils
If you're just starting to use the CG Method, or are already using it but still learning, it's important to know which Curly Girl approved oils you can and should be using in your hair.
These are the main curly girl approved oils to use if you follow the Curly Girl Method (A.K.A. The CGM). Give these oil suggestions a try, and don't forget to let us know which Curly Girl approved option you've had the most success with.
[RELATED ARTICLE: Are Olaplex reviews bad for good reason?]
Penetrating Curly Girl Approved Oils (A.K.A. "Moisturizing" Oils)
Not only is argan oil curly girl approved but it's one of the first on our list of penetrating Curly Girl approved oils. Don't get too excited though, the list is alphabetical, LOL! Let's get started…
Almond oil
Apricot oil
Apricot oil
Coconut oil
Olive oil
Sunflower oil
Sealing Curly Girl Approved Oils 
Flaxseed oil (A.K.A. Linseed oil)
Grapeseed oil
Jojoba oil
Melted Cocoa butter
Melted Shea Butter
Sesame oil
Curly Girl Approved Oil Mixtures
Is argan oil Curly Girl approved? And so are these amazing oil blends! Check them out...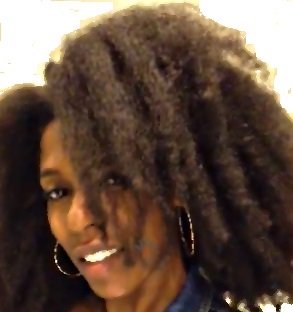 Hey sis, heyyy!
I'm Melissa Lee...
Co-founder of NHP. You'd de wise to...
TAKE DELIVERY of NHP Tutorials in your inbox for FREE!
Get EXPERT HAIR HELP at your fingertips weekly!
Let's keep in touch - sign up quickly by clicking RIGHT HERE...

NHP Wrap Up: Is Argan Oil Curly Girl Approved?
In summary, the answer is yes, argan oil is a great carrier oil that is Curly Girl approved.
Some curly girls see it as essential to their hair care regimen because argan oil can help tame frizz, infuse and seal in moisture and improve the overall manageability of your hair.
Before using argan oil for the first time, you should perform a patch test on your skin to ensure that you are not allergic to this oil.
Reactions are rare, but should they occur, you can experience scalp irritation, inflammation, and potentially hair loss. 
And that precaution isn't limited to argan oil, same goes for jojoba, Mizani 25 Miracle oil or any other Curly Girl approved hair oil.
Follow Author of "Is Argan Oil Curly Girl Approved?" Article...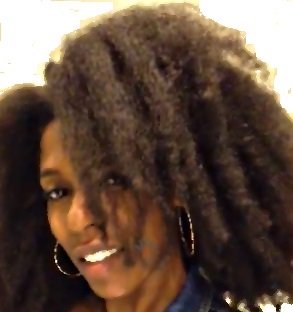 ABOUT THE AUTHOR: Melissa Lee 
Melissa Lee is a Contributing Editor to NHP and a former owner of the BlackhairOMG website. She formed 4C Trichology Growth Services, LLC., a US based hair care consultation service. She has also contributed as a writer and consultant for various hair and beauty websites. Melissa can be followed on Twitter here.

---