NHP is reader-supported. As an Amazon Associate we earn from qualifying purchases.

Best Hair Growth Serum for Black Hair 101
Hair Growth Serum for Black Hair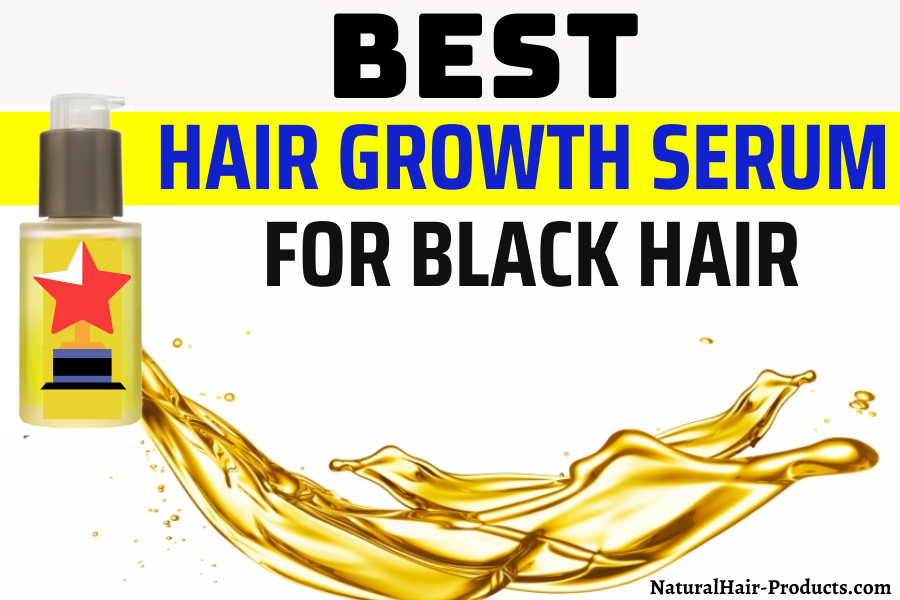 Are you sure you want a hair growth serum for Black hair or do you really want a pure oil? 
See:
I'll admit to you that I absolutely LOVE both, yes, hair growth serums for type 4 hair AND the 100% pure growth oils too. 
The reason why is that these two different types of hair growth products are both healing and nourishing ways to heal your scalp and help you get better length-retention and hair growth.
Here's the catch, though...
...their formulations (and how you apply them) can be very different. Don't worry though sis, because in this article you'll not only discover which are the best hair growth boosting serums for kinky hair, you'll also learn the difference between serums and oils.
Join NHP-HIVE and get sent our info-packed, down-to-earth & sometimes funny NHP hair tutorials by email. SIGN UP HERE...
And even if you're looking for the best hair growth serum for Black hair, don't forget to incorporate the use of the better shampoos and conditioners for Black hair growth into your natural hair growth regimen as well. Products such as biotin shampoos for hair growth work in concert with each other, just make sure to get the best and forget the rest.
With the recent explosion of hair growth products and scalp health improving oils, I have seen a lot of misconceptions about serums and oils that I want you to understand. 
Here's the thing:
Lots of folks think that oils are serums, and many hair growth product lines even claim that their oils "apply like serums". While similar application and feel may be true in certain cases, there are big differences between a hair growth serum for Black hair and a hair growth oil . And Im'ma break it down for you right quick. 
You ready?
Let's do this...
Hair Growth Serums for Black Hair vs. Oils: What Is The Difference?
So, I'm sure you are wondering what exactly classifies a product as a "serum".  Here's your answer...

Serums
A serum, unlike an oil, is often a water-based formula (although it can also be oil-based) that delivers a potent blend of ingredients that will penetrate your scalp and hair strands.

Generally speaking, hair growth serums tend to be lightweight in comparison to hair oils. There are so many hair growth serum options out there, some that focus on the scalp specifically, and some that are targeted towards the hair strands as well as your scalp. No matter what your concern, to be sure, using the right hair growth serum for Black hair in your daily regimen can give you faster, longer-lasting, more powerful results.
Oils
Now, onto oils. And oils are… well, an oil! Many "oils" have extra added ingredients, which is fine (if those ingredients are beneficial, as opposed to additional fillers or fragrances). As I mentioned before, many brands are marketing their oils to be "like serums", and to be honest, there are certain oils that do feel like serums when applied.
However, the oil base does make them naturally heavier than serums, which you need to consider when applying it in relation to your other products.
Since oils are emollients, they can interfere with concentrated ingredients trying to reach the skin. Unlike hair growth serum for Black hair which is much lighter and often water-based, which helps deliver the concentrated hair growth boosting ingredients directly into the scalp much easier.
THE MANE CHOICE Hair Growth Serum

The Mane Choice Multi-Vitamin Scalp Nourishing Growth Oil is a natural oil blend hair growth serum for black hair that stimulates hair growth from the root.



Some see it as a bit pricey for the amount of hair growth serum oil you receive. You can use it on everything from natural hair dreadlocks to relaxed hair and see lots of new growth.

Some reviewers claim that they use it to keep their hair moisturized as well as twist locks periodically. This is a highly-recommended hair growth serum for Black hair that doesn't feel too greasy.

THE MANE CHOICE Hair Growth Serum Ingredients: Glycine Soja (Soybean) Oil, Ricinus Communis (Castor) Seed Oil, Prunus Amygdalus Dulcis (Sweet Almond) Oil, Oryza Sativa (Rice) Bran Extract, Rosmarinus Officinalis (Rosemary) Extract, Helianthus Annuus (Sunflower) Seed Extract, Melaleuca Alternifolia (Tea Tree) Leaf Oil, Tocopheryl Acetate, Simmondsia Chinensis (Jojoba) Seed Oil, Glycerin, Cocos Nucifera (Coconut) Oil, Cholecalciferol (Vitamin D), Ascorbic Acid (Vitamin C), Aloe Barbadensis (Aloe Vera) Leaf Juice, Biotin, Oenothera Biennis (Evening Primrose) Oil, Vitis Vinifera (Grape) Seed Oil, Chamomilla Recutita (Matricaria) Flower Extract, Salvia Officinalis (Sage) Leaf Extract, Silica, Urtica Dioica (Nettle) Extract.




Pureauty Naturals Biotin Hair Growth Serum Advanced Topical Formula

This is one powerful Biotin-infused hair growth serum for Black hair. The secret of this growth serum strength lies in its proprietary formula. By combining biotin, D Panthenol (Pro-Vitamin B5), Pisum Sativum Pea Sprout Extract, and other active hair growth ingredients and nutrients, it provides a follicle-boosting effect that can assist in the retention and growth of natural, healthy-looking hair. You can pump this growth serum directly into hands or apply directly to your scalp for best results.

You can also apply this serum to slightly damp hair after washing or rinsing. Work a quarter-sized amount of product into palms and massage into your scalp, working from root to tip of hair using your fingertips. Sit back and relax as your hair fully absorbs the serum and all the hair growth nutrients that come along with it. This can also be used on eyebrows and folks have reported fast results.




MayBeau Hair Growth Treatment Serum

This is a good choice if you need rapid hair growth products for Black hair. The Maybeau hair growth serum manufacturer guarantees that this product will give fast results within 30 days. You can add this to your hair growth regimen for Black hair to promote increased hair elasticity, strength and it helps quickly because of its oil acceleration formula that boosts hair growth. There are claims that the FDA also approves of the pure natural extracts in MayBeau Hair Growth Treatment Oil for men and women, but we have not found any proof to back these FDA claims.

The hair treatment serum of these products also treats dry and itchy scalp while hair cells are regenerating. This works for all hair types and is also used as a hair growth serum for Black hair.




Shea Moisture Jamaican Black Castor Oil Strengthen & Restore Hair Serum

If you're looking to boost your hair health, this sulfate-free natural hair product for Black hair growth is a great choice. Reviews of this product talk about how their edges & hairline have filled in and thickened up. One lady claims that her edges regrew so much that her husband stopped her and told her how much thicker it's looking. Reviews claim that this hair growth serum for Black hair is great stuff and, when combined with a good nutrient-dense diet and supplemental vitamins, it makes a huge difference that you won't see from hair growth vitamins and diet alone.

SheaMoisture Jamaican Black Castor oil Strengthen & Restore Hair Serum with Shea Butter & Peppermint breathes life into dull, lackluster kinks, curls, and coils. The fast-acting reparative properties of Jamaican Black Castor Oil delicately heal damaged scalp tissues while the moisturizing coconut oil smooths out your curls to keep them tangle-free and manageable.

The peppermint oil invigorates and stimulates your scalp to improve hair health and according to scientific studies, promote hair growth without toxic signs. Apple Cider Vinegar balances Ph levels to maintain healthy scalp and hair strands. This best-selling hair growth serum for Black hair should be used regularly on freshly washed African-American hair to keep it soft, luscious, and growing.




Ultrax Labs Hair Plush - Caffeine Hair Thickening Serum

This hair growth serum for Black hair is one of the more expensive choices. Many rate it highly and say it's worth the cost though. Ultrax Labs Hair Plush Advanced Caffeine Thickening Serum has been designed to bring out the best in your kinky hair.

It's said to help increase the thickness of hair strands for a fuller, thicker-looking head of hair. The breakthrough caffeine formula provides long-lasting, hair-thickening. Use this Leave-in Caffeine, Biotin and Keratin formula to feed your type 4 hair and bring out the best.

This recipe formulation for thicker and fuller hair contains Hydrolyzed keratin.

Hydrolyzed keratin works to revitalize your hair's natural protective layer, reduce breakage and give your hair more elasticity. Studies show that when applied transdermally, hydrolyzed keratin can help extend and stimulate the life cycle of hair follicles and encourage healthy hair. This ingredient has also been shown to reduce hair damage caused by harsh chemicals.

This hair growth serum for Black hair also has topical biotin. Biotin applied topically strengthens the hair follicle and stronger hair will allow each strand to reach the end of the growth cycle. The topical application of biotin helps strengthen the surface of hair strands.




Hair Treatment Serum by Bali Secret - Improved Formula

This enriched hair growth serum for Black hair by BALI SECRET is also used as an intensive hair moisturizer treatment. This serum is infused with health-promoting hair vitamins. It has argan oil, avocado, macadamia nut oils, vitamins A, C, E, and Pro-Vitamin B5. This professional hair growth treatment serum is for all hair types.

Using this hair growth serum is similar to having a hot oil treatment for split ends but much better! After you snip the tab off of the capsule, just squeeze the hair growth solution into your palms and distribute it through your damp hair while avoiding contact with the roots. With shoulder-length hair, a half capsule is plenty enough. It smells good and doesn't make your hair feel tacky and sticky.

These are little serum capsules that you break open and apply to hair. Makes your hair smooth and soft. They're perfect for travel because they're individual one use serum capsules.




Propidren by Hairgenics Hair Growth Serum with DHT Blockers

A highly effective recipe matrix, this hair growth serum for Black hair has a combination of clinically proven hair growth ingredients including Horsetail, Nettle Extract, Fo-TI, Pygeum Bark Powder, and Green Tea Extract. This special formulation helps to regenerate failing hair follicles and regrow Black hair and edges.

For the best results, use for at least 3 months to stop hair loss, thicken natural type 4 hair, and see significant hair growth.

Scientific research on hair loss has shown that a MAJOR factor in hair loss and thinning hair is the production of dihydrotestosterone or DHT. Propidren's revolutionary hair regrowth formula contains clinically proven topical DHT blockers like saw palmetto that helps prevent DHT production and works to synergistically stop hair loss, help regrow hairline edges and thicken hair. Saw Palmetto is clinically proven to help stop hair loss both orally and topically.

This fast-acting hair growth serum for Black hair also has Biotin to help strengthen brittle and breaking hair - Biotin is a vital B Vitamin that produces keratin, increases hair elasticity (minimizing breakage), and wraps your hair in a protective layer to boost fast hair growth in Black hair.




Remilia Keratin Hair Treatment Oil Serum w/ Vitamin B5 & Amino Acids

For breaking, dry, damaged hair of all types - This smoothing blow-dry serum is also a little-known Black hair growth secret that contains silk protein, pro-vitamins, and amino acid complex, making various hair types up to 5X healthier without causing allergies or irritations. Each Hair Oil Capsules moisturizes hair, tames frizziness, and gives you long-lasting growth-boosting nourishment. It promotes healthier, shinier, and thicker hair with vitamins, Argan Oil and keratin. Reviews mention it smells and feels amazing too.





Shea Moisture 100% Virgin Coconut Oil Daily Hydration Finishing Oil Serum

Shea Moisture's 100% Virgin Coconut Oil Daily Hydration Finishing Oil recipe is a fast-absorbing hair growth serum for Black hair.

This silicone-free coconut hair oil treatment combines the potency of a growth serum oil mixture with the lightness of a hair milk. You can use this length-retention serum as a finisher to lock in moisture, which nourishes dry and damaged hair. It also tames unruly flyaways and adds a healthy-looking shine to your hair, giving it that lustrous look you've been searching for. Reviewers love its delicately delightful fragrance.

Simply spray SheaMoisture's 100% Virgin Coconut Oil Daily Hydration hair growth serum for Black hair into the palms of your hands and smooth over dry hair and scalp. Some reviews say that this is one of the best Black hair care products for moisturizing and nourishing hydration.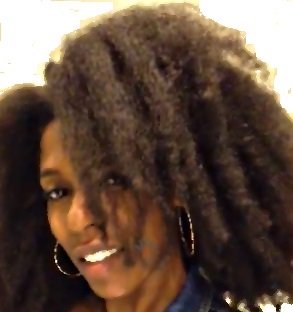 Hey sis, heyyy!
I'm Melissa Lee...
Co-founder of NHP. You'd de wise to...
TAKE DELIVERY of NHP Tutorials in your inbox for FREE!
Get EXPERT HAIR HELP at your fingertips weekly!
Let's keep in touch - sign up quickly by clicking RIGHT HERE...

FAQs About Black Hair Growth Serum
Let's be real for a second...
Ofcourse, you and I both know that beside hair growth serum for Black hair, there are tons of hair products to promote growth in Black hair and that's all well and good.
Still though:
I hope you'll focus on the education you can quickly get here at NHP, that way you'll be able to create your own natural hair growth treatments.
There are so many essential oil recipes for Black hair growth that you can DIY and use to make hair growth serums and kinks hair growth oils at home for less money, "cheaper" is my favorite price! 
Answers: About Black Hair Growth Serum
How can I grow my Black hair in 3 months?
If you're looking to grow Black hair in 3 months you need to focus on your scalp health and nutrient density, inside and out. Even though 3 months is not long, you can still grow hair faster in this amount of time with a consistent routine of scalp massages and focusing on length-retention best practices. The very things I teach you here at NHP.
How long does it take to grow hair 12 inches?
If we accept the science that says the average rate of hair growth is ½ inch per month, it will take two years to grow hair 12 inches long with great length retention. Growing 12" of hair this fast is very doable, but protecting your ends and scalp is how you keep your growth.
There are some pure hair growth oil products (such as Kinks hair growth oil) that we talk about on our hair growth oil page, check it out if you prefer pure oils over hair growth serums for Black hair. They both can deliver great growth results when properly used in your hair growth regimen.  
Conclusion: Hair Growth Serum for Black Hair
I hope you enjoyed my guide about finding the best hair growth serum for Black hair..
Now I'd like to hear from you:
Have you ever used a hair growth serum for kinky natural hair?
If so, what do you think about the product? Did it work or nah?
Let me know by leaving a comment below right now.
And check out more hair growth articles with info just as valuable as this hair growth serum for Black hair page.
Enjoyed This Hair Growth Serum for Black Hair Article?  Follow The NHP Author...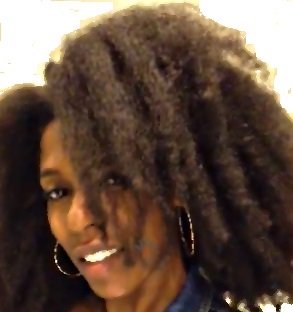 ABOUT THE AUTHOR: Melissa Lee 
Melissa Lee is a Contributing Editor to NHP and a former owner of the BlackhairOMG website. She formed 4C Trichology Growth Services, LLC., a US based hair care consultation service. She has also contributed as a writer and consultant for various hair and beauty websites. Melissa can be followed on Twitter here.
Tell Us What You Know About Hair Growth Serums for Black Hair!
Do you have something to say about Hair Growth Serums for Black Hair?

Share it with the world!

---