NHP is reader-supported. As an Amazon Associate we earn from qualifying purchases.

"Matrimony Matters" w/ Lee Torrey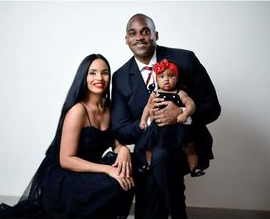 By Lee Torrey 
Opinion Columnist - Creator of the "MATRIMONY MATTERS" Series. 
Fellas... Are you tired of failed relationships? 
Ladies... Are you sick of being the bridesmaid and never the bride?
Or...
Are you married and tired of drowning in a "struggle marriage"?
Whose fault is it? What can you do to find more happiness?
Well, we're gonna talk about ALL OF THAT and much more.
Welcome to the "MATRIMONY MATTERS" Content Hub.
Here, you'll be able to find links to the most popular articles and videos by NHP's own Lee Torrey.
If you want love & relationship advice for MEN - click here.
If you want love & relationship help for WOMEN - click here.
Also, please remember to sign up for email updates on my newest videos and articles. 
It's good stuff that will actually help your chances of finding relationship happiness and security. I promise.
Matrimony Matters for MEN
Matrimony Matters for WOMEN
To learn more about Lee from NHP, go to my ABOUT ME PAGE.
Most of what you'll learn about Lee Torrey will be revealed in his articles and videos, but his about page is a good cliff-notes version.
So, give it a look...

---