NHP is reader-supported. As an Amazon Associate we earn from qualifying purchases.

About Lee Torrey From NHP
-
Opinion Columnist
Whassup y'all, I'm Lee Torrey -
So look, our family business is in the biz of publishing online content for the natural hair community... And that's cool, it pays the bills.
Yet, all of a sudden I decided I wanted my voice to be heard, and I'm trying to talk about more than hair.
Why?
Well, here's the problem...
While promoting our various businesses on "The Twitterz", I've noticed that within our community (and many others) there's a relationship & happiness crippling lack of appreciation for each other as men and women.
There's also a lack of importance put on marriage & united families.

Because of how I was brought up, I've always seen life and people in a different light than the masses.
I grew up on the west side of Detroit in the 80's & 90's, raised by a hard-working and loving Black father & mother.
I'll go deeper into many of my life experiences in these articles that I am writing, briefly though...
...I've traveled to various countries since my early 20s, back then I hauled steel on a big-rig 22-wheeler semi truck for over a decade, I earned a real estate license after the 2008 recession hit (that I never really used), I've been a full-time entrepreneur since 2010 and I'm an avid cryptocurrency investor.
Among many qualities, I got my grind and thirst for learning and earning my way from my dad, I got my sense of humor and laugh from my mom.
My dad died on my parent's 30th anniversary, TOGETHER, they held their marriage and our family together until his death.
My father's legacy lives on... 
My parents taught me manners, love of God, knowledge of self, the importance of family structure and I feel like I've always been mentally ahead of the game because of the family structure that I was blessed to learn from and be nurtured by.
Now...
As a happily married man of nearly a decade & father of 2 beautiful children- I see and feel the difference that having MY OWN united family has made on my life after living through my 20's and early 30's as a single man.
So, I realized that even though our ladies of NHP like Melissa Lee and our other writers are the experts at writing about hair on this natural hair website...
...I have my own value to add to this community, even though I can't help you with hair growth advice, or new braidstyle ideas like the rest of our team can.
So, I decided to break my silence about MATRIMONY MATTERS in a series of opinion piece Op-Eds, here on our family-owned website.
Among other topics, I will discuss:
How to be marriage-worthy man
How to be marriage-worthy woman
Why women should never accept a cheating man
The importance of being a loyal husband
The importance of wifely submission
Why so many women will be forever single
Why so many men aren't worth a good woman's time
Why so many women only receive lust instead of love
And more...
I hope it makes some folks consider another side of the romantic relationship discussion, as I discuss MATRIMONY MATTERS with you.
- Lee Torrey A.K.A Lee from NHP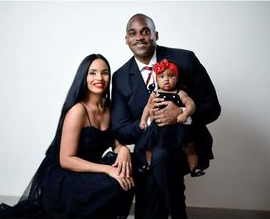 By Lee Torrey 
Opinion Columnist - Creator of the "MATRIMONY MATTERS" Series. 

---