NHP is reader-supported. As an Amazon Associate we earn from qualifying purchases.

Hot Oil Treatment Overnight

[DIY Hair Health & Growth Method]
Hot Oil Treatment Overnight
Are you wondering if you can leave in your hot oil treatment overnight? Answer is yes, if you want to, you can leave the hot oil treatments for as long as overnight for optimum results or as little as 30 minutes. (Click HERE to see a list of the benefits)
This NHP hair health tutorial will show you how to get the softest, healthiest hair with these luxurious DIY oil infusions that give your hair the nutrients and protection it needs for faster growth, while looking and feeling AMAZING! 
It's great for 4C hair, and every other hair type. So scroll on down and get the goods on using hair growth oils as overnight treatments…
Overnight Hot Oil Treatment Benefits For Hair Growth & More
DIY hot oil treatments are very beneficial, easy to do and can be applied in 2 ways. The first method is as an overnight pre-poo treatment – it's done by saturating the oil on dry hair and leaving it on overnight.
This hair care method will give you softer, moisturized hair – however, you'll notice that applying the hot oil treatment on clean hair will get you better results.
There are many benefits of a hot oil treatment overnight that can be great for all different hair types. Some of the main overnight hot oil treatment benefits are:
Moisturizes Brittle & Dry Hair Overnight - Thick, curly hair is prone to dryness, and no one wants brittle and dry hair in any season! So, moisturizing is a MUST. It's best to do an overnight hot oil hair treatment every week or every two weeks, depending on your preference. Overnight hot oil treatments will help deposit oil and nutrients back into your hair and prevent the dryness that can contribute to breakage. Adding an DIY overnight hot oil treatment to your weekly routine can also help repair damaged hair.


Strengthens & Adds Shine To Your Hair - After practicing overnight hot oil treatments, over time you will start seeing healthy changes in your hair. Your hair will look and feel healthier, and you will notice more shine flashing from your vibrant tresses.


Helps With Dry Scalp & Dandruff - Many naturalistas who've struggled with dry scalp and dandruff have wisely turned to the holy grail hot oil treatment overnight. Doing an overnight hot oil treatment before your favorite shampoo can help prevent dandruff. You can try adding invigorating peppermint oil to your DIY hot oil recipe mixture. Peppermint essential oil is perfect for helping heal dry scalp and dandruff because it has anti-inflammatory and antiseptic properties. Peppermint oil also helps to soothe itchy scalp and keep dandruff at bay, as well as absorb excess oils on the scalp while promoting hair growth. Each hair strand will become stronger and shinier after each overnight hot oil hair treatment.


Prevent Split Ends & Frizz - Do you feel like your hair is not growing? Hot oil treatments overnight not only help prevent frizz without weighing your hair down, they also help to seal the ends of your hair, which in turn prevents split ends. This leads to further length-retention as a result of doing hot oil treatments overnight.


Increase Blood Circulation to Your Scalp - There is nothing like a good scalp massage, and with overnight hot oil treatments, you are going the extra mile to help stimulate blood flow to your scalp. A principle part of performing a DIY hot oil treatment overnight is massaging the oil into your scalp after applying it to your clean hair. This important part of your overnight hot oil treatment  helps to invigorate growth and help increase blood circulation.
How Do I Do An Overnight Hair Oil Treatment?
Want to know how to do a hot oil treatment overnight?⁠ You'd usually use overnight hot oil treatments as a prepoo (before a shampoo)⁠.⁠
For this type of DIY hair treatment, you need a store-bought hot oil treatment product like Alberto Vo5 Hot Oil Intense Conditioning Treatment Or your own homemade recipe. 
Next thing to do is place your bottled hot oil treatment in warm water for 5 min. Before applying, always test a drop or two of the hair oil on the back of your hand to make sure it's not too hot before applying. 
After that you should part your hair into 4 sections or more. In each section, part your hair so that your scalp is exposed, then apply and thoroughly massage the overnight oil treatment in.
Finally, apply the treatment oil to your ends and shaft of the hair. Cover your hair with a cap and leave the hot oil treatment overnight. In the morning, rinse out and continue with your wash day.
A good hot oil treatment overnight helps to seal in moisture and leaves your hair feeling very soft.⁠
Join NHP-HIVE and get sent our info-packed, down-to-earth & sometimes funny NHP hair tutorials by email. SIGN UP HERE...
Follow 7 these steps to give overnight hair oiling treatment a try:
Part your hair into at least 4 sections.
Apply oil treatment directly onto your scalp and massage with fingertips using a circular motion.
Apply the oil left on your palms to your hair to your ends.
Apply more if you feel there wasn't enough coverage.
Cover with a towel or shower cap and leave on overnight.
The next day, shampoo hair while dry. Rinse thoroughly.
Condition with a premium hair conditioner as normal.
FAQ: Can you leave a hot oil treatment in overnight?
The answer is yes, absolutely. You can simply let the hot oil treatment remain in your hair overnight. Yes, you can sleep on it. Doing a hot oil treatment overnight yields greater benefits as compared to a day hot oil treatment. The difference with the overnight hot oil treatment is that it will sit on your hair and scalp for a longer time which increases the penetrative effects of the treatment.

FAQ: Are overnight hot oil treatments good for 4C hair?
The answer is yes. Doing a hot oil treatment overnight is great for 4C natural hair because the nutrient-filled oil helps prevent your shampoo from drying 4C hair out and protects your scalp. A  hot oil treatment overnight also keeps your 4C hair soft and moisturized throughout your wash day process.
[POPULAR ARTICLE: Can I Use Aloe Vera Gel On My Hair Everyday?]
FAQ: How often should you use hot oil treatment on hair?
Wondering how often to use an overnight hot oil treatment? The answer for normal hair is up to 1-3 times a week and a little as once every 3 weeks. For oily hair, once a month will be more than enough. Frequent hot oil treatments relieve stress and prevent many hair problems, making it undoubtedly beneficial to your mane.
If you suffer from extreme dryness it may be beneficial to use hot oil head massage on a daily basis for dry scalp & hair until the dryness is under control. 
FAQ: Which oils are best for overnight hot oil hair treatments?
Coconut oil is considered one of the best oils to use in overnight hot oil treatments as it prevents protein loss in the hair shaft and works as a coolant. Other great oils for scalp massage and overnight treatments are avocado, rosemary and JBCO, which are all safe for almost every hair type.
For your DIY hot oil treatment, we recommend that you use a blend of penetrating and moisturizing oils.
A great DIY scalp and hair oil recipe can feature a mixture of oils like argan, olive, peppermint and jojoba oil which bind to the hair and make it feel soft, moisturized, and silky.
If you would like to create your own oil blend, be sure to mix in the powerful oils below. You can also add a  nutrition boost by adding in nettle leaf extract and/or horsetail extract.
Coconut Oil: Reduces protein loss and helps to strengthen the hair. 
Olive Oil: Contains oleic acid, palmitic acid, and squalene to soften, smooth, and preserve moisture. 
Jojoba Oil: Mimics our scalp's natural oil and helps to reduce dandruff. Moisturizes without weighing hair down.
Rosehip Seed Oil: Promotes Hair Growth. As it is non-greasy and lightweight, Rosehip Oil is readily absorbed into the scalp, thus nourishing and moisturizing your scalp from deep within.
Avocado Oil: Reduces breakage and provides incredible slip. Rich in biotin, vitamin B5, and vitamin E.
Sweet Almond Oil: Jam-packed with omega-3 fatty acids and vitamin E. Nourishes hair, making it feel smoother and softer. 
Argan Oil: Rich in antioxidants, essential fatty acids, and Vitamin E which help to increase hair elasticity and restore shine.
Rosemary Oil: Stimulates hair growth, strengthens circulation and helps reduce dry scalp and dandruff.
Castor Oil: Castor oil benefits those who experience dandruff, a common scalp condition characterized by dry, flaky skin on the head.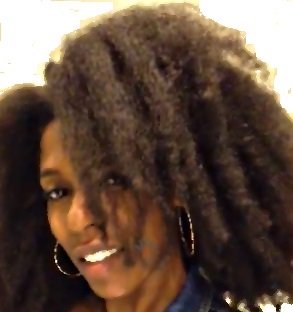 Hey sis, heyyy! I'm Melissa Lee, co-founder of NHP. 
I have a little-known 7-paged eBook for NHP subscribers only: JOIN 19,500+ Black Women in THE "NHP-HIVE" & GET YOUR GUIDE Titled: 
"15 Exotic Hair Growth Remedies From Around The Globe!" Girrrl, get IN on this!
NHP Wrap Up: A DIY Hot Oil Treatment Overnight REALLY WORKS!
Now that you know that you should try a DIY hot oil treatment overnight, will you? This is a holy grail natural hair care method that has helped countless women grow hair and increase hair health.
If you don't want to mix up your own recipe, you can still benefit from the technique by grabbing a ready-made hot oil treatment for overnight use like CHI Luxury Black Seed Intense Repair Hot Oil Treatment.
And get your hair ON POINT as it should and can be! Quickly and easily!
Missed Something? Jump Back Up The Overnight Hot Oil Treatment Tutorial! Return To:

Follow Author of Hot Oil Treatment Overnight Article...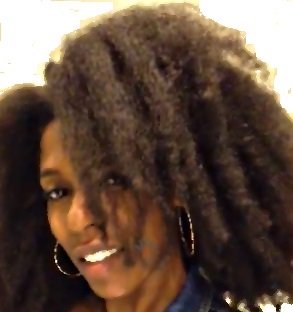 ABOUT THE AUTHOR: Melissa Lee 
Melissa Lee is a Contributing Editor to NHP and a former owner of the BlackhairOMG website. She formed 4C Trichology Growth Services, LLC., a US based hair care consultation service. She has also contributed as a writer and consultant for various hair and beauty websites. Melissa can be followed on Twitter here.

---