NHP is reader-supported. As an Amazon Associate we earn from qualifying purchases.

Hair Transplant for Black Females [Reviews & Cost]
Hair Transplant for Black Females
If a hair transplant for Black females would make you look and feel better, would you get one?
Look:
Hair loss is not exclusive to any one ethnic group, and certainly people of African and Caribbean ethnicity will also have hair issues with slowed or stopped hair loss battles.
Occasionally, this is due to a genetically high hairline; other times, it is due to the hairline or other regions like the crown of the scalp thinning or receding due to heredity or traction.
Additionally, there is a higher prevalence of specific forms of "scarring" alopecias, which must be properly identified and treated medically prior to any possible hair restoration.
[RELATED ARTICLE: Is derma roller safe for hair?]
Are Hair Transplants For Black Females Risky Or Safe?
Although hair transplant surgery is quite safe when conducted by a specialist, there are always some minor surgical risks to consider.
Seldomly, adverse responses to anesthesia, hemorrhage, undesirable scarring, or inadequate hair follicle development might occur; nevertheless, these are extremely uncommon complications in the hands of a skilled physician.
Due to the way African-American and Caribbean patients' hair grows, there is a slight risk of ingrown hairs or folliculitis, which are easily treated if they develop.
A history of keloid scarring does not appear to be a risk factor for hair transplantation issues.
Another important factor in determining the safety of hair transplants for African-American women is the type of hair transplant.
[RELATED ARTICLE: Can hair loss due to hormonal imbalance be reversed...]
Two Types Of Hair Transplant For Black Females

The occurrence of a scar following hair transplantation is closely related to the technique used.
Follicular Unit Extraction (FUE) is the most recent and recommended form of hair restoration since it leaves no visible scarring in comparison to Follicular Unit Transfer (FUT), which creates a linear scar in the rear of the scalp.
The absence of visible scarring and considerably decreased downtime are the major benefits of FUE hair transplant for Black females.
What Is A Fue Hair Transplant For Black Females?
Follicular Unit Extraction (FUE) is a minimally invasive procedure for hair transplantation in which individual follicular unit grafts are extracted from the donor area of the scalp and transplanted to the recipient (thinning or balding) area.
The grafts are removed utilizing the industry's best graft technique, which has several advantages over FUT or "strip method harvesting."
There is no linear scar and no need for sutures. As a result, patients experience little to no limitations following hair transplant surgery and are able to pick shorter hairstyles.
A FUE hair transplant for Black females uses better efficiency and improved precision and produces totally natural-looking results.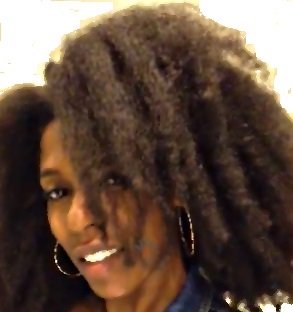 Hey sis, heyyy!
I'm Melissa Lee...
Co-founder of NHP. You'd de wise to...
TAKE DELIVERY of NHP Tutorials in your inbox for FREE!
Get EXPERT HAIR HELP at your fingertips weekly!
Let's keep in touch - sign up quickly by clicking RIGHT HERE...

What Is A Fut Hair Transplant For Black Women?



Follicular Unit Transplantation (FUT), also referred to as the "strip method," is a conventional hair transplant technique in which follicular units (1–4 hairs) are harvested from a donor location (the back or sides of the scalp) and implanted into bald or balding regions of the scalp.
The FUT procedure, on the other hand, does this by cutting a strip of scalp tissue from the donor region.
Using microscopic dissection, this donor strip is then split into individual follicular units and the grafts are prepared for implantation into the recipient region of the scalp.
In comparison to FUE, a FUT hair transplant for Black females might leave an unattractive linear scar, which may prevent shorter haircuts.
Sutures or staples are also required to seal the donor site in this form of hair transplant.
As a result, prolonged downtime and a period of restricted activity are to be expected.

What Is The Benefit Of Fue VS. Fut In Hair Transplants For Black Females?



Follicular Unit Extraction (FUE) is the most often used hair transplant procedure for black females because it gives the most natural results, has the shortest recovery period, and leaves no scars.
FUE is a technique for removing, or "harvesting," individual follicular units from the scalp.
This type of donor harvesting separates FUE from Follicular Unit Transplantation (FUT), which requires the removal of a single strip of scalp in order to dissect hair follicles from the donor region.
Historically, a linear scar following FUT hair transplantation was a concern for Black women.
This is no longer necessary using the FUE (follicular unit extraction) technique.
Instead than removing a strip of tissue, individual follicles are removed, leaving small dot scars that are generally undetectable.
If a patient has an older linear donor site scar, it can be treated by scar repair, hair transplantation, or SMP or scalp micropigmentation.
How A Natural Hair Transplant Consultation Goes [According To Reviews]
A consultation with a skilled hair transplant surgeon is the initial step toward hair restoration with hair transplants for Black women.

Whether you are a man or female experiencing hair loss, a hair transplant doctor who has been thoroughly verified and evaluated can assist you.
During your initial consultation, you will meet your surgeon and determine if hair transplantation is the best choice for restoring thicker hair and/or a more youthful hairline.
Your visit will begin with a discussion of your current hair loss and the hair restoration goals you aim to accomplish with a hair transplant for Black females.
Following that, your doctor will check your scalp and medical history to ascertain the exact reason of your hair loss.
The reason of your hair loss must be determined in order for your procedure to be successful and for your safety throughout treatment to be safe.
Certain hair loss conditions, such as scarring alopecia (a condition that requires additional medical treatment), may be more prevalent in African American and African descent patients, indicating that hair transplantation for Black females is not the safest or most effective method of hair restoration.
Conduct due diligence on any physician you want to see. Verify that your surgeon is an exceptional hair loss diagnostician and that you can rely on their medical judgment to manage your therapy solutions correctly.
Additionally, it's critical that your surgeon has experience performing corrective hair transplants; if you've had a previous hair transplant performed by another surgeon and are dissatisfied with the results, they may be able to perform a secondary transplant to achieve a more natural-looking outcome.
Some individuals prefer to travel in order to locate the best hair transplant surgeon for Black females.
Many of the finest and most experienced hair transplant surgeons for Black women are located in Atlanta, Miami, Dallas, and Los Angeles.
Join NHP-HIVE and get sent our info-packed, down-to-earth & sometimes funny NHP hair tutorials by email. SIGN UP HERE...
Black Hair Transplant Cost: [FUE Hair Transplant]
FUE hair transplantation sessions generally cost between $4,000 and $15,000. The cost varies significantly depending on the amount of hair being transplanted and the skill of the surgeon.
Your personal consultation will determine the anticipated cost of your hair restoration surgery and/or hair transplant process.
Your price will be determined by the precise procedures and specifics included in your surgery plan and will include the surgeon's charge, anesthesia fees, and all pre- and post-operative appointments.
When you receive your quotation, you should take appropriate steps to discuss payment options, financing, and scheduling, as well as to obtain answers to any further questions you may have.
To make hair restoration treatments more accessible to as many patients as possible, many hair transplant surgeons accept payment by all major credit cards as well as third-party lenders CareCredit®, Alphaeon Credit, and Blispay.
These lenders provide qualified borrowers inexpensive loans for a hair transplant for Black females with various repayment options.
Hair Transplant for Black Females - Before & After Photos
The Wrap Up: Hair Transplant For Black Females
Many African-Americans who are experiencing hair loss believe they are not suitable candidates for hair transplant due to the unique features of their hair.
This is a long-standing myth. 
Actually, the curly nature of black hair offers a surgical advantage for African American hair transplant patients: the "curl" gives the illusion of greater density, requiring fewer hair grafts to produce noticeable results in hair transplants for Black females.

Follow Editor of Hair Transplants for Black Women Reviews Article...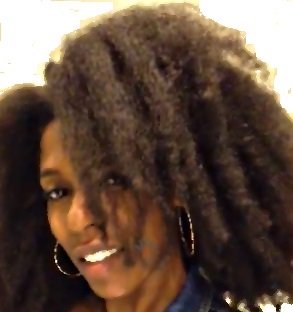 ABOUT THE AUTHOR: Melissa Lee 
Melissa Lee is a Contributing Editor to NHP and a former owner of the BlackhairOMG website. She formed 4C Trichology Growth Services, LLC., a US based hair care consultation service. She has also contributed as a writer and consultant for various hair and beauty websites. Melissa can be followed on Twitter here.

---