NHP is reader-supported. As an Amazon Associate we earn from qualifying purchases.

Hair Pudding vs Gel for Curly Natural
[Feat. Fro Butter's Puddin' Cup]
Today, you're gonna learn hair pudding vs gel differences and I'll even show you one of the best curl puddings for curly natural hair on the market... It's from the highly-rated and best-selling FroButter brand.
Plus:
At the end of this tutorial you'll even see reviews and photos of this curl pudding's moisturizing, curl-defining results.
Back to clearing up the confusion of hair gels versus hair puddings, though.
Chances are you've been a bit confused at least once in your life about the best products to enhance curls. We've all been there sis!
It's important that you know the difference, because if not, how would you ever determine the best curly hair products? So we're gonna focus on two big curly hair stylers today: hair pudding and gel. 
Both curly hair products are pretty common these days, so how do you know what each one will do and the differences between the two?
Well, let's find out right now...
Hair Pudding vs Gel [Learn What Hair Pudding is Used For]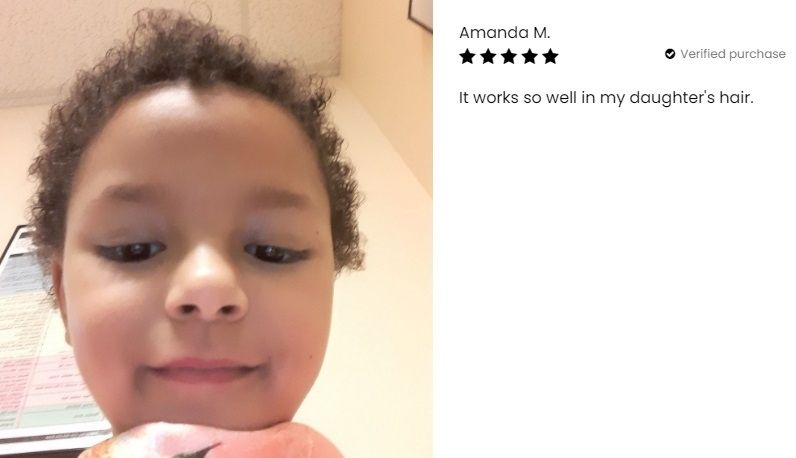 One major difference you'll find when comparing hair pudding vs gel is the "crispy-crunchy" effect. While gels are known to make your hair feel hard and crunchy, the best hair pudding curl creams will never give you a crispy-noodle look or feel. 
Hair puddings, in general, are meant to be moisturizing, smoothing and defining, and are a bit more tailored for curly hair than straight hair. 
Premium-brand hair puddings like FroButter's "Puddin' Cup" curl cream allow your hair to be moisturized from the inside out and won't leave you with flakes or frizz. This is a great hair product for toddlers with dry hair.
Hair puddings generally don't provide quite as much hold as gels tend to, so if you have very loose s-waves that slide out by the end of the day, you might consider layering a bit of both for definition, bounce, and hold. 
When deciding on the best curly hair pudding, you want to avoid certain ingredients. Just like gels, not all hair puddings are created equal, so you will want to skim over the ingredient list before purchasing.
One of the best things to keep in mind when deciding to use hair pudding vs gel is that hair pudding curl creams are more closely related to leave-in conditioners than gels, but they still offer styling benefits in addition to the moisturizing properties.
One other difference between hair puddings and hair gels is that even the most moisturizing gels probably won't provide as much moisture as a hair pudding curling cream will. Most gels are clear or translucent, and hair puddings are whitish-colored and—well, creamy. 'Nuff said.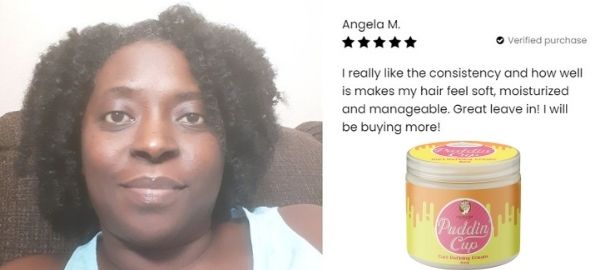 Hair Pudding vs Gel [How Gel Benefits Natural Curly Hair]
I know we gave a ton of props to premium hair puddings and curl creams. That doesn't mean that gels automatically lose the hair pudding vs gel battle. Different doesn't always mean better or worse, just different.
Gels simply serve a different function from hair puddings, in general, hair gels have the main function of holding and setting your hair, and that goes for straight hair, curly hair, kinky natural hair and everything in between. 
While all hair gels have the same basic purpose, they're not all created equal. You probably know this if you've ever picked up the 99-cent special at the drugstore or dollar store. Either you may get crispy hair that looks like it is still wet (think early-90s permed look) or those ugly flakes that fall on your shoulders and make folks think you have dandruff flying through the atmosphere.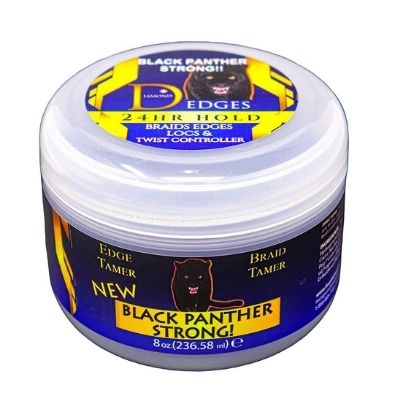 The best hair gels have their place too!
Just lookin'........triflin', lol. 
See, those inexpensive (ok, cheap) hair gels contain lots of drying ingredients like alcohol, I mean, let's keep it a 100…there's a reason cheap gels are cheap. Right? Right. When it comes to ingredients in hair gel, like everything else, you get what you pay for.
If you choose a hair gel with high-quality ingredients though, you definitely benefit from a decently moisturizing hair gel, I'm definitely not saying that all gels are bad for natural curly hair in general. Many curly girls swear by hair gel as the best product to define curls. 
Besides the ingredients, though… There is the extreme crunchiness to worry about with gels. To avoid this, pick hair gel with moisturizing, botanical ingredients and apply the gel to your hair while it's soaking wet, and scrunch out the crunch when it has completely dried.
Don't follow the directions on the bottle that tells you to towel-dry hair first and then apply, doing that is a major cause of that crunchy look and feel that nobody really wants. 
[RELATED ARTICLE: Best Detangling Spray For Long Hair...]
Hair Pudding vs Custard - What's The Difference?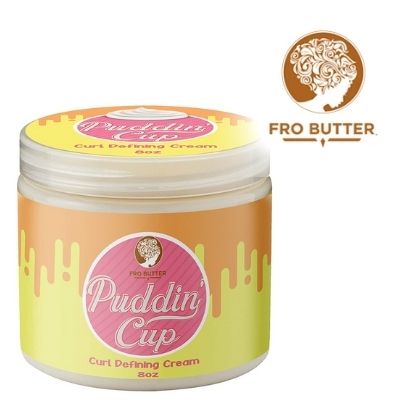 Hair pudding vs gel isn't the only battle on the "I'm tryin' to look cute" battlefield.
We also have hair puddings vs hair custards. 
It may sound like puddings and custards sound belong on the dessert menu, but these two hair treats can be transformative in easing the styling difficulties we sometimes face when dealing with curly hair.
These two styler types have also played a big part in helping natural 4C hair women unleash the true beauty of their 4C goodness and start fully embracing their natural type 4 curl pattern. So, what's the difference between hair puddings vs hair custards?

Easy-peasy! The main difference in hair puddings vs custard are the cream consistencies or texture feel of these different stylers. While both moisturizing styling products tend to be creamy, hair custards may feel a bit thicker in consistency or may mimic gel.
As with most curly hair products, it's a game of trial and error until you find which kinky hair products work best for you. Both hair puddings and custards can be effective for styling and smoothing 4A-4C curly-to-kinky hair types.
Lastly…
Hair custard usually has a lighter hold and more humectants than hair pudding, and more of a gelatin type texture. Hair pudding is similar but many are infused with more conditioner-type ingredients.
Also, keep in mind that many curly hair product brands are VERY inconsistent about product names, so it does vary.
And as we mentioned earlier in the hair pudding vs gel discussion, gel has a less bouncy texture, usually fewer humectants, and depending on the formula can have a much stronger hold than both hair pudding and hair custards.
Join NHP-HIVE and get sent our info-packed, down-to-earth & sometimes funny NHP hair tutorials by email. SIGN UP HERE...
How to Use Hair Pudding for Natural & Curly Hair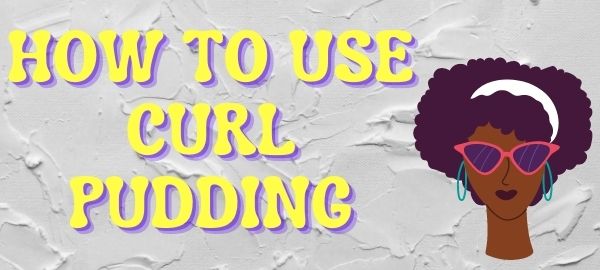 When we think about "what is hair pudding used for?", we'll find some clues for how to best use it.
The main thing we want is proper moisturization and definition that makes your curls and kinks "POP". Because of that, I recommend that you apply hair pudding to fully-hydrated or even wet hair for maximum curl definition.
Premium hair puddings like FroButter's "Puddin' Cup" can be used as a Leave-in conditioner or a rinse out conditioner that acts as the ultimate frizz fighter and moisturizer for wavy, curly, tight curly or transitioner's hair. 
This curl defining hair cream leaves your curls super soft and uber-shiny without any oily buildup.
Pudding Cup leaves hair smelling amazing while it coats your natural hair curls and locks in an extra layer of moisture protection. Formulated with Coconut Oil and Aloe for its moisturizing properties Puddin' Cup is a must have in your natural curly hair regimen.
This hair pudding is a great addition to any hair care routine designed for: Wavy, curly, tight-curly, color-treated hair and transitioning to natural hair. This hair pudding is ideal for twist out hairstyles, braid outs, wash-N-go, loose Afros and much more!
PRO TIP: Avoid applying curling cream near the roots of your hair, especially if you have trouble with your hair getting weighed down. For a balanced moisture/volume/hold look, try applying a curl cream to most of your hair and a lightweight gel (or a spray gel) to your roots!

Fro Butter Hair Puddin' [Hair Pudding Reviews]
Now that you've learned the differences in the hair pudding vs gel battle, I want to get some amazing hair pudding reviews to you. Because if you're gonna grab some hair puddin, it might as well be one of the best on the market!
We just discussed premium ingredients in our hair pudding vs gel comparison earlier in this tutorial. Well, this hair pudding is a 5-star example of ALL-NATURAL high-quality ingredients.
Fro Butter's "Puddin' Cup" curl defining hair cream is uniquely blended with nourishing organic certified Shea Nut butter, Jojoba, Sunflower and Olive oils.
All while being thoroughly enriched with moisturising Aloe Vera and conditioning Sugar Beet Betaine. This moisturizing ingredient-matrix makes this curl-defining hair cream a heavenly light and velvety texture.
In addition, this hair pudding is suitable for all hair types, it can serve as a rinse out conditioner for normal-to-oily hair types, you can partially rinse out for normal-to-dry hair types, or use as a super-moisturizing and curl-defining leave-in.
Take a look at some reviews for Fro Butter's "Puddin' Cup" curl defining cream for wavy hair and I hope you enjoyed this hair pudding vs gel tutorial. NHP is here to lead you to the best curly hair products available online or in-store.

Follow Author of Hair Pudding vs Gel Article...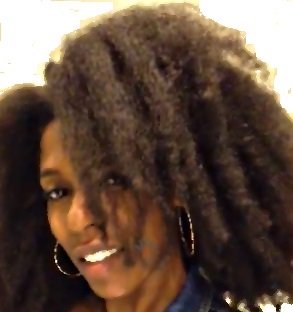 ABOUT THE AUTHOR: Melissa Lee 
Melissa Lee is a Contributing Editor to NHP and a former owner of the BlackhairOMG website. She formed 4C Trichology Growth Services, LLC., a US based hair care consultation service. She has also contributed as a writer and consultant for various hair and beauty websites. Melissa can be followed on Twitter here.

---