NHP is reader-supported. As an Amazon Associate we earn from qualifying purchases.

5 Best Hair Products for Toddlers With Dry Hair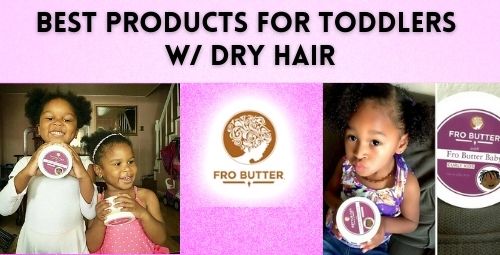 Choosing the best hair products for toddlers with dry hair isn't always easy.  When it comes to your own precious child, the choice is that much harder!  
I'm going to help you today though, so don't worry! You'll find everything you need, the best natural hair toddler hair butters for hair health and growth, plus some ever-important hair care knowledge.
It's no secret that product selection can be made easier by knowing your toddler's unique hair type, texture and porosity as different natural hair products react uniquely on different hair types. 
I'll break this info down very clearly for you.  With that being said, there are some amazing Black-owned product lines for little ones that have gotten rave reviews from all types of naturalistas. I'll show you!
5 Best Hair Products For Toddlers With Dry Hair Quick List:
We're going to get into more depth about these top-notch Black child hair care products, here are the items we will be discussing. Many are from the Fro Butter brand that makes some amazing all-natural and organic baby hair products…
Now that you've seen our list of baby hair products for curly hair, let's talk details and tips that you can use!
When & How To Use Natural Hair Products for Black Babies
If your toddler has dry hair problems, there are some important kinky-curly hair care regimen tips that you need to keep consistent with.
Regular moisturizing, plenty of protective styles and regular deep conditioning will be your saving grace and are your keys to stopping dryness. And you'll notice that once you get the chronic dryness under control, your toddler should begin retaining hair length as it naturally grows in. 
When to Start:
You should begin applying coconut oil, or your preferred natural hair oil, to your infant's hair and scalp daily.
Babies under the age of 12 months old are too young for regular shampoo and hair care products, so start with a tiny dab of oil that you comb or brush through. This will keep their growing hair moisturized and get them used to a daily hair care routine.
In your baby's first year, use their infant-safe body wash to shampoo once every week or two. If their hair is thick or grows more than an inch in their first 12 months, you can wet their comb or brush or spray with a water bottle to make combing through and styling easier.
Around the age 18 months to 2 years old is when you can begin incorporating some deep conditioning treatments into your child's natural hair care routine. In fact, for babies with very curly-to-kinky hair, deep conditioning one of the most important steps.

It should be common sense that the drier your little one's hair is, the harder it will be for you to manage. Having well-conditioned, well-hydrated hair will mean more softness, shininess, and elasticity.
The reason why your toddler's hair seems chronically dry may simply be because his or her hair isn't sufficiently hydrated. A good deep conditioning session may be in order, and prepare yourself to continue administering these on a consistent basis.
The next, and probably most important, question to figure out the answer to is what type and kind of conditioner to use. There's no "one size fits all" approach to conditioners for children.
If you don't have the time, energy, or patience to make your own, a general rule of thumb would be to find a conditioner that's water-based (the first or second ingredient is water) and that has a lot of slip.
That's why this organic Black soap shampoo made our list of the best hair products for toddlers with dry hair, it's super gentle and water is the 2nd ingredient listed.
Best Hair Moisturizer for Black Toddlers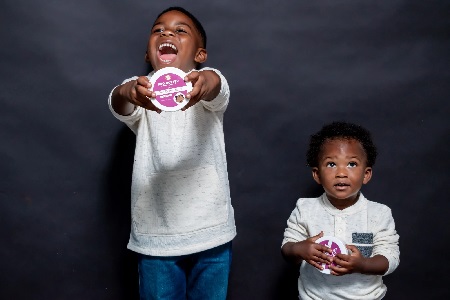 Best Hair Products for Toddlers With Dry Hair...
The best hair moisturizers for Black toddlers will have all-natural organic ingredients and be extremely gentle on hair.
Fro Butter has you covered with both a gentle leave-in curl pudding conditioner and their famous Fro Butter Baby hair butter for kids.
Both hair products for toddlers with dry hair are made to give you and your child soft hair, never crunchy, and make daily combing easy. Just make sure you are using a wide tooth comb or brush designed for natural hair.
Fro Butter's Black child hair care products are also formulated to minimize product build-up, so that you can stick to your shampoo schedule.
The Curl Puddin' can be used as a leave in or rinse out daily conditioner, and it organic gentle ingredients are suitable for kids.
For daily use, apply the Curl Puddin' leave-in conditioner to wet or dry hair. This help will retain moisture and make it easier to smooth, brush, comb, and style your toddler's hair.
A daily leave-in conditioner is particularly important if your toddler's hair is already dry or damaged as it will help repair and protect.
As your child's hair grows longer, stronger and thicker you may need to section their hair to condition and comb, particularly when it's dry.
Fro Butter's curly kids styling products are highly-reviewed and fairly priced.
This Black-owned natural hair company's styling products help to define curls, tame flyaways, minimize frizz, and hold your child's hairstyles in place.
Fro Butter is a top recommendation because of the ingredient quality, it's important to be very selective when choosing natural hair styling products for toddlers with dry hair, picking only the safest and most beneficial stylers, moisturizers, shampoos and conditioners.
Many general hair products that aren't designed for kids will likely be too harsh for natural kinks and curls, which can strip moisture and increase the risk for hair breakage.
Hair products for toddlers with dry hair are important because dry hair is extremely prone to breakage and tangling so it is important to establish a regular natural hair care routine from a young age.
Moisturizing your toddler's hair and scalp with the right organic baby hair products will also encourage new growth.
[RELATED ARTICLE: Hair Pudding versus Gel]
FAQs About Hair Products For Toddlers With Dry Hair
There are many commonly asked questions when we start talking about natural hair products for toddlers with dry hair, let's answer a few right now...
Question: What can I use on my toddlers dry hair?
Answer: You can use moisturizing hair butters on your toddler's dry hair. Another option for dry toddler hair is a light natural oil such as coconut, almond or olive oil and apply a small amount to the scalp to keep it moisturized.
Don't add too much oil to your toddler's hair as it can cause product buildup and weigh hair down.

Question: How can I hydrate my toddlers hair?
Answer: You can spritz your toddler's dry hair with soft water daily. The best hydration comes in the form of water, you can then seal the hydration in with a good hair butter or leave-in conditioner with moisture protecting oils.

Question: Is Jamaican black castor oil good for babies hair?
Answer: Yes, Jamaican black castor oil is a wonderful product for baby hair care, it's safe and natural. Not only is it safe it is safe to use on your child's hair, it encourages hair and scalp health along with increased growth.
You can use JBCO in oil form for your baby's hair and a hair butter infused with good, high-quality Jamaican black castor oil.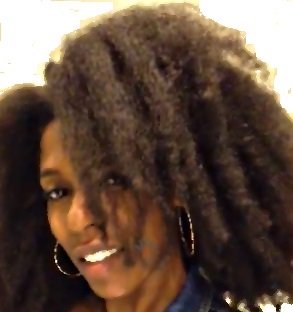 Hey sis, heyyy!
I'm Melissa Lee...
Co-founder of NHP. You'd de wise to...
TAKE DELIVERY of NHP Tutorials in your inbox for FREE!
Get EXPERT HAIR HELP at your fingertips weekly!
Let's keep in touch - sign up quickly by clicking RIGHT HERE...

Eliminate Reasons Why Your Toddler May Have Dry Hair
Even the best natural hair products for black babies and toddlers can't outdo a poor hair care regimen. Knowing how to maintain a proper shampoo schedule will eliminate many dryness related issues.
In addition to selecting a gentle curly hair shampoo, you have to figure out how often to shampoo your toddler's hair. Shampooing too frequently, even with all-natural hair shampoo, can strip and dry hair your toddler's hair.
Here's a quick guide for how often to shampoo your toddler's tresses so you aren't wasting your time applying hair products for toddlers with dry hair.
Shampoo 4A to 4C hair every other week
Shampoo 3A to 3C hair every 7 to 10 days
You may need to shampoo less when it's cold out
You may need to shampoo more when weather is hot and humid
Always shampoo when your child's scalp is sweaty, oily, or itchy
Always shampoo when there is product build-up, after swimming in salt water or chlorine, or if your kid's hair is dirty after playing
If you must shampoo your toddler's hair more than once per week you can alternate co-washing with a hydrating conditioner instead of shampoo to cleanse their hair and scalp without stripping the moisture.
If you are shampooing more frequently because your child's hair is itchy or oily, just focus the shampooing and massaging on their scalp, don't spread the shampoo through to the hair ends.
Even if you are just shampooing their scalp, you will still need to apply a conditioner and follow up with one of the best hair moisturizers for black toddlers that I told you about earlier in this hair products for toddlers with dry hair tutorial.
Follow Author of Hair Products for Toddlers With Dry Hair Tutorial...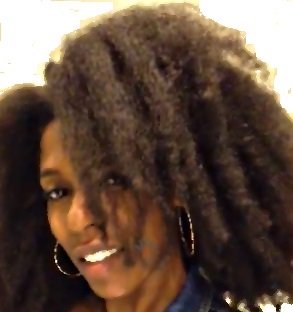 ABOUT THE AUTHOR: Melissa Lee 
Melissa Lee is a Contributing Editor to NHP and a former owner of the BlackhairOMG website. She formed 4C Trichology Growth Services, LLC., a US based hair care consultation service. She has also contributed as a writer and consultant for various hair and beauty websites. Melissa can be followed on Twitter here.
Hair Products for Toddlers With Dry Hair

---