NHP is reader-supported. As an Amazon Associate we earn from qualifying purchases.

Best Detangling Spray For Long Hair
Best Detangling Spray for Long Hair
Do you want the best detangling spray for long hair? Do you have braids and want to add moisture to your hair? Need help with detangling? Well…
You're in for a treat, a detangling Fruit Cocktail hair treat from Gorgeous strands that is perfect for when time comes to refresh your hair style and we even have a dope 10% OFF discount code for you posted below.... 
If you want to know which leave-in detanglers are the best it helps to understand what makes these types of curly hair products so helpful. Let's talk about it…
Why Finding The Best Detangling Spray For Long Hair Is Important…
To some folks, leave-in conditioners may not seem as important as using a great shampoo cleansing foam or a premium conditioner, but great leave-in sprays actually serve many purposes: to nourish and moisturize your hair, prevent breakage and split ends, soften your hair, tame frizz, and aid in spray detangling long hair. 
Many leave-in conditioners have hydrating organic ingredients or water as one of their first ingredients: these make the best detangling sprays for long hair and are great for replenishing dry hair with moisture infusion.
The focus of these types of leave-ins is more about sealing in moisture while ensuring easier detangling and smoothness. These curly hair leave-in products are important because they can also aid in prevention of damage/breakage, and strength.
For many natural hair honeys, leave-in conditioners are definitely a staple in the hair care regimen. Spritzing a good leave-in spray on curly hairstyles instantly makes curls look and feel more moisturized and defined than they do immediately after washing your hair.
One of the best detangling sprays for long hair is this Fruit Cocktail Detangling Spray from Gorgeous Strands.
This product alone defines curls and gives your natural hair immense shine. You can follow up with a cream (like The Dream Cream also from Gorgeous Strands) and then style.
You Can Use Fruit Cocktail Detangling Spray As a Premium Braid Spray!
Braid sprays are one of those things you should always keep on hand when you're rocking the braided look, and although you can always make your own, it's so much easier to buy one than to DIY.
...And to be honest, many Black-owned product companies make better products than our thrown together DIY mixes.
Soooo…. What are the benefits of using the best detangling spray for long hair as a braid spray?
Well, giving your braids a quick spritz with this premium leave-in spray adds a healthy sheen, and leaves a delightful and lasting scent.
Plus, it improves more than just the look of your hair. By adding moisture and conditioning organic extracts, this spray dramatically improves your hair's condition, which reduces the risks of breaking when you are ready to unbraid.
This spray also soothes any scalp discomfort or itchiness caused by dryness, while easing braid tightness and protecting your hair from the damaging effects of traffic fumes, and pollution.
[RELATED ARTICLE: Hair Pudding VS Gel...]
Use special discount code NHP10OFF for 10% OFF of your ENTIRE ORDER at GorgeousStrands.shop
Ingredients List For The Best Detangling Spray For Long Hair
Because of the BOMB ingredient matrix within this best detangling spray for long hair option, this SPRAY leave in is the perfect alternative to those who do not use cream leave ins!  
Are your ends a little thirsty? A couple of spritzes of the fruit cocktail will quench their thirst. These ingredients are the reason why…
Fruit Cocktail Detangling Spray Ingredients:
Organic Aloe Leaf Juice infused with Organic Cranberry Extract, Apple Fruit Distillate, Strawberry Distillate, Sour Cherry Fruit Distillate, Coconut Fruit Juice, Organic Green Tea Extract, Behentrimonium Methosulfate, Cetearyl Alcohol, Honey, Cetrimonium Chloride, Lauric Acid, Phenoxyethanol, Benzoic Acid, Dehydroacetic Acid, Citric Acid, Pro-Vitamin B5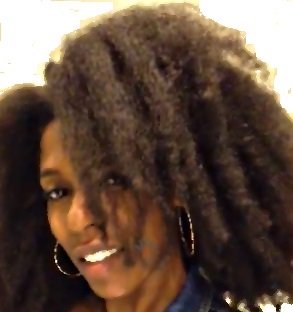 Hey sis, heyyy! I'm Melissa Lee, co-founder of NHP. 
I have a little-known 7-paged eBook for NHP subscribers only: JOIN 19,500+ Black Women in THE "NHP-HIVE" & GET YOUR GUIDE Titled: 
"15 Exotic Hair Growth Remedies From Around The Globe!" Girrrl, get IN on this!
Best Partner Products for The Best Detangling Sprays For Long Hair
Now that you know about the  best detangling spray for long hair from Gorgeous Strands, let me show you some great companion hair products from this Black-owned business.
#1 Mango Butter Curling Jellie:
For example, if you're looking for curl definition that provides hold then their Mango Butter Curling Jellie is a good choice. It's a curl defining jellie that has the consistency somewhere in between a curl defining gel and cream.
This curl definer is the best of both worlds and is best used for those with type 4 hair! And listen…. If you add the Creme de la Curls moisturizer to this product you'll have the perfect pair!
The star ingredient in the Mango Butter Curling Jellie product is mango butter! Did you know that mango butter works well at helping to define dense and tighter curled hair?!
Mango butter is also an excellent source of health-boosting nutrients and moisture for your curls! Don't worry, you can also use this to gel back that puff or get the baby hairs (or adult edges) right! The hold on this hair jellie is strong! Works on women, men and is gentle enough for children!
#2 Creme De La Curls Natural Hair Moisturizer
The Creme De La Curls Natural Hair Moisturizer from gorgeous strands also works in perfect tandem with the best detangling spray for long hair that Gorgeous Strands has to offer.
It's ingredient list features Mango, Shea and Monoi Butters! 
Did you know that Monoi butter is great for decreasing frizz and laying hair cuticles flat to achieve the ultimate shine! Here are some more benefits of Creme De La Curls Natural Hair Moisturizer:
Great slip for detangling.
Provides supreme moisture for your curls.
Smells delicious! Almost like cake or tropical fruit depending on who you ask!
Has natural and organic ingredients.
Is vegan-friendly.
Great for the whole family! 
PRO TIP: Creme de la Curls moisturizer/leave in cream is best for those with normal and high porosity hair! If you have low porosity hair our Soft As Clouds will be more suitable for your strands!
Conclusion: Best Detangling Spray For Long Hair
Finding the best detangling spray for long hair, especially for long natural Black hair isn't always easy and we know that. So, I'm so happy that you're here and have stumbled upon a Black hair care jewel that many in the mainstream don't yet know about.
These specially-made formulas are often overlooked because the major brands flood the market with advertisements and get all of the attention while giving you less quality for your money.
Brands like Gorgeous Strands truly bring you high-quality hand-crafted gems that are worth their weight in gold!
Head on over to Gorgeous Strands and use the special NHP discount that they've provided. They make so much more than the best detangling spray for long hair, discover it all right HERE.
Use special discount code NHP10OFF for 10% OFF of your ENTIRE ORDER at GorgeousStrands.shop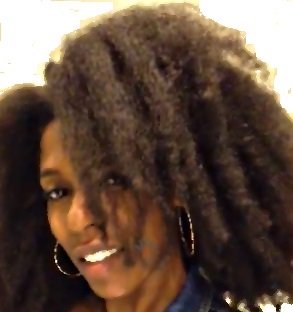 ABOUT THE AUTHOR: Melissa Lee 
Melissa Lee is a Contributing Editor to NHP and a former owner of the BlackhairOMG website. She formed 4C Trichology Growth Services, LLC., a US based hair care consultation service. She has also contributed as a writer and consultant for various hair and beauty websites. Melissa can be followed on Twitter here.

---