NHP is reader-supported. As an Amazon Associate we earn from qualifying purchases.

10 Best Curl Defining Creams for Wavy Hair Enhancing
Curl Defining Cream for Wavy Hair
Are you looking for the best curl defining cream for wavy hair? If you have wavy hair, you already know how the type 2 natural wave pattern can easily fall and have your hair looking flat and straightened out.
So, you have to boost the curl of your waves with the best products.
A curl cream is another name for a styling cream that helps define your curls by adding moisture and light hold.
If you've got type 2 curls, which is a wavy curl pattern, a heavy curl cream designed for tight coils may not be best for you as it could weigh down your waves.
That's why choosing a frizz-reducing, lightweight curl cream formulated for wavy hair is your best product choice.
The best curl enhancers for wavy hair can help to define and hold your natural wave pattern or even make your tresses "POP" and look curlier!
This NHP MEGA-Tutorial lists all the best curl enhancers that do the job well on wavy hair types that can't afford to be weighed down.
[RELATED: Why does my hair smell like a perm when wet?]
Curl Defining Cream For Wavy Hair: Why Type 2 Hair Needs It
Type 2 hair benefits most from the best curl enhancing products that help give wavy hair more definition.
After your next shampoo session, take note if your hair has a slight curve or S shape when it dries, that would be considered wavy. 
Wavy hair is classed as type 2, curly hair type 3, kinky-coily hair type 4 and straight hair type 1.
Wavy hair is separated again into 3 different categories which are classed as 2a, 2b and 2c type hair, all with differing wave patterns.
Type 2a hair has very loose and wide waves which start midway down the length of the strands. Type 2a wavy hair can almost appear straight because the waves aren't very defined.
Type 2b hair has more defined waves and doesn't fall as flat as 2a hair. The S pattern is easier to see in 2b wavy than with 2a wavy hair, yet, 2b wavy hair can be more prone to frizz than 2a.
Type 2c wavy hair is the most frizzy of this hair class and most resilient to styling of all the wavy hair types. The wave pattern is more defined and S-shape is clear to see.
The hair type chart below shows examples of the different types of type 2 wavy hair patterns.
One of the biggest difficulties for wavy hair is waves falling flat and appearing straight, undefined or limp. Types 2b and 2c wavy hair are also prone to flyaway strands and excess frizz in humid weather.
A good curl defining cream for wavy hair can enhance your wavy look and solve these problems, helping your hair retain its natural S shape while looking smooth and feeling frizz-free.
So, let's quickly discuss a battle in the best curl defining cream for wavy hair competition that confuses many…
Moroccanoil Curl Defining

Cream

Vs

Moroccanoil Intense

Curl Enhancer 

Cream

 For Wavy Hair
Even great curl creams can be a bad match for certain hair types.
Many wavy hair women have made the mistake of buying Moroccanoil Intense Curl Cream instead of Moroccanoil Curl Defining Cream for wavy hair enhancement and definition.
HERE'S THE PROBLEM:
Although Moroccanoil Intense Curl Cream is a rich leave-in conditioner that nourishes curls, adds shine and fights frizz without leaving behind a sticky residue.
It's heavier than wavier hair needs or can handle. It's a better curl defining cream for curly-to-kinky hair. Great for maintaining 3a-through-4a curl shape and promotes soft texture with natural hold.
Again though, Moroccanoil Intense Curl Cream is not lightweight enough for wavy type 2, some say it's downright heavy.
THE BETTER MOROCCANOIL WAVY HAIR ENHANCER IS:
Moroccanoil Curl Defining Cream is not just the best curl defining cream for wavy hair among this brand, this curl defining wonder also placed at #1 on our overall list below.
It's perfect for type 2a-2c wavy because it separates and defines waves, helping further define and enhance the curls while nourishing hair. This wave enhancer replaces the need for multiple curl products.
So let's see the whole list and help you find the best curl enhancing products for wavy hair on the market!
LIST: Best Curl Defining Creams For Wavy Hair Enhancement
REMEMBER: Your hair porosity and length can also determine which of these best curl enhancing products for wavy hair actually works best to make your waves POP!
So read the ingredients and see which you think will match your enhancement needs best…

Moroccanoil Curl Defining Cream For Wavy Hair
As mentioned earlier, Moroccanoil Curl Defining Cream is a perfect curl defining cream for wavy hair or loosely curly hair.
This wave enhancer separates and defines waves and curls while moisturizing and nourishing your locks. This enhanced formula is loaded with antioxidants, essential fatty acids, vitamin E, and Moroccan Argan oil to increase your wave's sheen and elasticity.
This curl defining cream is best designed to enhance the look of type 2 hair that has that signature S shape, as well as loose waves.
It increases movement and bounce as well as reduces frizz leaving wavy hair silky smooth and gorgeous.
This is the best curl defining cream for wavy hair according to countless customer reviews and is one of the most popular products in the Moroccanoil Curl Collection.
The wave enhancer cream is scented with the heavenly Moroccanoil fragrance which is a blend sweet floral notes and hints of spicy amber.
To use this wavy hair curl definer correctly: apply a generous amount to damp, clean hair and rake through before allowing the hair to air dry.
Key ingredients: Premium Moroccan Argan Oil
Best Defining Curl Enhancer for Fine Wavy Hair
DevaCurl Wave Maker Lightweight Moisturizing Definer
In the past, there's been some controversy about DevaCurl products - but they're making a comeback. 
DevaCurl Wave Maker Lightweight Moisturizing Definer enhances the curl-level in wavy hair giving you gorgeous results.
This lightweight cream with a hydra-definition blend provides fine curls with shape and up to 48-hour frizz control.
Because it's so light on hair, it's a great choice as the best curl defining cream for fine wavy hair. It leave fine hair feeling non-flaking, non-stiff & non-crunchy
This new formula was co-developed by a dermatologist, backed by science & stylist approved.
The scent is a crisp, uplifting juicy bright breezy scent that starts with notes of pomegranate, raspberry and salty melon, followed by waterlily & gardenia and finishes with sandalwood, cotton candy and musk.
This best curl defining cream for fine wavy hair winner encourages curl clumping, improves manageability and combability & minimizes flyaways. It's also gluten-free, cruelty-free & vegan.
DevaCurl Wave Maker Is Formulated Without Any:
SLS/SLES sulfates
Silicones
Parabens
A little goes a long way! You only need a very small amount of product to achieve results, so the tube will last quite a while! 
Key Ingredient: Linseed Oil
Another Good Curl Defining Cream For Fine Wavy Hair
Shea Moisture Coconut And Hibiscus Curl Enhancing Smoothie



Just in case some of y'all don't wanna fool with DevaCurl anymore after all of the drama, we have Shea Moisture Coconut and Hibiscus Curl Enhancing Smoothie as a strong alternative for best curl defining cream for fine wavy hair.
This wave enhancer contains silk protein and neem oil to reduce frizz and define waves. It also has penetrating coconut oil to restore moisture to the hair and leave your wavy hair shiny and smooth.
You can apply this curl enhancing cream product to both dry and damp hair to help shape wavy hair and enhance its natural texture. This Shea Moisture product won't make your hair look curlier, but it helps to create definition in your hair's fine natural wave pattern.
This is a wavy girl all-star product!
Fine wavy hair loves this stuff because it doesn't leave any greasy residue or weigh wavy hair down at all. It's lightweight and the enhancement treatment leaves wavy hair feeling soft and looking healthy.
If you have very fine wavy hair this would be a good choice since not at all heavy and won't leave fine hair flat and lifeless. It may not be the best if your hair has protein overload though, since it has silk proteins.
Key Ingredients: Silk protein, Neem oil, Coconut oil
Best Curl Defining Cream For Damaged Wavy Hair
Moroccan Gold Series Curl Defining Cream
The Moroccan Gold Series Curl Cream is great for damaged wavy hair, it contains Moroccan Argan oil and keratin to help rebuild your waves infuses wavy locks with moisture.
This is one of the best products for defining your wave pattern without any sticky residue.
This curl defining cream is designed to enhance your waves while being gentle on brittle or damaged hair.
The keratin in this enhancing formula smooths the hair cuticles of high porosity wavy hair and repairs any frayed strands leaving wavy hair looking full and glossy.
It's also excellent at making wavy hair less frizzy and easier to style.
Key Ingredients: Keratin, Argan Oil
Moroccan Gold Series Curl Cream rebuilds curls from the roots to the ends, minimizes frizz, seals & enhances.
Energizes & shapes beautiful, touchable curls & waves. Replenishes moisture & repels frizz.
The invigorating formula of this styling cream for wavy hair creates beautifully defined waves & curls.
This curl defining cream keeps curls intact and defined without sticky or stiff residue.
Enhancing cream w/ pure Moroccan argan oil. 
Best Curl Enhancer Foam For Dry Wavy Hair
Catwalk By Tigi Curls Rock Amplifier Wavy Hair Foam Cream
The Catwalk Curls Rock Amplifier is a good styling cream for defining and enhancing waves in dry hair. It leaves the hair moisturized, hydrated and conditioned while at the same time reducing frizz.
The lightweight enhancing formula binds moisture to wavy hair without weighing it down. It contains pro vitamin B5 to create volume and enhance curl definition and control, as well as jojoba oil which is rich in antioxidants and vitamin E.
Since this cream is so good at moisturising the hair you can apply it to dry ends or to hair that has become frizzy due to humidity. This is one of the best products for adding moisture to natural waves.
Key ingredients: Jojoba oil, Pro Vitamin B5
Wave enhancer foam product truly define waves & curls.
Wavy hair styling cream protects curly hair from humidity & frizz.
Holds the curl in wavy hair while feeling lightweight, gives long-lasting definition & control.
Creates texture and shine while hydrating and conditioning wavy patterned tresses.
Catwalk by Tigi Curls Rock Amplifier is great for enhancing foam for wavy hair.
Best Curl Defining Cream For Enhancing 2C Wavy Hair
Cantu Shea Butter Curl Activator Defining Cream
The Cantu Shea Butter Curl Activator Cream is a curly girl favorite that wavy hair 2c sisters might love. Why 2c wavy hair? Because 2c waves are more weight-resistant than 2b & 2a. This curl defining cream formula is better suited to thicker hair types since it's a bit heavy for thin or very fine hair.
It's a very effective wave enhancer that reduces frizzy hair and gives hold to your natural wave pattern. 
This wavy hair definition-booster contains natural ingredients such as shea butter, soybean oil, olive oil, aloe vera juice, and avocado oil to deeply hydrate and moisturize wavy-to-curly locks. It's excellent at defining curls in wavy hair and has a light hold.
This curl defining styling cream would suit different curl types, but I wouldn't use this on very loose waves. 
Key ingredients: Shea butter, Olive Oil, Soybean Oil
Activates curls revealing frizz-free, bouncy waves.
Delivers volume and shine.
Great for a quick, wavy wash-n-go style.
Formulated without harsh wave-damaging ingredients.
Activates your wave pattern with a light hold.
Best Curl Defining Jelly For Enhancing Wavy Hair
Umberto Giannini Curl Enhancing Scrunching Jelly
This Umberto Giannini Curl Jelly Scrunching product reduces frizz, adds shine, and gives wavy hair definition.
It comes out as a lightweight gel and somewhat watery compared to other wavy hair gels, yet, it still does a great job of enhancing wavy hair, making curls POP and reducing flyaway strands.
The wave defining product is available as a duo along with the Curl Activating Mousse. The mousse is a great addition if you want to enhance the "curl tightness" in your wavy hair.
You'll need to finger twirl your hair to shape it into spirals but the mousse helps your waves to hold the shape.
Ingredients: Glycerin, Xanthan gum, Vegan Ingredients. Formulated Without Silicones.
Scrunch Drying Jelly - Banish frizz, adds shiny sheen and definition to your waves and curls: has medium hold.
Curl Activating Mousse - A vegan foam for your waves & curls: Light, bright, bouncy mousse to coat waves best.
For All Types of Curls - Ideal for those with wavy, curly and coily hair textures; 100% vegan.
Vegan & Cruelty Free.
Fudge Pro Defining Curl Enhancing Styling Spray
Best Curl Defining Enhancer For Unruly Wavy Hair



The Fudge Professional Curl Enhancing Styling Spray is a mist that enhances and defines wavy hair without leaving your strands too sticky, weighed-down, crispy or crunchy.
It's great for fine or thin wavy hair that's undefined and helps to tame frizz and flyaways in loose waves.
The formula wavy hair curl defining cream uses weather-shield technology to protect your waves from humidity until your next shampooing.
It also makes your wavy hair more manageable and increases volume, and enhances shine.
If you have undefined wavy hair with loose curls or you have unruly hair that has become unmanageable, this curl spray achieves the best results.
I loved how reviewers reported extremely sleek results, and wavy hair that was defined and easier to style. I learned that it can also be used for detangling knots.
Weather-shield technology delivers all-day frizz control and humidity resistance to protect wave patterns.
Boasts an anti-frizz wave enhancing mist.
Weightless curl enhancement to revolutionize the look and feel of your wavy hair, adding definition.
Non-sticky curl enhancing spray for wavy hair, not heavy, no crispy or crunchy waves or curls.
Best Curl Defining Reshape Primer For Wavy Hair
Noughty Haircare Hello Curls Define & Wave Reshape Primer



The Noughty Haircare Hello Curls Define and Reshape Primer is a 97% natural wavy hair helper containing shea butter, avocado oil, wheat protein and sea kelp extract to define and hold the hair's natural curl pattern and enhance waves. Use the product on clean damp hair or in between shampoo washes to liven up your waves.
This lightweight curl defining spray won't leave any sticky trace on your hair and helps to separate and enhance the waves in your hair without the need for mousse or gel. They also have one of the best curl defining creams for wavy hair, especially thin or fine wavy hair since it won't weigh the hair down.
A little of this curl defining enhancer spray for wavy hair goes a long way so one bottle will last you a while. I've noticed that many wavy girls often use sea salt spray, if you have high porosity hair I'd suggest giving this a try instead.
Key Ingredients: Shea Butter, Avocado Oil, Wheat Protein
Boasts carefully-formulated natural ingredient matrix that help to style waves and enhance curls.
Has curl defining control with a good lightweight, medium hold formula. The perfect primer for wavy hair.
Refreshes coils & waves with Noughty's curl optimizing QuinOxy, blended with sea kelp nutrients.
97% natural ingredients in this curl enhancing wavy hair product. Infused with sea botanical nutrients to help hydrate and add shine definition.
Also Vegan-friendly, cruelty-free, silicone-free & sulphate-free with no parabens or petrochemicals.
Curl Defining Lotion Cream For Wavy Hair Enhancement
Aveda Be Curly Curl Enhancer & Definition Cream



The Aveda Be Curly Curl Enhancer for waves helps to intensify the definition of your natural wave or curl pattern and reduce frizz.
It contains wheat protein and aloe which expands on wet hair and retracts on dry hair. This curl defining cream for wavy hair helps to enhance your tresses and make curls POP.
The pleasant scent of this curl definer is composed of a number of essential oils including lemon, bergamot, geranium, and orange.
Aveda also makes some of the best shampoos for dry or damaged hair, and their Be Curly line has prep treatments and deep conditioners are a blessing for wavy and curly girls.
Key ingredients: Wheat Protein, Aloe
Great curl defining cream for high porosity wavy hair.
Smells wonderful while defining waves.
Why The Best Curl Defining Creams For Wavy Hair Are So Popular
The Bible says, when you find the best curl defining cream for wavy hair, you've found a good thing….
OK, so it doesn't really say that. I made that up, but I didn't make up what I'll tell you next, lol.
Curl defining creams are such a popular styling product for curly and wavy hair because the best products give you ultra-hydration and even fight against hair breakage.
Even if your waves are thick, coarse or dry, the best curl defining cream for wavy hair will smooth out the frizz and leave your waves soft, touchable and defined.
I've said before that curl defining creams might not hold up as well in muggy and humid weather like curl defining gels do, yet, they are popular because they won't make your waves crunchy.
FAQs: Should I Apply My Curl Defining Cream To My Wet Or Dry Wavy Hair?
ANSWER: In general, curl defining creams are designed to be applied to wet or damp, freshly-washed hair instead of dry wavy hair. How you dry your hair afterward may also affect how wavy hair curl definer products perform as well.
Always check the instructions on the curl cream bottle and follow those for best results.

NHP Wrap Up: Which Curl Defining Cream For Wavy Hair Should I Get?
Which curl cream for wavy hair should you get? Answer is, the best of the best curl defining cream for wavy hair will be decided by the condition of your hair.
You should get Moroccanoil curl defining cream if your hair doesn't deal well with heavy products.
You could get Aveda Be Curly Curl Enhancer & Definition Cream if your hair is low on protein and highly-porous. 
The key to knowing which curl defining cream for wavy hair you should get is first having a clearing understanding of your hair.
Keep reading NHP and you'll get the curly and wavy hair education you need that will lead you to the best products for YOU!
If you learned from this "best curl defining cream for wavy hair"MEGA-Tutorial, make sure you didn't miss anything in this curly girl article...
Missed Something? Jump Back Up The Tutorial! Go back to:
Follow Author of Curl Defining Creams for Wavy Hair List...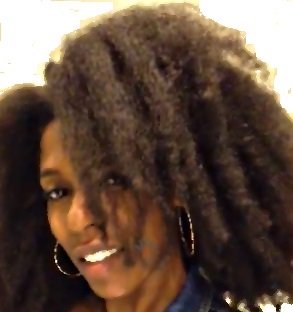 ABOUT THE AUTHOR: Melissa Lee 
Melissa Lee is a Contributing Editor to NHP and a former owner of the BlackhairOMG website. She formed 4C Trichology Growth Services, LLC., a US based hair care consultation service. She has also contributed as a writer and consultant for various hair and beauty websites. Melissa can be followed on Twitter here.

---