NHP is reader-supported. As an Amazon Associate we earn from qualifying purchases.

Black Seed Oil Hair Growth Reviews w/ Fro Butter
Black Seed Oil Hair Growth Reviews
Are you looking for Black seed oil hair growth reviews? We got them for you!
I'm talking about great first-hand reviews of the hair and skin miracle product from the Fro Butter brand, I'll introduce you to their Fro Butter With Black Seed Oil and talk about the black seed oil benefits for hair and skin that folks are so happy about. BTW, we also have emu oil hair growth reviews for you in another tutorial.
Balding edges and hair breakage is a serious problem with many folks, both natural and perm relaxed. 
A frequently asked question is, "What causes hair loss?". Folks suffering with hair loss often wonder whether they are missing out on some of the better, proven hair and scalp healing ingredients. And black seed oil for hair growth is one legendary all-natural ingredient that you may not be in-the-know about. Well honey, that ends TODAY!
You see:
For a natural hair website, you can imagine that the questions we get are plenty, stacked to the dang ceiling, lol…

 "Am I using the best hair growth products, or not frequently enough?" – these are common questions that people have in their minds while they suffer the problem of hair loss.
Studies have shown that men are more likely to suffer from hair loss than women. Still, plenty of women are in need of cutting-edge products like Fro Butter with Black seed oil because getting good growth just feels good and helps you enjoy more super-cute hairstyles.
Fro Butter With Black Seed Oil Hair Growth Reviews
So let's get to the nitty-gritty and get this growth! Fro Butter with Black seed oil is a highly-reviewed hair growth treatment for improving hair density and strength and promoting natural hair growth.
This nutrient-packed hair growth product is infused with black seed oil (a.k.a, Nigella Sativa), which is rich in beta-sitosterol which is a very potent natural DHT blocker, fortunately with no side effects in its natural form.
Fro Butter with black seed oil hair growth reviews often overlook the fact that this all-natural ingredient loaded product also features organic pumpkin seed oil which has also been found to be a hair growth promoting substance according to clinical studies.

So we're gonna take a good look at someFro butter with black seed oil hair growth reviews so that you can decide whether the product is the right one for you and talk about some of the major black seed oil benefits for skin as well. First though, let's look at that all-natural ingredients in Fro Butter with black seed oil for hair growth.
Fro Butter With Black Seed Oil Ingredient List
Organic Shea Butter, Organic Vegetable Glycerin, Organic Pumpkin Seed Oil, Black Seed Oil, Carrot Seed Oil, Organic Virgin Coconut Oil, Lavender Oil and Fragrance.
Black Seed Oil Benefits [DHT Blockers, Hair Growth & Anti-Greying]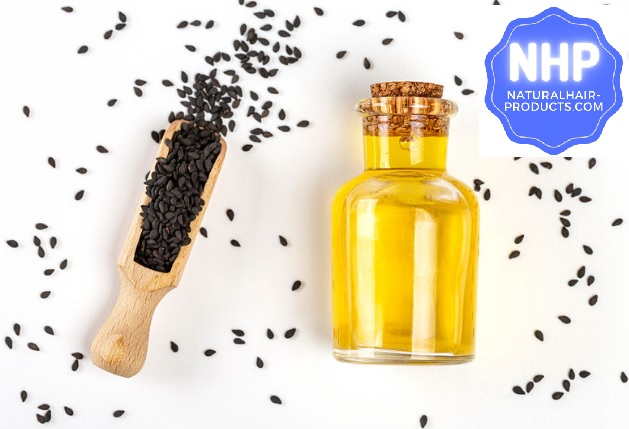 The benefits of black seed oil are innumerable. Black seed oil helps block DHT and hair loss because of the high levels of beta-sitosterol.
Black seed oil hair growth reviews mention that it also promotes faster growth because it is enriched with valuable vitamins and minerals such as nigellone and thymoquinone. Who doesn't love products that proven to promote faster hair growth?
Both of these are antihistamines and are excellent for treating alopecia. Black seed oil prevents premature hair greying and is also known to reverse the effect of greying in many cases.
Black seed oil hair growth reviews mention that this powerful ancient oil is an excellent moisturizer and helps provide ample moisture to dry hair. It moderates the production of sebum in your scalp, which helps normalize moisture levels in your hair.
Black seed oil improves the overall health of the scalp and prevents hair damage. It is excellent in reducing hair fall because of the different types of nutrients, vitamins, and minerals it contains. And that's why Fro Butter infuses black seed oil in their special hair growth butter!
Key Benefits of Fro Butter with Black Seed Oil:
Hydrates Hair & Skin
Boost Scalp Health
Moderate sebum Production
Perfect For:
Dry, Brittle Hair 
Textured Hair
Dry Skin
Use On Wet Or Dry Hair
Chemically Processed Hair 
Pure Black Seed Oil Great For Taking Medicinally Too
As a side note, pure black seed oil is also really healthy to take internally! I actually have a big bottle on my kitchen counter right now(at the moment of writing this article)!
Why?
Because Black seed oil is enriched with antioxidants that help protect our body cells against the potential hazards of free radicals. Antioxidants are essential for our health as they protect us against cardiovascular diseases and other fatal diseases such as cancer. Black seed oil is quite beneficial for reducing inflammation in the body. 
This oil may also assist in the treatment of asthma. Asthma is a chronic disease in which the lining of your airways swells, and the muscles around them constrict and can be fatal.
The black seed oil is enriched with thymoquinone that helps treat asthma by alleviating swelling. It also helps the airway muscles relax. Research shows that 1 gram of black seed oil can significantly improve asthma symptoms when consumed for at least a month.
Some take it internally to reverse hair loss due to hormonal imbalance. Eating black seed oil capsules has also shown tremendous results in fat burning. It boosts our efforts to lose weight.
I'll tell you from personal experience though, the stuff tastes NASTY as all outdoors. I take it for health reasons. I wouldn't advise putting pure black seed oil on your hair if you don't want it to smell bad.
That's one of the reasons I suggest you get a black seed oil infused hair growth products that smells like heaven, Fro Butter with Black seed oil hair growth reviews are always raving about how delicious this Fro Butter smells.
This way you get the hair growth benefits without the typical black seed oil STANK, lol….
Fro Butter Black Seed Oil Hair Growth Review
"Love. Love. LOVE! The Black Seed Oil butter feels amazing on my skin and has a wonderful smell just like the other Fro Butters. I have very dry skin so I am always looking for products that help to retain moisture and keep my skin nice and soft. This is definitely it!
With my other butters and lotions/creams, if I put them on after my shower at night my skin is still a bit dry/ashy in the morning. Same thing with my morning routine. But this butter right here is on another level. I literally stay moisturized ALL day and night. That's unheard of for my skin lol.
I stay soft and smooth and without a bit of ash in sight. A little does go a long way, so one container lasts me quite a while. Even still, I have a nice stock of all the butters going because I never want to run out! BUY IT!"
- Ariyanna S.
Benefits of Using Black Seed Oil For Skin
It's funny, the black seed oil hair growth reviews also mention that Fro Butter with black seed oil is also THE BOMB for helping their dry skin problems! In fact, black seed oil has been used for ages due to its therapeutic effects on unhealthy and dry skin.
There are many diseases that black seed oil is known to quickly cure. I myself have used black seed oil to heal rashes on my skin and it worked like a charm, FACTS.

According to research conducted back in 2013 at a relatively smaller scale, black seed oil does wonders in patients suffering from hand eczema and benefits significantly in reducing the disease's severity. Black seed oil also helps in reducing acne.
This is due to the anti-bacterial (anti-microbial) and anti-inflammatory properties of the oil. In a survey, 58 percent of participants agreed that the black seed oil had shown promising results in treating acne. In contrast, 35 percent of participants asserted that the results were moderate but easily noticeable. Another study conducted in 2012 confirmed that black seed oil also alleviates and cures psoriasis in many cases.
Apart from this, the oil makes your skin soft, shiny, and moisturized. Scientific evidence aside, there is tons of anecdotal proof from cultures who have been using it for centuries, and the general notion is that black seed oil has these skin healing properties and benefits.
Fro Butter Black Seed Oil Hair Growth Review
"I'm soooooooo in love with this black seed oil fro butter. This is something that I will always have on hand from now on. I use it all over. Even on my lips. I had cracked the skin on my bottom lip and for some reason what I  normally use wasn't healing it. So I used the butter.
Man... let...me...tell... you!
My lip started to heal instantly . Within 24hrs it was gone.  Lips were looking succulent . And my skin is looking so radiant.  There needs to be a butter lip balm size made honey !!! And a XL sized butter along with it."
- Ericka
Fro Butter with Black Seed Oil Hair Growth Reviews Agree!
It's clear to see, the Fro Butter with black seed oil hair growth reviews all sing the same song. It's one of the best black seed oil products for hair growth you can buy. You can find it at the Fro Butter website or at Amazon.
It is composed of virgin coconut oil, lavender oil, pumpkin seeds, and other nourishing extracts. It is enriched with shea butter that provides the much-needed moisture and smoothness to the hair. This product is effective in restoring hair quickly and also improves the overall health of the scalp. It is also helpful to treat split ends. 
The best thing about this product is that it does not contain any harmful chemicals such as parabens and sulfates that may potentially damage your scalp and make your hair weak and thin. It smells wonderful, and Fro butter with black seed oil doesn't have cheap filler products like petroleum or mineral oil in it. 
Customer reviews are excellent for this product. A certified user from the United States commented, "This is pretty amazing stuff! This is my second product from Fro butter, and the results are amazing. It makes my hair look natural." 
Another reviewer on Amazon said, "This product has an amazing smell. But, I am still figuring out how to apply it to get the most benefit from it. I received a property sealed package, and the build quality is great."
This product is available in both online and offline stores at a pretty reasonable price. You can buy it from Amazon for $20. It would be best to keep an eye on some good discounts and offers on this product.
Black Seed Oil And Castor Oil For Hair Growth
If you like the idea of using black seed oil and castor oil for hair growth you are a smart cookie and you probably fully understand how to use black seed oil for hair growth!
Because black seed and castor oil benefits are amazing. Fortunately, you can also grab Fro Butter with Jamaican Black Castor Oil (JBCO) and mix use of it with use of Fro Butter with Black seed oil for hair growth benefits.
These two powerful hair growth oils are infused into these beautifully-scented hair butters that will have your hair moisturized, healthier and ready to grow longer and stronger than ever!
Try Black Seed Oil for Hair Growth with Fro Butter
Unfortunately, some women don't pay enough attention to their hair loss problems until their edges are almost completely bald, while others try to cover their hair loss with headwrap, hats or certain types of hairstyles. 
Don't let that be you, when amazing hair growth products by Black-owned companies are just waiting on you to take advantage. All the women and men in these black seed oil hair growth reviews can't be lying, they LOVE THE RESULTS from this stuff!
When hair loss is happening or hair growth is slow as molasses in the winter time, it's time to be proactive. Especially if you have problems like alopecia it's best to start treatment during the onset of the problem, without any delay. 
If you have severe hair loss it is always advisable to see a physician or trichologist, but if you start taking care of your hair and scalp health from the very beginning you can avoid the need of expensive surgeries and medical treatments in most cases.
You can learn how to create your own home remedies, which still takes time, money and know-how or you can grab hair growth products that are proven to work and ready to ship out to your house right now.
If you want to know more about Fro butter products, check out more Fro Butter black seed oil hair growth reviews right HERE.
Follow Editor of Black Seed Oil Hair Growth Reviews...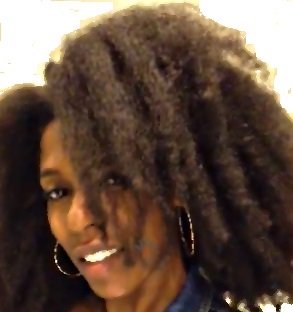 ABOUT THE AUTHOR: Melissa Lee 
Melissa Lee is a Contributing Editor to NHP and a former owner of the BlackhairOMG website. She formed 4C Trichology Growth Services, LLC., a US based hair care consultation service. She has also contributed as a writer and consultant for various hair and beauty websites. Melissa can be followed on Twitter here.

---