NHP is reader-supported. As an Amazon Associate we earn from qualifying purchases.

Is Cantu Good For High Porosity Hair? [THE TRUTH]
Is Cantu Good for High Porosity Hair
Is Cantu good for high porosity hair? Ask me reaaaaal nice and pretty-like and I just might bless you with the best answer on God's green internet… wait… what??? Lol…
OK, enough silliness sis, let's chop it up like Ginsu knives and talk all things Cantu and high porosity in this new NHP hair tutorial.
Cantu's suite of hair products have a positive reputation for delivering exceptional results for both chemically treated hair and natural hair.
The product line has continued to flourish in response to an undoubtedly demanding market in its consumer base of type 3 to type 4C coily hair honeys.
Today's consumer is perhaps the most educated it's ever been about hair type, texture, and curl patterns, thanks in part to the endless streams of resources (like NHP) on the internet.
Hair porosity or your hair's ability to receive and retain moisture is perhaps one of the most critical characteristics of the health of your hair to keep in mind when searching for a quality product that will produce and sustain meaningful results.
If you are someone with high porosity hair, you know that thanks to the highly porous nature of your hair, your hair has a tendency to absorb a large amount of moisture.
Such conditions require hair products that will not damage the hair. Thus if you are using Cantu hair products, there is one question to ask yourself…
Are Cantu hair products good for high porosity hair?
So let's talk about it...
Is Cantu Good For High Porosity Hair?
The answer is yes, especially if you're good at picking the best Cantu products that match your high porosity hair needs then Cantu products are MORE than good.
High porosity hair has specific moisture-retention needs that some Cantu natural hair products match perfectly.
The good news for you is that NHP is giving you a detailed list of the best Cantu products for your porosity type, get them by scrolling and reading. Easy-Breezy!

Best Products for High Porosity Hair - Type 3 to 4C
Before we dive too deeply into the Cantu product lines and their use for high porosity hair, let's take a moment to examine proper hair care practices and which products are best for high porosity hair.
High porosity hair prefers hair care products that can assist in locking in moisture.
These products have a way of helping to strengthen hair strands that might otherwise grow weak and susceptible to hair damage.
Next, high porosity hair relishes those products that have a creamy-rich base.
Think of your most popular deep conditioners, creamy moisturizers, and creamy leave-in conditioners. Heavy oils such as olive, jojoba, avocado, and Jamaican Castor oil are also wonderfully effective in helping you tame this hair.
Ultimately, no matter your hair porosity, you want to avoid products that contain sulfates or products that are likely to rob your hair of moisture or trigger frizz.
[RELATED ARTICLE: Peppermint oil for low porosity hair...]
About Cantu Hair Products
The Cantu product line offers a fantastic array of hair and skincare products. These products are designed for textured hair for both children, men, and women. Some Cantu products are great for low porosity and some are better for high porosity.
Cantu also has an accessory line of products designed to support varying textures of hair (it's a favorite among 4C hair beauties), including a natural hair care line.
With so many options to choose from, is there anything in the collection for high porosity hair?

Join NHP-HIVE and get sent our info-packed, down-to-earth & sometimes funny NHP hair tutorials by email. SIGN UP HERE...
Good Cantu Products for High Porosity Hair
The Cantu line contains a variety of hair products for high porosity hair. Here are just a few to get you started in building your arsenal.

High Porosity Help: Cantu Shea Butter Coconut Curling Cream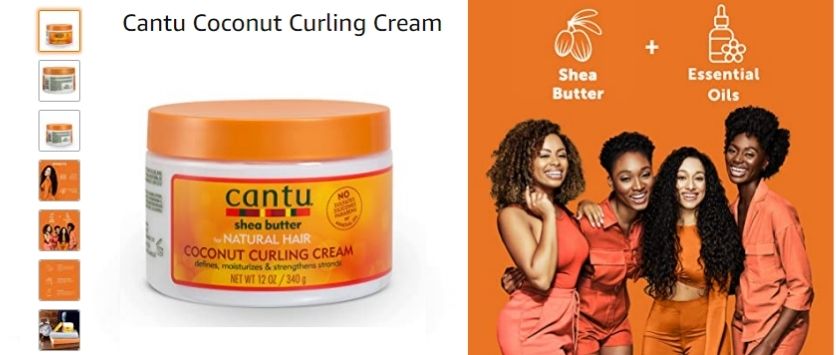 The Cantu Coconut Curling Cream product may deliver multiple benefits to natural high porosity hair: curl definition, moisture, frizz reduction, and hair elasticity.
This product does not contain mineral oil, sulfates, parabens or phthalates, or other harmful elements.
It contains pure Shea Butter, which helps to define your curls without them down.

High Porosity Help: Cantu Moisturizing Cream Shampoo & Conditioner



Another Cantu product for high porosity hair is the Cantu Moisturizing Cream Shampoo and Moisturizing Rinse Out Conditioner. These products are members of the Cantu Classics collection.
They are known for their ability to remove hair product build-up without stripping your hair of its natural oils.
In addition, both products contain shea butter, a natural moisturizing agent that helps strengthen your hair and reduce the risk of it becoming dry and brittle.
[RELATED ARTICLE: Best oils for 4C low porosity hair...]
High Porosity Help: Cantu Natural Hair Condition Creamy Hair Lotion



Cantu Natural Hair Condition Creamy Hair Lotion is another excellent option for high porosity natural hair. It is a fantastic detangling agent that helps to rid you of exhausting hair tangles, and it helps to soften hair.

High Porosity Help: Cantu Shea Butter for Natural Hair Moisturizing Curl Activator Cream



Finally, Cantu Shea Butter for Natural Hair Moisturizing Curl Activator Cream is an amazing choice for high porosity curly girls seeking to boost their curl definition. This product can deliver volume to some of its users and may give you amazingly loose curls that look natural and without the frizz.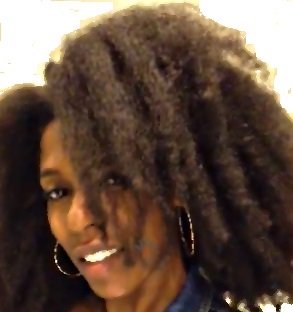 Hey sis, heyyy!
I'm Melissa Lee...
Co-founder of NHP. You'd de wise to...
TAKE DELIVERY of NHP Tutorials in your inbox for FREE!
Get EXPERT HAIR HELP at your fingertips weekly!
Let's keep in touch - sign up quickly by clicking RIGHT HERE...

NHP Wrap Up: Yes! Cantu Has Good Products For High Porosity Hair
Is Cantu good for high porosity hair? With proper product selection, yes, Cantu is great for high porosity hair.
NHP presented just a few of these natural hair products that can deliver positive results to high porosity hair, and I really hope you love the tips. Make sure to BOOKMARK THIS PAGE and sign up to get NEW NHP 4C hair tutorials by email.
Each of these products contains an essential blend of ingredients to support an environment of supreme moisture, which is vital for healthy hair growth and damage repair.
If you have high porosity hair, do not be afraid to invest in Cantu hair care products, especially if you have 4C hair, it's a treat. 
After you get your hands on the right products from the brand, you'll never have to wonder "Is Cantu good for high porosity hair?", you'll know because your luscious locks will speak for themselves.
Follow Author of "Is Cantu Good For High Porosity Hair?" Tutorial...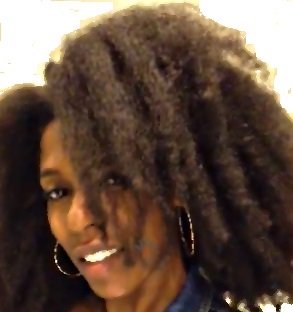 ABOUT THE AUTHOR: Melissa Lee 
Melissa Lee is a Contributing Editor to NHP and a former owner of the BlackhairOMG website. She formed 4C Trichology Growth Services, LLC., a US based hair care consultation service. She has also contributed as a writer and consultant for various hair and beauty websites. Melissa can be followed on Twitter here.

---