NHP is reader-supported. As an Amazon Associate we earn from qualifying purchases.

Joico Vs Redken Comparisons [Ultimate Guide]
Girrrrl Fight!!! These Joico vs Redken comparisons & reviews might get somebody's panties in a bunch.
Both brands have a loyal following and sometimes it seems like they get a little feisty about which is the best. 
So we're gonna break it ALL down and talk about Redken products versus Joico brand goodies in regard to their purple shampoos, shampoos for color-treated and damaged hair like Joico K-Pak, hair coloring treatments, curly hair products, and conditioners…
...basically, every-dang-product both hair care lines have blessed us with! We're gonna discuss it! 
In this NHP "Joico VS Redken" Smart Tutorial, you're gonna see:
Real customer experience reviews
NHP Product description comparisons
Joico vs Redken price comparisons
Still though:
Let's start this on a good note before they "diss tracks" from the product reviews start flying, ha!
Many women ask "Is Joico a good brand" or "Is Redken a good brand?", and because of these questions, please let NHP clear up some confusion for you before we show you the Joico VS Redken review comparisons below...
Just because one brand may have more raving fans than the other doesn't mean either of these products are bad. OK? Let's get this outta the way right quick...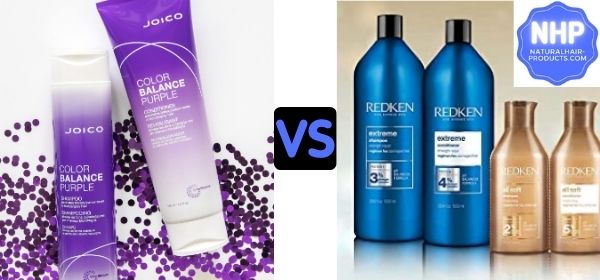 Is Joico A Good Brand? [Joico Vs Redken Battle]
The answer is YES, Joico is not only a good brand they are a great brand that is beloved by women of all hair types and races.
The Joico brand is worth the cost (not that it's expensive).
Joico makes professional salon-quality products that are used by high-profile stylists, and it's well-known that the Joico brand has A TON of loyal buyers who swear by their hair dye products. 
Joico's brand upholds high-quality ingredient standards which is a major reason their products have won numerous industry awards and has a list of celebrities recommending their products to buyers.
Is Redken A Good Brand? [Joico Vs Redken Battle]
ANSWER: Yes! Redken is a good and trusted brand that is worth the cost (they are more expensive than Joico on average). Redken products are high quality products from a reliable brand, they specialize in making salon-level hair care products that you can use at home. Redken products like their All Soft Shampoo with Argan Oil have overwhelming positive reviews at Amazon.
Now that we know BOTH brands are elite, let's break down the Joico VS Redken according to their most popular and best-selling products, shall we, gorgeous?
Joico VS Redken Purple Shampoo
Is Joico purple shampoo good? Yes, you can bet your pretty little patootie that it is! So is Redken's purple shampoo though.
So which is best? Let's compare the two...
JOICO Color Balance Purple Shampoo Description:
JOICO Color Balance Purple shampoo is rated as one of Amazon's "choice" product selection, so you know it has to be pretty popular. This purple shampoo was formulated to neutralize yellow tones in natural or dyed hair, all the while being able to strengthen color-treated hair. This purple shampoo is great for icy blondes because it gives blonde hair a fresher and more vibrant appearance when used properly. All purple shampoos are known to make hair dry, so be sure to follow up with one of Joico's intensely moisturizing conditioners.
Redken Color Extend Blondage Color Depositing Purple Shampoo Description:
Redken fights a fine fight in this Joico VS Redken beauty battle. Redken purple shampoo is great for getting rid of that brassiness that nobody likes to see. Redken Color Extend Blondage purple shampoo was designed to leave hair brighter and stronger than ever before. The name of Redken Color Extend Blondage rings true. This shampoo truly does extend the life of brilliantly blonde hair. Their purple shampoo is a part of Redken's Color Extend collection line of products. This shampoo is reasonably priced. 
NHP's Joico VS Redken Purple Shampoo Verdict: 
TIE! Many of the Joico VS Redken beauty battles in this tutorial have a clear winner, but this one ends in a well-deserved tie. At the time of this tutorial writing both products had just over 10,000 reviews at Amazon and both had identical review ratings with  4.6 out of 5 STARS.
To see Joico purple shampoo customer reviews: Click here.
To see Redken purple shampoo customer reviews: Click here.
[See The Best Pre-Poo for Low Porosity Hair Recipes...]
Joico Vs Redken Color-Treated Hair Shampoo Comparison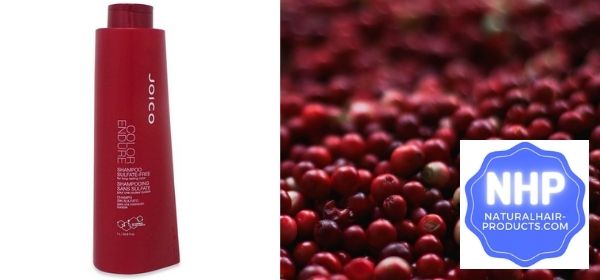 The next 2 contestants on the Joico VS Redken beauty battlefield are the shampoos for color-treated hair. So which one will dye on the battlefield? (DYE…. Ya get it? LOL). 
OK, I apologize for going full cornball on you. Let's get to the comparison details…

Joico Color Endure Shampoo Product Description:
This is a gentle shampoo that increases color longevity and reduces tonal change. It protects hair color vibrancy up to 33% longer than the leading sulfate-free shampoo.
What's more, redheads – the hardest hit in the color fading department – will love the fact that Joico Color Endure shampoo helps maintain their scarlet hue by a full 88%. 
The inside secret: Our Multi-Spectrum Defense Complex – works in fighting the big fade-out even after a full 18 washes. 
Perfect choice for: Any color-treated hair that wants a thorough wash without fear of stripping, tonal changes, or fading. Warning though, there are rumors that this shampoo will be discontinued. We'll see...
Benefits:
Specialized Bio-Advanced Peptide Complex aids in reconstruction.
Rich in Green Tea, Antioxidants to boost strength, manageability, softness, & shine.
Offers UV protection to block against sun damage.
Redken Color Extend Shampoo Product Description:
Redken's Color Extend Shampoo gently cleanses and protects to leave hair manageable, refreshed, and shiny. This professional shampoo leaves color-treated hair smooth, manageable, and radiant.
Benefits:
Gently cleanses & protects color to leave hair manageable, refreshed, and shiny.
Color looks vibrant & radiant with mirror-like shine.
Provides maximum color security & root lift.
Fights the four causes of color change: environmental aggressors, poor cuticle condition, color altering minerals & water.
Redken's Color Care Complex provides stronger protection to extend the life & vibrancy of hair color.
[RELATED ARTICLE: MoroccanOil Poo & condish reviews]
Joico Vs Redken Color-Treated Hair Conditioner Comparison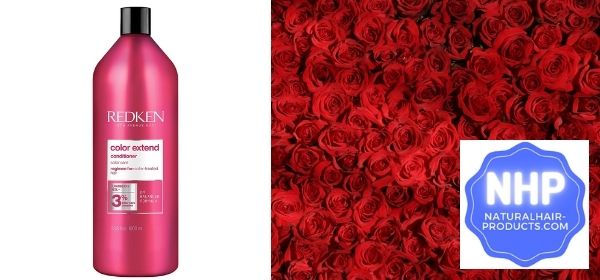 The Joico VS Redken conditioner comparisons are also an interesting battle for you to pay attention to, so let's start by examining the benefits of Joico's two Color Endure hair conditioners…
Joico Color Endure Conditioner Description:

Joico Color Endure conditioners are an excellent option for women who don't want to spend too much money but want high-performance conditioning products. This hair conditioner line comes in 2 versions: 

Anti-Fade Sulfate-Free hair conditioner for color-treated hair
Violet conditioner for long-lasting cool blonde and gray hair
Joico Color Endure Hair Conditioners For Color Treated Hair Benefits Your Hair Because:
Joico conditioners are formulated with keratin amino acids, antioxidants, and green tea to boost hair strength and hydration.
They contain UV filters to protect your hair from sun exposure damage.
They soften your hair, lock in moisture and maintain the true hue and vibrancy of your color.
Redken Color Extend Conditioner Descriptions:
If you are looking for a mid-range hair conditioner for color-treated tresses, Redken has a full suite of premium conditioners to pick from.

There are different variations of the Redken Color Extend conditioner line, such as the Magnetics line, which is formulated without hair color stripping sulfates. 
They also have the Color Extend Blondage Color Depositing purple conditioner and the traditional formula.
Benefits Of Color Extend Magnetics:
Designed with an RCT protein complex, soy protein, arginine, sepicap, amino ions and amino acids to stimulate your scalp, restore the hair, moisturize & lock in hair color.
Detangles, conditions, smooths and softens color-treated hair.
Benefits Of Traditional Redken Color Extend Conditioner:
Strengthens hair and protects color from the effects of frequent shampoo washing & other environmental damages.
Formulated with anti-fade protection, helps maximize color retention and vibrancy.
Detangles and smooths, while adding shine.
Repels UV rays, to keep color looking fresh.
Benefits Of Redken's Color Extend Blondage Color Depositing Purple Conditioner:
Has UV pigment & Triple Acid Protein complex to tone, strengthen and brighten hair color.
Deposits purple pigment into hair every time you condition. 
Fights the yellow tones of blonde hair and keeps your hair looking fresh.
Helps detangle & smooth processed or natural blonde hair while keeping color protected and bright.
NHP's Joico VS Redken Color-Treated Hair Conditioner Verdict: 
Joico wins! They got the slightest edge in this Joico VS Redken Color-Treated hair conditioner battle not because they are necessarily better because both have extremely high ratings across the internet and are basically tied in that regard.
Joico got the edge because of being a bit more economically priced between two products of equal quality.
[RELATED ARTICLE: What does purple shampoo do to Black hair?]

Joico K-Pak Vs Redken Damaged Hair Shampoo Comparison: Customer Reviews
Think your mane is a lost cause because of extensive damage? Well, Redken and Joico make some highly-effective damaged-hair heroes. The Joico VS Redken beauty battle features Joico's K-Pak shampoos that boast SmartRelease liposome technology that swoops in to repair, strengthen, and protect hair precisely where it needs it, their iconic K-PAK collection helps repair years of visible damage and fight future breakage at the same time. With just a couple applications, distressed hair strands are rescued and restored to their shining, healthy-looking glory.
As well as:
Redken's Extreme hair strengthening shampoo for damaged hair which is a protein-infused formula complex designed to restore hair strength and prevent breakage and split ends. Redken clients saw a 75% reduction in breakage with a system of Redken's Extreme shampoo, conditioner, and the Extreme Anti-Snap Anti-Breakage leave-in treatment.
So, let's see some Joico VS Redken customer reviews…

"Joico has forever changed my life. I have liters of the K-pak and Moisture Recovery lines, but I prefer all the k-pak stuff.
I am recently dabbling in the Redken Extreme line and I only have Rescue Force right now, but I like it. Not as much as Joico though."
- Artemis
Joico VS Redken Winner For This Review: Joico K-Pak
"Redken hands down. I really like the All Soft conditioner and I love, love love the Real Control line (both the shampoo and the conditioner). Everytime I use it (it's been about 6 weeks now) my hair feels and looks better (soft, shiny and strong). I'm about 16 or 17 weeks post and will probably go to 20 or more thanks to Redken Real Control.
 I tried the Joico Moisture Recovery line (shampoo and conditioner) earlier this year and experienced nothing special and it was a major pain trying to squeeze the product out of the container."
I'm a Redken devotee!
- VSlady
Joico VS Redken Winner For This Review: Redken

"Joico is the best for me, hands down...I've only used the K-pak line from Joico, and from Redken, Ive used the Butter treat shampoo and condish, the All soft heavy cream, total control conditioner and the smooth down serum. Redken is OK, but nothing compared to Joico. K-pak was the saving grace for my hair IMO."
- Sarah L.
Joico VS Redken Winner For This Review: Joico K-Pak

"I've tried the Joico Moisture Recovery line and the Redken Real Control line, and Redken wins hands down. The Real Control shampoo is the only shampoo I've ever used that left my hair feeling like I had just conditioned. This is my staple line now."
- Tracette

Joico VS Redken Winner For This Review: Redken
"I Just started using Joico and the Moisture Recovery line left my hair feeling like butter! I left the mask on for longer than 5 minutes but my hair felt good after just the conditioner. Really left my hair detangled, although I did use the leave in detangler from the Daily Care line. I have products from the k-pak line, daily care line, silk result line, and moisture recovery line."
-Angela
Joico VS Redken Winner For This Review: Joico K-Pak

"Ooohhhh definitely redken and I am a fan of both. I really only use the kpak intensive reconstructor from Joico because it is the best of many that I have used. Redken has a lot of great products though. The All Soft line for redken is great and I love the smooth down line too. I've yet to try the new line directed towards us but I expect it to be as good as the rest of their products!"
- Luscious Lady
Joico VS Redken Winner For This Review: Tied

"I have been a redken fan for some time now. i love all the soft line and the butter treat was ok.
but last night i washed with k pak shampoo, left the reconstructor on for five minutes and left the hydrator on for five minutes with only the steam from the shower and my hair was like butter when i washed it off. I am in love. i only have the sample pack so this weekend i am going to get the full size of the shampoo, reconstructor and hydrator because i already have a big bottle of the conditioner from way back when.
Also, I'm thinking of adding a cap full of aloe vera juice to the shampoo.
 I think redken is better. joico wasn't anything special to me. I love redken all soft line, the heavy cream, shampoo and conditioner."
- Che Baby
Joico VS Redken Winner For This Review: Redken
"I use products from both brands interchangeably. I'm in the process of phasing out the tons of cheapie products, and sticking to these two lines.
I enjoy Redken's all soft conditioner, extreme conditioner, and smooth down butter treat. they all smell REALLY good. All soft is my favorite... it smells SOOOOO yummy... I use a little bit as a leave-in, just for the smell. I also love Joico's k-pak line, and the moisture recovery and silk result conditioner.
I don't use the shampoo from either line, because of the sulfates, so I couldn't tell you how that rates. hopefully someone can chip in."
- Trish Haley

Joico VS Redken Winner For This Review: Tied
"Joico...hands down! This is the ONLY SALON product line I use ( I stick to mainly natural ingredients). It has made a tremendous difference in the strength and resiliency of my hair. The K-pak line (w/ shampoo) and moisture recovery conditioners are what I use exclusively."
- Anonymous
Joico VS Redken Winner For This Review: Joico K-Pak
"I used Redken and it was the worst product I have ever tried. My hair felt completely fried after using the Smooth Down poo and the conditioner did NOTHING. I then moved on to the Matrix sleek look line and I thought I had found my Holy Grail poo and con until a few days ago when I bought the Joico Moisture Recovery line.
I didn't realize how drying the Matrix line was for me until I tried this. It moisturized my hair so well!
Even the next day after blow drying my hair on cool it feels soft and moisturized. I love the fact that the products are pH balanced. I think that it's very important especially when it comes to shampoo, with Joico I am not afraid to shampoo my hair. I actually enjoy it. I will be sticking to this line because I see immediate results!"

- Rachel G.

Joico VS Redken Winner For This Review: Joico Moisture Recovery
"JOICO!!!!! K-Pak to be exact!
My hair, which is very thick and coarse and absolutely LOVES K-Pak!!!
I tried Redken's Butter Treat because it was recommended, but did not experience anywhere near the type of slip that I get from the K-Pak. I'm finding that you really have to discover what works for you."
- Goldie

Joico VS Redken Winner For This Review: Joico K-Pak
Joico Vs Redken Hair Color Comparison Reviews
So now we can take a look at a few Joico Vs Redken hair coloring treatment reviews to give you a heads up on what the ladies out here are lovin' up on!

"I've used the Redken Shades EQ Gloss and Cream, and Joico Chrome - both acidic demi-permanent color lines. I use them mainly for toning.
I would say coverage and opacity of Joico Chrome and SEQ Cream are about the same, but Chrome lasts longer. Joico in general is a very cool line. i would say their Beige series is more like the natural/neutral shades in other color lines, and the Natural series is very pearl blue.
I wasn't a huge fan of SEQ Gloss bc i like to work with a thicker consistency, and the Gloss is more translucent/not as even in coverage to my eye (granted i'm used to using Wella which is a very saturated color line).
Also, from a cost perspective, Redken demis are mixed 1:1 (i HATE that), and Joico Chrome is mixed 1:2.
I tone almost everyone with a desired level of 8 or above with Chrome B9 and maybe some A9 if i need some extra warmth coverage. i always leave it on for the full 20 minutes, and get the perfect natural warm tone i love."
- T.

Joico VS Redken Winner For This Review:  Joico Hair Color Treatments

"Redken glosses dont last as long. I felt that Joico had better quality colors."

- Evie S.

Joico VS Redken Winner For This Review: Joico Hair Color Treatments
"I use Joico Kpak shampoo and Color Endure conditioner and my hair has never been happier. I color it red, and I've noticed a distinct difference in the longevity of my color since I switched. The liter bottles last forever."

- Karen Poole

Joico VS Redken Winner For This Review:  Joico Hair Color Treatments
Joico vs Redken: Price Comparison
The biggest victory in this Joico vs Redken beauty battle comes from the price comparison category.
Product for product, Joico hair products are less expensive than Redken across the board. Still though, Redken seems to sell more products online so they obviously have a loyal fanbase that feels like Redken is worth the higher price tag.
My pockets always tend to side with the cheaper product if quality is equal.
FAQS: Is Joico Good For Damaged Hair?
The answer is yes, certain Joico products are very good for damaged hair. NHP highly recommends the Joico K-Pak conditioner for damaged hair because it is super moisturizing especially for those who have dyed their hair a lot and tend to get split ends often, as a bonus it smells wonderful, the scent is heavenly.
Products like K-pak treatments for damaged hair are more than good, they're wonderful. Still though, Joico K-Pak is loaded with keratin, so if your hair is sensitive to keratin, don't use it too often, but every few showers should be enough. Joico K-pak treatments for damaged hair are awesome and they can help "recover" your hair from bleach damage.
FAQS: Which Redken Shampoo Is Best For Damaged Hair?
ANSWER: The best Redken shampoo for damaged hair is Redken's Extreme hair strengthening shampoo for damaged hair (when coupled with the conditioner and Anti-Snap leave-in treatment).
This Redken shampoo helps to fight against 5 types of damage including chemical, thermal, mechanical, and surface damage as well as hair breakage. Talk about a shampoo power player!

Joico vs Redken: Most Popular Products
Here are some of the popular products from both famous brands, which you can easily order online today.

Redken:
Some of Redken's most popular products include their All Soft Argan Oil Shampoo and Extreme Strengthening Shampoo. The AllSoft Argan Oil shampoo is an award-winning product that's widely available both online and offline.
This premium cleansing product is designed to soften dry or brittle hair, while gently cleansing it. If you're looking for a salon-worthy shampoo that can help you clean and soften your hair while leaving it manageable and shiny, this fits the bill.
The active ingredient in it is hair-strengthening protein, which helps to seal in moisture. It can also help in restoring the looks of your ends.
Other popular Redken products include their Color Extend shampoo, the Curvaceous Low Foam moisturizing cleanser, High Rise volume lifting shampoo, and Redken's Frizz Dismiss shampoo.  
Joico:
Unlike Redken, Joico has a diverse set of shampoos and are not as deeply focused on hair repair as Redken is. Redken is all about repairing the hair while Joico takes a wider approach, offering up clarifying shampoos, recovery shampoos, color balance, hair damage shampoos, and a whole lot of others.
Joico offers an high-quality Moisture Recovery shampoo, which is designed for recovering your hair luster, Joico K Pak Color Therapy for stronger, healthier locks, and reducing breakage. Their Purple Shampoo is also great for blonde hair.  
NHP Wrap Up: Redken Products VS Joico
So now you have ALL the knowledge you need to decide for yourself. Is Joico better than Redken? Some answer yes, while some answer no. The price difference makes NHP lean towards Joico being the better economical choice.
Both of these best-selling luxury hair line brands are winners at the end of the day. They are both made from extremely high-quality ingredients and well-crafted formulas that work very well at making your hair look, smell and feel amazing.
Follow Author of Joico Vs Redken Article...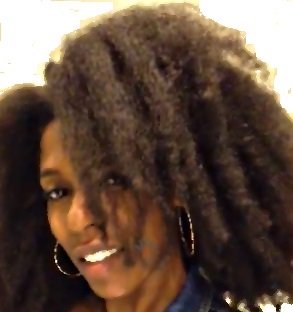 ABOUT THE AUTHOR: Melissa Lee 
Melissa Lee is a Contributing Editor to NHP and a former owner of the BlackhairOMG website. She formed 4C Trichology Growth Services, LLC., a US based hair care consultation service. She has also contributed as a writer and consultant for various hair and beauty websites. Melissa can be followed on Twitter here.

---