NHP is reader-supported. As an Amazon Associate we earn from qualifying purchases.

How to Grow Natural 4C Hair Fast

[Thicker & Moisturized]
How to Grow Natural 4C Hair Fast
You wondering how to grow natural 4C hair fast? There are a lot of options, like....
Look sis…
For two years I felt like I wasn't gaining any length in my natural hair journey. It was starting to look dull, lose shine, and I just didn't feel confident anymore.
In November 2019, I remember ranting and raving to my husband about my natural hair frustrations, not at all considering that he could possibly help me.
After I'd completely run out of steam, he turned to me and said, "Why don't you just cut it all off again and start over?"
I told him that was the craziest thing that he's ever suggested…so I booked an appointment immediately! I was able to spend a whole year in lockdown just learning about my type 4C tresses, studying what other 4C women did, and checking out the science behind how to grow natural 4C hair fast.
By December 2020, I was able to surpass my length, improve my curl pattern, and feel more confident. So here are a few tips that helped me grow my natural hair faster than it ever has before:
How To Grow Natural 4C Hair Fast: Protect Your Hair at Night
I would argue that your hair is most vulnerable at night. As you sleep, you move around, your hair rubs against your pillow, and your pillow takes away those wonderful oils that keep your hair safe and stronger. See my article about finding a good 4C night routine.
If you want to grow long hair quickly, you need to start protecting your hair.
One of the best ways to protect your hair is to wear a satin bonnet or silk scarf. I know it's not popular, and sometimes a little embarrassing, but it's so important to protect your hair from friction.
If you don't want to wear a bonnet, or you're afraid of slipping out of it at night, I recommend purchasing a silk pillowcase. They come in so many sizes and colors!
Recently I received a silk body-pillow case (it's massive) and it's done a lot for me as someone who tosses and turns in their sleep.
Keep Your Hair Protected Daily To Keep 4C from Breaking
Your nighttime routine isn't the only defense for your hair if you need to grow natural 4C hair fast. Protecting your 4C hair every day is vital for your routine.
You can reduce friction, breakage, and protect your ends from outside forces that might harm your hair.
Try putting your hair in styles where your ends are braided and tucked away. Styles like crown braids, buns, and other updo styles are excellent ways to grow long hair.
If you care for your hair properly, as in keeping it clean and moisturized, you can keep your hair in one style for up to three days without touching it.
For example, after you've washed, detangled, and moisturized your 4C hair, put your hair into a crown braid and comfortably place all of your pins. At the end of your day, wrap your head in a beautiful silk scarf, and maybe a bonnet if you're an "active" sleeper, and go to bed.
The next morning, all of the fly aways from the previous day will be laid down and your hairstyle will look freshly done. Now, if you frequent the gym it'll be harder to pull this off. Depending on how much you sweat, it'll last one or two days.
But on the bright side, being active and healthy is one of the best tactics for how to grow natural 4C hair fast.
Just try to gently rotate between a few styles to make sure that your hair doesn't get stressed. For example, if you wear your hair in a slick-backed updo too frequently, you can damage your scalp and reduce how much hair grows in a certain spot.
But if you switch between twists, braids, and buns, your hair will have an easier and safer time growing.
Pursue a Healthy Lifestyle: How To Grow Natural 4C Hair Fast
It might sound crazy to think that a healthy lifestyle will promote faster 4C hair growth, but it's true. Stressful events in your life can cause you to shed hair, which leads to losing the length and thickness that you worked so hard for.
Therefore, start working out at the gym, or at home, for at least thirty minutes every five days and have balanced meals every day.
Cutting down on junk foods and increasing your intake of leafy greens, fruits, and lean meats will do wonders for your 4C hair. You'll get essential vitamins + minerals, and a blood flow boost needed for promoting long hair.
At the very least, changing your lifestyle will make you feel better and cope with stress more appropriately. You'll know how to grow natural 4C hair fast and your body will be on point too!

Be Gentle On Your Type 4C Hair To Help It Grow Longer, Faster
Choosing tools and techniques that are gentle on your 4C hair will definitely help you grow your hair faster.
This may require you to start changing how you comb, detangle, and even wash your hair, see my article on how much to wash your 4C tresses. Here are a few quick pointers on how to be gentler with your hair & how to grow natural 4C hair fast:
Use a wide-toothed comb instead of a small one
Air dry your hair instead of blow-drying it
Comb your hair from the ends of your hair to the roots, then comb the whole section
When sectioning your hair, use a clip to separate the pieces instead of a hair tie
When purchasing hair ties, choose the ones with seamless bands and a cover around them
When using hair growth oils or hydrating shampoos, gently massage your hair with the pads of your fingers and not the tips or your nails
If you can make little improvements in these areas and more, you'll certainly be able to slow down hair loss and grow longer hair in no time.
Use Supportive Oils to Grow Natural 4C Hair Faster & Thicker
Now, the fun part: 4C hair growth products! It's important to know how to moisturize 4C hair daily and there are so many great products out there for hair growth that it's hard to go wrong.
However, there are a few oils that can definitely help boost your 4C natural hair growth:
Coconut Oil
Olive Oil
Peppermint Oil
Argan Oil
Grapeseed Oil
The following oils are amazing for promoting natural hair growth on 3C-4C.
I highly recommend either mixing a heavy and light oil (i.e. coconut and argan oil, olive and grapeseed oil, or Jamaican black castor and peppermint oil) or finding products that have a few of these oils in them.
Many top-notch deep conditioners have these oils in them, so find a time that you can regularly deep condition your hair.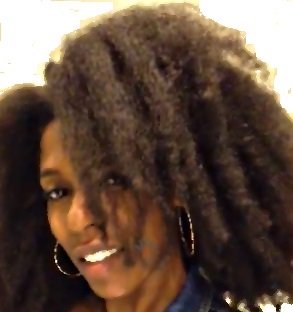 Hey sis, heyyy!
I'm Melissa Lee...
Co-founder of NHP. You'd de wise to...
TAKE DELIVERY of NHP Tutorials in your inbox for FREE!
Get EXPERT HAIR HELP at your fingertips weekly!
Let's keep in touch - sign up quickly by clicking RIGHT HERE...

Conclusion: How To Grow Natural 4C Hair Fast
Understanding how to grow natural 4C hair faster and longer can seem impossible at first.
But if you're patient with yourself and use the right techniques, tools, and premium shampoos and conditioners, you can reach your goal length in no time.
When you know how to moisturize 4C hair daily and protect your kinky-curly 4C, you're on your way to growing shoulder-length to waist-length 4C hair within a year or two. Comment below and let us know what tips and techniques work for you.

Follow Author of How to Grow Natural 4C Hair Fast Tutorial...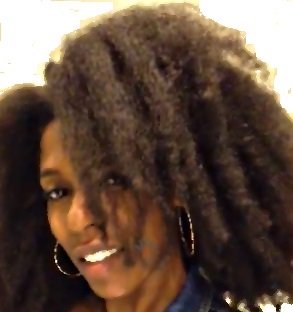 ABOUT THE AUTHOR: Melissa Lee 
Melissa Lee is a Contributing Editor to NHP and a former owner of the BlackhairOMG website. She formed 4C Trichology Growth Services, LLC., a US based hair care consultation service. She has also contributed as a writer and consultant for various hair and beauty websites. Melissa can be followed on Twitter here.

---