NHP is reader-supported. As an Amazon Associate we earn from qualifying purchases.

How to Grow 4C Hair to Waist Length

[NHP Growth Routines]



How to Grow 4C Hair to Waist Length
Let's talk about how to grow 4C hair to waist length. OK?
For so many years I've believed that my hair type, type four, could never grow to be shoulder length, let alone waist length. I just believed that Black hair wasn't built to get long, just big.
But one day I stumbled upon different Youtubers, models, and other influencers who had my same kinky-coily 4C type of hair and, when they braided their hair, it was long – like really long!
But how was that possible?
Well, after a significant amount of research, I was able to curate a few tips on how to get the length that you've always wanted.
Tip #1: Check Your True Length: How To Grow 4C Hair To Waist Length
The first thing that you need to do is observe where you are on your hair journey. It's not enough to just observe your hair in its shrunken state. Your hair will stretch or shrink based on the humidity in the air, how often you comb it, the styles you have, and more.
So make sure that you stretch your hair as far as it can comfortably go just to see what it looks like. For example, when my hair is freshly washed, it's ear length. But if I put it in a twist out, its neck length.
However, if I were to pull my hair its shoulder blade length. So you never really know until you actually stretch it.
Next, set a realistic goal for yourself. If you're expecting to have waist-length hair by the end of the year, know that may not be realistic. I recommend starting a natural hair journal. Write down what you've tried, your length, your routine, and more.
But keep in mind that the average person's hair grows a half of an inch per month. So be patient with yourself because this is a hair care journey, not a haircare destination.
Tip #2: Trim Your Hair Regularly
It's so important that naturals start trimming their hair regularly. Since your ends are the oldest part of your hair, they are also the most vulnerable.
Those ends will experience friction from your pillow, headscarf, comb and more. With all of these experiences and friction, the only loving thing to do is to remove those parts that are too old to function.
You'll know that your ends will need trimming if they start to become dry, rough, or brittle in comparison to the rest of your hair.
When that happens, just grab a pair of salon scissors and trim your hair in the mirror. I always recommend stretching and drying your hair before trimming it.
Now, how often should you trim your hair? That honestly depends on you and your hair. I would evaluate your hair once a month and see if it needs a trim. If it doesn't, then you're good to go!
However, if you notice that your ends are showing signs, then do yourself a favor and trim those ends.
Tip #3: Moisture, Moisture, Moisture!
Moisture is one of the most important parts of a 4C hair care routine and understanding how to grow 4C hair to waist length. If you don't have moisture then, eventually, you won't have long hair.
But moisturization is more than just spritzing your hair with water and washing it regularly. It's actually important to infuse various oils into your hair care routine that promote long, strong, and healthy hair. Here is a list of a few great oils for healthy hair:
Olive Oil or Coconut Oil
Peppermint Oi 
Jojoba Oil 
Tea Tree Oil 
Rosemary Oil 
Clary Sage Oil
Argan Oil
If you can find a way to incorporate any of these oils into your premium shampoos, hot oil treatments, hydrating conditioners, and daily moisturizers, then you're beginning to master how to grow 4C hair to waist length.
Now, keep in mind that these oils aren't the main way to nourish your hair. It's vital that you regularly wash your hair and choose shampoos that won't strip the nutrients you naturally have out of your hair.
Look for shampoos, deep conditioners, and moisturizers that don't have sulfates, parabens, and sodium laureth sulfate. Once you start utilizing these oils and water together, you'll be astonished by the results.
Tip #4: Protect Your Hair
Another great way to get waist-length hair is to keep it protected. I would take a look at hairstyles like crown braids, box braids, and twists. It's important to remember to not manipulate your hair or twist it too tight. If you do, you can risk hair loss.
If you're not too interested in those styles, I recommend wearing headwraps to protect your hair. Try getting one that is made of soft fabric like jersey or silk to reduce any friction.
I often twist my hair for a twist out, wear a bonnet, and then put a headwrap over it for several days. I always find that my twists come out looking more defined and I retain moisture longer too. You can dress up your headwraps or dress them down.
I've really liked the regal, Black queen look that they give me. If you're worried about it being difficult to tie, don't worry. There are so many types of wrapping methods that you're bound to find one that's perfect for you.
Tip #5: Stretch Your Hair Regularly
Hair stretching is going to be vital for those of you looking to gain waist-length hair. Hair stretching means to style, or protect, your hair in a way that reduces shrinkage and shows the true length of your hair.
If you can safely stretch your hair regularly, you can decrease tangling, increase moisturization, and promote a healthy scalp. One of my favorite ways to stretch my hair is through twists. It's gentle on my scalp and it's a low manipulation style.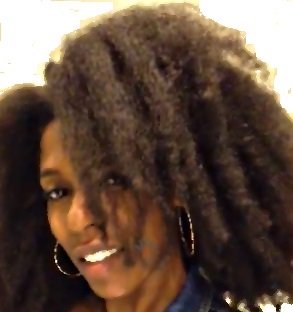 Hey sis, heyyy!
I'm Melissa Lee...
Co-founder of NHP. You'd de wise to...
TAKE DELIVERY of NHP Tutorials in your inbox for FREE!
Get EXPERT HAIR HELP at your fingertips weekly!
Let's keep in touch - sign up quickly by clicking RIGHT HERE...

Summary: How To Grow 4C Hair To Waist Length
Knowing how to grow 4C hair to waist length is an incredible achievement for anyone, regardless of hair type. But hair loss and lack of length-retention has especially affected us.
And, just know that you can do it.
But it will take hard work, consistency, and patience to get to that point. Please don't forget to enjoy your hair journey, start a good diet and exercise, and always be patient with yourself.
Are there any tips that you have for how to grow 4C hair to waist length? Comment below and let us know! [RELATED ARTICLE: Best Pre-Poo for Relaxed 4C Hair]
Follow Author of How to Grow 4C Hair to Waist Length Tutorial...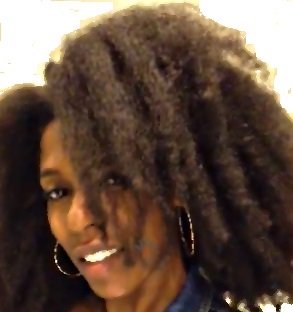 ABOUT THE AUTHOR: Melissa Lee 
Melissa Lee is a Contributing Editor to NHP and a former owner of the BlackhairOMG website. She formed 4C Trichology Growth Services, LLC., a US based hair care consultation service. She has also contributed as a writer and consultant for various hair and beauty websites. Melissa can be followed on Twitter here.

---