NHP is reader-supported. As an Amazon Associate we earn from qualifying purchases.

Black Soap Shampoo For Hair Growth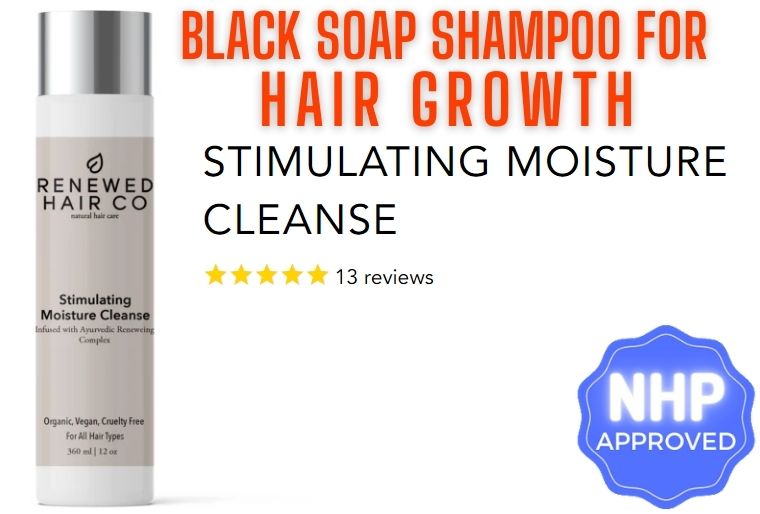 Black Soap Shampoo for Hair Growth
If you're looking for the best black soap shampoo for hair growth… You're one smart cookie!
This ancient African secret has gained popularity in a major way, drawing the attention of cosmetic, hair companies and natural hair honeys across the globe.
Many have tried to recreate the goodness of black soap shampoo but continually fail.
Mainly because alot of these companies screw up the beauty of the main ingredient by adding harsh chemicals like hydrogen peroxide, silicones, and aluminum in their shampoo, ingredients that are known to dry out and irritate the scalp.
Still though, there are some amazing hair growth shampoos that moisturize and harness the power of African black soap.
Here's why they work...

Best black soap shampoo for hair growth reviews...
Why Does African Black Soap for Hair Growth Work?
Answer: African black soap works effectively for hair growth by cleansing your scalp, leaving the perfect growth environment for hair follicle cells to flourish.
It makes an excellent hair loss shampoo that can be used for conditions like eczema and itchy scalp too. African black soap promotes hair growth by increasing blood circulation of the scalp as well.

Discover Black Soap Shampoo For Hair Growth by Renewed Hair Co.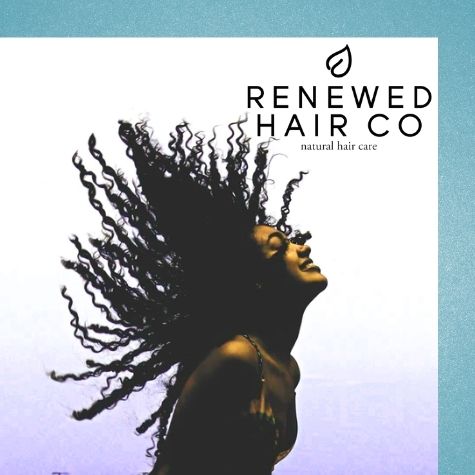 One African black soap shampoo for hair growth that I'm excited about is the Stimulating Moisture Cleanse from Renewed Hair Co., it's a revolutionary black soap based shampoo designed to gently cleanse your hair while stimulating growth.
The health-focused formula was created by a medical professional and it's infused with their proprietary Ayurvedic Herb Renewing Complex, which was formulated to revitalize your hair and scalp to their best condition yet.
The Stimulating Moisture Cleanse will do the following for your hair with continued use:
Gently wash away impurities, dirt, and product build-up.
Stimulate hair growth production and length retention.
Moisturize scalp and hair while cleansing.
Combat oxidative stress, free radicals, and inflammation of scalp and hair.
Restore pH balance to optimize hair and scalp health.
Soothe and calm irritated scalp and related conditions.
This black soap shampoo for hair growth has no alcohols, no mineral oil, no petroleums, no PEGS, no SLS, SLES, no parabens, no silicones, no phthalates synthetic fragrances, no synthetic colors, no harsh detergents, no coconut oil and only naturally derived preservatives.
Is Dudu Osun Black Soap For Hair Growth The Same As African Black Soap Shampoo?
You may have heard of "Dudu Osun" and realized that it seems alot like African black soap! That's because it's the same thing by a different name.
In Nigeria, the Yoruba tribe call African black soap "Ose Dudu", which simply translates to mean black soap. Dudu Osun is mainly used by village women because of its low price and wide-spread availability. 
Instead of going to the hospital or pharmacist, the African village women would rather whip something up from nature by using local herbs to treat themselves. And Dudu Osun is one of those useful natural treatments from the Motherland. 
So it's no wonder why black soap shampoo for hair growth is still super popular in Ghana and Nigeria despite the vast availability of modern soaps.
Best African Black Soap Shampoo for Hair Growth Ingredients
When searching for a premium hair care product, one of the most important steps to take is checking for high quality ingredients.
So, in order to find the best African black soap shampoo for hair growth, you need to find ingredients that provide tons of hair growth nutrients, encourage blood circulation, and give a clarifying scalp cleanse.
The Stimulating Moisture Cleanse shampoo is a perfect example of such hair growth ingredients, take a look…
Renewed Hair Co Black Soap Shampoo for Hair Growth Ingredients:
African Black soap, Moroccan Argan oil (Argania spinosa), Sweet Almond oil (Prunus dulcis), Avocado oil (Persia americana), Olive oil (Olea europaea), Grapeseed oil, Vitamin E (Tocopherols), Veg Glycerin, Provitamin B5 (d-panthenol),  Xanthum gum, Herbal infused extraction of Amla Berry, Shikakai ( Acacia concinna), Bhringraj, Aritha soap nut (Sapindus mukorossi) and Neem (Azadirachta indica). Proprietary blend of Rosemary Essential oil (Rosmarinus officinalis), Cedarwood Essential Oil (Cedrus atlantica), Lemongrass Essential oil (Cymbopogon), Sweet Orange essential oil, Sodium Benzoate (preservative), Glucono Delta Lactone (gluconic acid), Sodium chloride and Distilled water.
As you can see, this recipe is far more advanced than your simple DIY African black soap shampoo recipe!
With hair growth boosters like D-panthenol, Moroccan Argan oil, Amla Berry and Neem, this is like an all-star lineup of hair and edge growth ingredients all in one shampoo.
Best black soap shampoo for hair growth reviews...
Is African Black Soap Shampoo Good for Low Porosity Hair?
Answer: Yes, African black soap shampoo is good for low porosity hair because low-po hair is more acidic and that's why the cuticles are tightly bound. 
Black soap shampoo for hair growth helps increase low-porosity hair's pH level because it's more alkaline. Increasing the hair pH level helps raise the cuticles and allow more hair growth nutrients to enter.
Another good low porosity hack is to use a sodium bicarbonate spritz on the hair, that also increases the pH level of the hair and raises the cuticles.
African black soap shampoo and even Castile soap shampoos are good examples of products that will raise the pH level of low porosity hair and improve your low porosity hair care regimen.
[RELATED ARTICLE: How to make hair grow faster with honey]

Best black soap shampoo for hair growth reviews...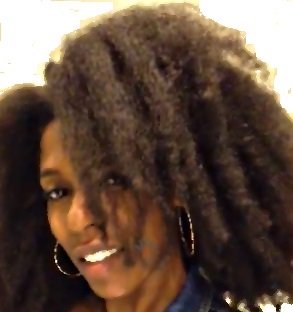 Hey sis, heyyy!
I'm Melissa Lee...
Co-founder of NHP. You'd de wise to...
TAKE DELIVERY of NHP Tutorials in your inbox for FREE!
Get EXPERT HAIR HELP at your fingertips weekly!
Let's keep in touch - sign up quickly by clicking RIGHT HERE...

DIY Moisturizing Black Soap Shampoo vs Renewed Hair Co.
So should you make your own DIY moisturizing African black soap shampoo or buy a ready-made product like a bottle of Stimulating Moisture Cleanse shampoo from Renewed Hair Co., or even another brand?
There are a few different factors to think about... 
Preservatives:
First, let's talk about the biggest advantage for DIY products over commercial products, and that's the fact that you'll have a product with no preservatives. A homemade DIY recipe is the most natural form of African black shampoo for hair growth that you can have. So the DIY version wins that battle...
Longer-lasting shampoo:
DIY African Black Soap shampoo only lasts about 5 days before signs of bacteria or fungus appear. The lack of preservatives is the reason it lasts such a short time. Although you can make black soap shampoo last a few days longer by storing it in the refrigerator.
A ready-made black soap shampoo for hair growth will always last longer, up to a year or more. So companies like Renewed Hair Company win that battle.
Ease of Use:
A store-bought black soap shampoo for hair growth will always make less work for you because you don't have to measure and mix ingredients, or worry if the pH balance is changing for the worse because of an unprofessionally-made mixture.
With products like the Stimulating Moisture Cleanse black soap shampoo, you know it's perfectly pH balanced, in fact this ingredient matrix wasn't formulated by an MD, so you'll not only skip the work of mixing and trying to master DIY black soap shampoo for hair growth but you'll have peace of mind.
Final Verdict:
Some people are more hands on and others prefer convenience. Some like an adventurous attempt at DIY and others like the comfort of a product-done-right delivered to the front door.
So it really depends on who you are and which aspects of these black soap shampoo for hair growth products you'd prefer.
So if you're the DIY type there are plenty of homemade recipes you can find online, if you want the sureness of knowing your black soap shampoo for hair growth ingredients have been hand-picked and mixed with the knowledge of science, grab a bottle of Stimulating Moisture Cleanse shampoo today!
Follow Author of Black Soap Shampoo For Hair Growth Tutorial...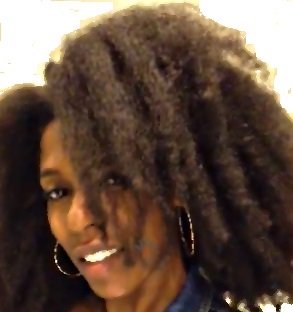 ABOUT THE AUTHOR: Melissa Lee 
Melissa Lee is a Contributing Editor to NHP and a former owner of the BlackhairOMG website. She formed 4C Trichology Growth Services, LLC., a US based hair care consultation service. She has also contributed as a writer and consultant for various hair and beauty websites. Melissa can be followed on Twitter here.

---