NHP is reader-supported. As an Amazon Associate we earn from qualifying purchases.

Alikay Naturals Hair Growth Oil Reviews [NHP]
Alikay Naturals Hair Growth Oil Reviews
You wanna see the good, bad, and the ugly of Alikay Naturals hair growth oil reviews, right?
That's smart sis, because seeing these natural hair growth oil reviews will give you a good feel for whether Alikay Naturals Essential 17 Hair Growth Oil will work for YOU! 

Aint nothin' like getting a great hair growth product and supporting Black business at the same-dang-time!
And listen:
I'm gonna show you more than reviews of this popular hair oil…
I have answers to some frequently asked questions, some product recommendations about what's best to use in combination with Essential 17 Hair Growth Oil and more!
So dig in and learn about this best-selling hair oil, right now...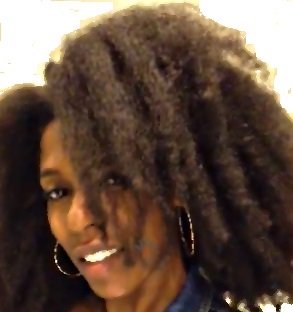 Hey sis, heyyy!
I'm Melissa Lee...
Co-founder of NHP. You'd de wise to...
TAKE DELIVERY of NHP Tutorials in your inbox for FREE!
Get EXPERT HAIR HELP at your fingertips weekly!
Let's keep in touch - sign up quickly by clicking RIGHT HERE...

Alikay Naturals Hair Growth Oil
- A Review of Black Business Success 
Alikay Naturals Essential 17 Hair Growth Oil busted onto the scene in 2008,  it's the brainchild of a beautiful sista named Rochelle Graham. Rochelle invented this international-seller in her humble dorm room kitchen because she wanted to solve the problem have with suffering minimal hair growth on their natural hair journey. 
And out of all of the products that the Alikay Natural brand makes, like…
AND STILL:
Alikay Naturals Essential 17 Hair Growth Oil is still a Top 3 best-seller!
To This Day! (**Deontay Wilder voice**)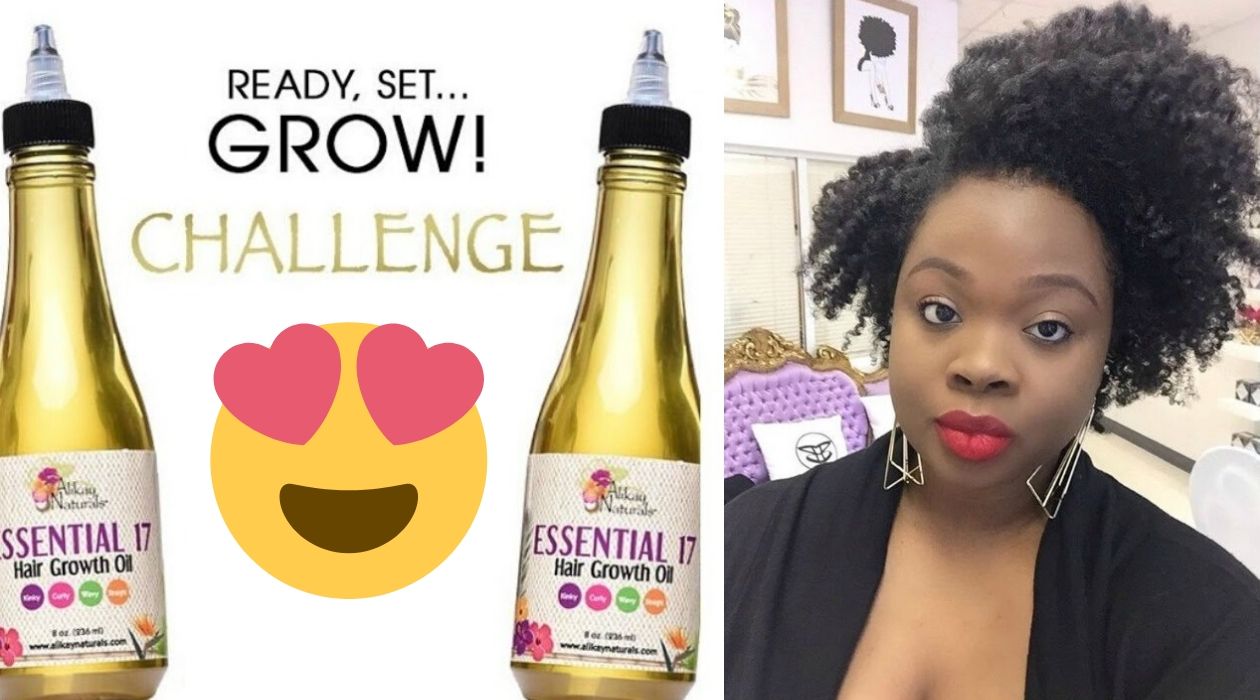 Much like some of our favorite DIY mixes like aloe vera and almond oil for hair growth, this nourishing and lightweight Alikay naturals blend of 17 essential oils and hair growth herbs is designed to boost hair growth quickly by soothing your scalp while strengthening and stimulating your hair follicles. 
Many of the Alikay Naturals Hair Growth oil reviews say that a tell-tale way to know that Essential 17 is working for you is feeling and seeing a reduction in dandruff and scalp irritation. It's common to see the boost in scalp health within a week or so and this puts your scalp in condition to maintain healthy hair growth.
Alikay Natural Hair Growth oil is a great alternative to using Wild Growth hair oil for your edges if you don't like the scent of Wild hair growth oil.
Some Alikay Naturals Hair Growth oil reviews mention that you should pair the hair oil with Alikay Natural Lemongrass Leave-In Conditioner for the ultimate 1-2  hair moisturizing, growth-boosting punch!
So let's see some Alikay naturals hair growth oil reviews and after that we'll answer some common questions, keep reading!
[THE GOOD]
Alikay Naturals Hair Growth Oil Reviews
Here is a sampling of typical Alikay Naturals Hair Growth Oil reviews from women who've use the products to grow hair and moisturize...


REVIEW BY Lakesha E.
I have been having an issue with dull and dry hair. I bought Alikay Naturals Hair Growth Oil so that I could keep my scalp happy and have longer, healthy hair.
Because I have the Alikay naturals leave-in and hair yogurt I decided to continue with this oil.
I like the bottle and spout. I can get directly to the scalp and make sure that it is penetrated my scalp. It smells herbal but not in a bad way.
Since using this my scalp has been less dry and I am seeing less flakes.
Now the price is a bit expensive in my opinion that's why it doesn't get a 5-star rating from me. I do think a little goes a long way but I like hot oil treatments and because of using so much oil I just don't think this is cost-effective enough for me to do so. So I will continue to use this to seal my ends and will probably repurchase.
Kristen B.

I have extremely fine damaged hair, a good friend of mine turned me on to this product. I don't have an issue with my hair growing but it falls out by the handful. Seriously, I can run my fingers through my hair at any given time and clumps of hair will come out, that is why I started using this Alikay product.
After using it for about 2 months my hair isn't falling out anymore and seems thicker. I really like the spout on this growth oil, it makes it super easy to apply! The product also smells wonderful. It still makes my scalp tingly but not itchy like some reviews I've read. All in all it is an amazing product.


5 Star Alikay Naturals Hair Growth oil reviews
Nichole A.

This hair growth oil is absolutely amazing! It's not to oily to the point where it drips onto your face throughout the day. It doesn't transfer to your pillowcase, besides the smell which is a sweet peppermint smell. I was so in love in let my mom and sister use it.
My mom's hair is thinner and straighter and it didn't weigh her hair down. My sister has 3c/4a hair and she also loves this growth oil for her scalp which tends to be dry. But after frequently using it that changed. My kinky hair drinks moisture and this product helps my scalp stay hydrated! Absolutely love the fact there's emu oil in it too! Emu oil is a great addition to any hair growth oil, the price is perfect!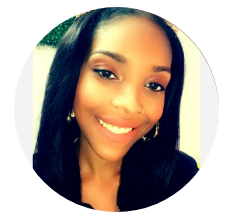 Stephanie S.
I don't know where I will be without this hair growth oil. This amazing brand shows real results. After my friend recommended the oil which can be found in stores such as Target and Walmart, I knew I would need to order more of their products. Can't wait to update with growth results.

Type 4a/4b hair Alikay Naturals Hair Growth Oil reviews
Chinasa O.

Alikay Naturals was one of the first natural hair vloggers that I followed on YouTube and I've been supportive of her journey since then! I received this hair growth oil as a gift and love using it.
My hair has been thinning out from stress and wearing tight braids, so this has been really helpful in making my natural hair thick again.

Join NHP-HIVE and get sent our info-packed, down-to-earth & sometimes funny NHP hair tutorials by email. SIGN UP HERE...
[The Bad & The Ugly]
Alikay Naturals Growth Oil Reviews
So, to be fair. You can search online all day long and the Alikay Naturals hair growth oil reviews are overwhelmingly positive.
Still, I don't want to only show you the good, I want everyoné's voice to be heard, so I'll show some of the "bad" reviews. 
And don't worry, if they say something blatantly false, I'll tell you that it's a false statement and if they say something silly, I might have to clown them. So let's get to the "bad" Alikay Naturals Essential 17 Hair Growth Oil reviews...
I kinda had too laugh about the fact that this reviewer complained that an oil is "a bit on the oily side"....lol.
Anyway, the oilyness aside, some people (like myself) love a minty smell and it seems she did too. I haven't seen many other folks complain about any bad smell if you don't wash it out.
Now this next Alikay Natural hair growth oil review goes into the "ugly" review category... Yikes!
I had to do some research on this one, I don't know how damaging postpartum hair loss is, but that may beyond scope of a hair growth oil for black women.
Also, as far as the claim of only 12 ingredients instead of 17...
I can't lie, I did the research and I can't find more than 10 listed because they seem to list "key" ingredients only, either way, I will give you all of the Alikay Naturals Essential 17 Hair Growth Oil ingredients below in our FAQs section...
At the end of the day, results speak for themselves though. So you have to decide for yourself which Alikay Naturals Hair Growth oil reviews you believe. Here's a video presention of how to apply Alikay Naturals hair oil...
The

"

Walking Dreads

"

Reviews How to Apply Alikay Naturals Essential 17 Hair Growth Oil
If you watched the video above you'll see that good growth oils are essential for folks with locs. And many loyal buyers love Alikay naturals loc oil.
if you can't seem to get your hair past that shoulder-length natural growth hurdle, you might want to give Alikay Naturals Essential 17 Hair Growth oil a try and document your results because they often have Growth Challenges that you can be part of!
FAQs: About Alikay Naturals Oil Products & Reviews
Below I have answers to common questions that will add important information that is often missing from natural hair growth oil reviews about Alikay Naturals product line..