NHP is reader-supported. As an Amazon Associate we earn from qualifying purchases.

Best Men's Hairstyle for Your Face Shape
Best Men's Hairstyle for Your Face Shape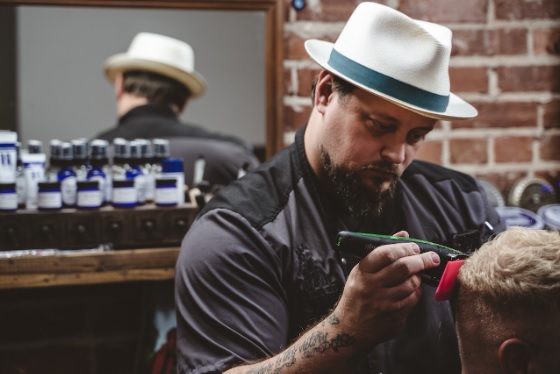 In many cases, a strategic hairstyle can make a world of difference when it comes to enhancing your face shape. According to this Miami hair salon, the best thing about selecting your face shape and finding an appropriate hairstyle is that it can enhance certain favorable features.
The same goes with grooming and dressing, so you should play to your strengths and look for a hairstyle that suits you best. Here is what you should know about some of the best men's hairstyles for your face shape.

The Most Common Face Shapes of Men and How to Choose the Right Haircut
While you may never think about your face having a particular shape, it may be tricky to figure out your face shape. Men's six most common faces are oval, rectangle, square, round, triangle, and diamond. But how do you determine which face shape you have? You can start by measuring four key points, namely, your jawline, cheekbones, forehead, and face length. Then think about the rations between them, and try to determine which face shape you have. 
When it comes to picking the right haircut, start by picking a haircut that will make your face look oval. Then take your beard into account, assuming you have one. Beards can also add length to your face, so you may need to think about that when choosing a hairstyle. 
The Best Men's Hairdos for Your Face Shape
Oval faces look great with any beard and hairstyle. Whether you want to do an undercut, wear a big pompadour, or have a short or long beard, the proportions of your head shape will allow for it. If you have an oval-shaped face, feel free to experiment with different hairstyles. 

However, if you have a square-shaped face, you should start with a haircut with short, tight sides. Going with such a haircut will give some height to your face, lengthening it and giving it a more oval look. If you have a rounded face, avoiding bulk on the sides is best. Otherwise, it will make you look rounder. Instead, choose pompadours, brush backs, French crops, and comb-over styles to give you height. 

You need to be careful with a rectangle face because, typically, the face is longer than it is wide. Your best bet would be textured haircuts with a medium length on the top and the sides. Fringes also add some width to your face, so consider that too. 

On the one hand, for a diamond-shaped face, try to pick a style that will add width to your forehead. To reduce the pointy, narrow forehead head, choose a haircut that adds some bulk, like a textured crop or textured crop. 

Ultimately, if you have a triangular face, you need to add length and volume on the sides to reduce the pointy look. For that, go for textured quiffs, French crops, and fringes. In determining your face shape and the perfect hairstyle, you can ask a hairstylist for advice. 


---