NHP is reader-supported. As an Amazon Associate we earn from qualifying purchases.

How Long Does A Man Weave Last? [Find Out NOW]
How Long Does a Man Weave Last
You want to know "how long does a man weave last", right?
Well, the quick answer is man weave units last from 3 - 6 weeks on average for short term options and up to 12 months for long term options. There is more detail to how long you can make them last and which type you should choose for the long-lasting good looks.
We'll get into the details in this article  about this exciting option in Black men's hair care and you'll know EXACTLY which type of hair unit will have you looking the best for the longest amount of time.
Man weaves, more formally known in the medical world as cranial prosthesis, are a hair replacement unit using a nonsurgical procedure to help men who've lost their natural hair — be it through just balding or thinning, cancer treatments or alopecia. It helps men "regain" the look they loved with hair again.
Man weaves are designed for nearly all hair types, including Afro-textured Black men hair transplants, Caucasian, Latino and various other ethnicities.
And over the last 2-to-5 years these hair units have been blowing up in popularity. In most cases, man weave units are 100 percent human hair, although some units are blended with synthetic hair. Don't think of them as fake hair, better to say, "alternative hair". 
How Long Does a Man Weave Last? It Depends On What You Select...
It's time to discuss the differences in how long man weave units of different types tend to last.
You have a choice between short-term options and long-term options...
How Long Does a Short-Term Man Weave Unit Last?
How long does a man weave last when it's a short-term unit? 
The short-term man weave units last from approximately 3 - 6 weeks and the duration of long-term units can tick up to a year's time.
You should never expect short term man weave units to last for anything close to a year, they are meant to be very temporary.The short term units need to be completely replaced every 21-42 days.
Here is typical pricing for different types of man short-term weave units. A 2-4 week man weave unit ($250), 1–2 month units ($350+) or 3–4 months ($625+) and the cost is depending on the style you select.
Some installers also offer a frontal unit that lasts 1–2 months which can cost between $200-300. This last option is recommended for clients who only need to bring their shape up down.

How Long Does a Long-Term Man Weave Unit Last?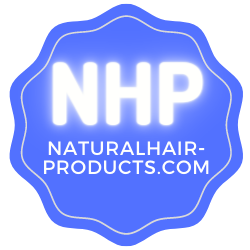 How long does a man weave last? NHP Answers!
How long does a man weave last when it's a long-term man unit? 

In some cases depending on the maintenance of premium long-term weave units can last up to a year and half.
The super long-lasting units last over a year because these elite-level man units are ventilated and double knotted with 100% Human Hair, many times on top of French or Swiss lace.
And using the best man weave adhesive on the market to secure the unit also can get you that rare air of over a year.
But that is about the longest you'll hear about them lasting.
On average though:
You can expect about 1 year's duration. With long-term man weaves you can take them off, wash and reuse them to make them last. They are reusable and durable so depending on how often you wear it, they could last longer.
For long-term man weave units, the longevity is heavily impacted by how well you take care of the man weave unit, they require regular upkeep maintenance which will add to the overall cost.
Man weave maintenance consists of getting a regular haircut and edge-up every 2-4 weeks and a removal-reattachment procedure every 60-90 days.
Premium-quality man weave toupees are designed to fit like a glove and endure every day activities. They will be reusable and undetectable if installed correctly by an installation professional and last a year or more.
How long a man weave lasts also depends on how much you're getting the unit wet (i.e., exercising, shower, rain, etc.)...
You can perform your daily activities with the hair unit, including exercising; however, we do not recommend excessive exposure to water.
The more exposure to water, the looser the man unit will become (including sweating). In the event of excessive sweating, you should purchase a premium adhesive like Ghost Bond XL Hair Replacement Adhesive - Invisible Bonding Glue for the unit or at a local salon.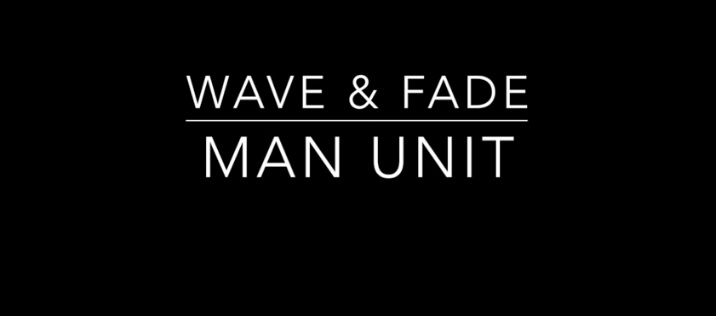 How long does a man weave last? It depends...
How Long Should You Hold Off Before A Re-do?
Some guys only wonder how long a man weave last…
While they also should think about how long SHOULD it last you before man weave maintenance?
Because keeping a man weave in too long may not be good for your scalp health.
The healthy amount of time spent without letting your scalp breathe is about sixty days. Many guys wisely get a removal-reattachment procedure done on long-term units every 2-to-3 months.
Some make the mistake of going up to 9 months without proper man weave removal and reattachment and then run into scalp problems, so the optimum time-length between redos for healthy scalp is 60 days, 90 at the max.
You can have a professional perform your unit maintenance or even do it yourself.
If you are confident in maintaining your own man weave hair unit, you will need to purchase some hair system glue, adhesive tapes and some other hair system care products.
The use of liquid bond or adhesive tape is a personal preference. The bond can hold for up to 6 weeks depending on your lifestyle. It is worth trying both the bond and tapes to see which suits your needs best. 
Once your unit refusion is properly done, you will be able to sleep, swim, exercise with your man weave system intact. While some men choose to do their own man unit toupee maintenance but for men who require expert refusion services, just search Google for "man weaves near me"..
Full refusion services includes: removal of hair piece unit, hair piece cleansing, shampooed, conditioned, scalp cleaning, scalp exfoliate, client's own natural hair washed, hair cut on clients own hair, new tape and bonds applied to new/existing man weave hair unit, hair unit refused and hair styled. This refusion process usually takes 90 minutes up to 2 hours.
How Long Does The Man Weave Lineup Last?
We answered you about how long does a man weave last, still though...
Some men want to know how long does the airbrush hairline last. This really isn't specific to hair units only, because you can get the airbrushed lineup on your natural hair too, many barbers do
it anyway using either KISS Tintation Temporary Hair Color Spray which lasts up to about 4 days or Bigen to make your lineup edges more prominent.
For at home use, Toppik Hair Building Fibers is good for getting you through the day if you want your lineup to last between barber visits.
You can use the hair building fiber spray on yourself and that lasts about three days time as long as you don't touch it or nothing else rubs against your edges.
You can also use a little bit of holding spray to kind of hold it down, with Bigen hair spray (some call it "Beijing", lol), there's a different application process and the crispy line up lasts about seven to ten days.
Here's the trick to making that crispy hair line up last as long as possible.
Using long silk head wraps and silk pillows, that way you're not rubbing against your
hairline while you're sleeping which makes the temporary hairline fullness go away much faster.
How Much Does Man Weave Cost? Depends How Long You Want It To Last...
Answer: The average cost of a man weave, including special custom made hair units, is priced anywhere between $200 and $950 depending on how long you want your installation to last. 
There will be some cost variance depending on your individual situation but generally, the short-term unit cost range is between $250-$400 and the long-term man weave unit's prices range is from $700 - $950.
The total cost of any particular man weave will vary based on the amount of natural hair growth you currently have, the desired style and your hair type.
If you want to know if loc/braid/twist and long hair unit options are available? The answer is YES. These specific styles will usually cost more money.
Some man weave installers offer a very customized dreadlock replacement service but an in-person consultation is often required 1st. 
Since this service is highly customized, the minimum initial installation cost for long-lasting dreadlock replacement begins at $900 and can range up to $2500.
The man weave placement and styling process takes between 90 minutes to 2 hours to complete. After a successful installation of a man weave, you have to be careful about getting it too wet. It's suggested to wear a shower cap every time you take a shower.
These hair units are in extreme demand, so it's safe to say hair suppliers, hair stylists and barbers stay busy as demand increases every year.
 How Long Does The Man Weave Process Take?
Besides learning how long does a man weave last, you should know application time too.
Applying the hair unit takes approximately 1.5-3 hours depending on style, type of unit and the condition of your existing hair. 
Leave "How long does a man weave last?" article for our men's hair care guide.
Follow Editor of "How Long Does A Man Weave Last?" Tutorial...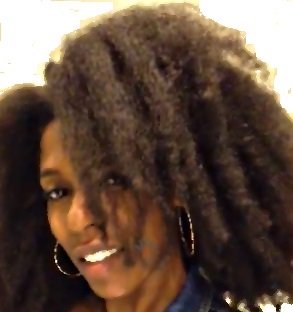 ABOUT THE AUTHOR: Melissa Lee 
Melissa Lee is a Contributing Editor to NHP and a former owner of the BlackhairOMG website. She formed 4C Trichology Growth Services, LLC., a US based hair care consultation service. She has also contributed as a writer and consultant for various hair and beauty websites. Melissa can be followed on Twitter here.

---