NHP is reader-supported. As an Amazon Associate we earn from qualifying purchases.

How Hot Does a Hair Dryer Get? [THE TRUTH]
How Hot Does a Hair Dryer Get
Let's talk about how hot does a hair dryer get before you mess around and burn your whole face off… OK?
Fortunately, tests have been done to verify the heat intensity of some of the most popular hair dryer brands.
Later in this article I'll show you a video of some heat testing done with a weather meter that measures the velocity and temperature of air that passes through.
When using a weather meter to test the heat and blower speed of some of the most well-known blow dryers, testers have found that the meter's accurate heat readings often contradict the manufacturer-stated specs. 
You can try this for yourself, when testing Amazon's top 10 best selling blow dryers on the top setting, the heat of the blowing air will sizzle around 200 °F on average (higher if the dryer is held in place for a few moments). 
Also notable, most blow dryers blow air out at about 40-50 mph when measured a couple of inches away from the nozzle of the weather meter.

Speaking of the best blow dryers… 
We're going to get specific about a few popular brands during this "how hot does a hair dryer get" convo...
In fact, during this tutorial we're gonna tackle some of the hottest topics in the the blow dryer game right now, such as... 
The hottest (temperature-wise): Dyson hair dryers
How hot does a 1875 watt hair dryer get
How hot does a 2000 watt hair dryer get
How hot does a Conair hair dryer get
How hot does a hair dryer get in fahrenheit
How hot does a hair dryer get in Celsius
How hot does a heat gun get
[See NHP's Flat Iron Review Super Guide]
Dyson Hair Dryer Temperature: HOTTEST In The Game!
If you are looking for the hottest hair dryer on the market and are willing to splurge os a pro-salon level product, you might wanna take a peep at the Dyson Supersonic hair dryer. 
The Dyson blow dryer is hotter and works faster than the competition (although many pro stylists still prefer the comparable and more affordable Babyliss Pro and Rusk hair dryers), It has been reigning as "the hottest in the hair dryer game" for years. 
Even at 1600 watts it boasts an airflow speed of 88 mph and a temperature surpassing 245 °F (the hottest temperature many weather meters can measure), the Dyson hair dryer temperature is scorching hot, many pro stylists also find it more pleasant to use because it's super light-weight and has a snazzy unique design. 
The Dyson blow dryer motor sits in the handle, making the nozzle shorter and easier to maneuver.
The handle doesn't vibrate a bit, which isn't the case with cheap blow drawers or even some  other "luxury" models on the market. 
Not only is the Dyson hair dryer temperature blazing hot but this hair tool has a long, 9-foot cord, and it's quieter noise-wise than other blow dryers.
It also comes with a diffuser  and two magnetically attaching concentrators, all of which are exceptionally easy to add or remove mid-blowout. 
The Dyson Supersonic hair dryer features a digital V9 motor to provide controlled, high velocity airflow for ultra-fast drying and help prevent heat damage to protect your hair's natural shine. 
FEATURES HIT LIST:
Dyson Supersonic hair dryer is engineered to protect hair from extreme heat damage for fast drying and precision styling.
Comes with 5 styling attachments engineered for different hair types, including a new attachment that hides flyaways in a single pass for a smooth, shiny finish.
Fast drying: Air Multiplier™ technology produces a high-pressure, high-velocity jet of controlled air.
Intelligent heat control: Dyson hair dryer measures air temperature over 40 times a second & regulates heat, preventing extreme heat damage.
Comes w/ 5 attachments to style different hair types:
Cool to touch, w/ Heat Shield technology, surface of the attachments stay cool, even during close-up styling.
Acoustically tuned, powerful motor is tuned to produce one inaudible frequency.
Multiple speed and heat settings.
Negative ions help reduce static in the hair.
Plastic/polycarbonate
1600 watts
Measures 9.6" L x 3.1" W x 3.8" H
Weighs 1.8 lb.
2-year limited manufacturer's warranty
FAQS: How Hot Does A Hair Dryer Get In Fahrenheit?
ANSWER: In general, Hair dryers tend to heat up to between 80 and 200 degrees Fahrenheit. With maximum heat, some blow dryer models can reach heat markers up to 250 degrees Fahrenheit, with such high heat you need to learn proper styling technique to protect your hair and the skin on your scalp.
Professional stylists usually suggest keeping the setting on a moderate-high setting unless more heat is needed. Styling in this manner will dry your hair fast without any prominent heat damage.  
Heat aside, there is often a correlation between the fan speed and how quickly your hair dries.
If in case the fan speed is low, but heat remains at maximum, then it increases the chance of your hair to get burnt because the process will take longer.
[RELATED ARTICLE: See high-quality hair straightening brushes...]
FAQS: How Hot Does A Hair Dryer Get In Celsius
ANSWER: In general, hair dryers heat up to between 26 and 93 degrees Celsius. At maximum heat, some blower dryers can get as hot as 121 Celsius. How hot a hair dryer gets is the only factor in a faster styling process, keep in mind the air speed is also a very important factor that works in harmony with the heat.

FAQS: How Hot Does A 1875 Watt Hair Dryer Get
ANSWER: You may think that every hair dryer with only 1875 watts blows cooler than hair dryers with 2000 watts or more, not always. So when the question of how hot does a 1875 watt hair dryer get comes up we have to speak in general terms.
The general answer is up to about 200 °F but there are some 1875 watt hair dryers that get even hotter (up to about 250 degrees Fahrenheit). One "hot pick" is the Brigenius 1875 Watt blow dryer.
This hair dryer gets so hot that it even has a BUILT-IN protection system against overheating which will automatically shut off the 1875 watt blow dryer when the heat temperature reaches 248 degrees fahrenheit.
Once the blow dryer cools down, it can be turned on again. This safety mechanism, which many blow dryers don't have, prevents it from starting a fire.
[RELATED ARTICLE: Best blow dryer for Black kinky hair...]

FAQS: How Hot Does A 2000 Watt Hair Dryer Get?
To answer the question about how hot does a 2000 watt hair dryer get, in general the answer is still 200 degrees fahrenheit. We have to answer this in the broader spectrum keeping in mind that varying 2000 watt hair blow dryers brands and models will differ in heat level from other 2000 watt versions. So, we'll stay with 2000 watts as the general answer.
Many people think that the wattage of your blow dryer automatically relates to how hot it gets, not necessarily.
Oftentimes the higher wattage simply means that your hair dryer has more air speed and blowing power, that's it.
Still though, the extra wattage power can also be used to create more heat as well. It depends on how the dryer was manufactured to perform.
Typical wattage of hair blow dryers for home use is under 2200 watts, so if a blow dryer uses more than 2000 watts per hour it can be called a high wattage hair dryer. (RELATED: Best hair dryer for pixie cut)
VIDEO: How Hot Does a Hair Dryer Get? Let's Test It! 
How Hot Does A Conair Hair Dryer Get?
ANSWER: The typical conair hair blow dryer heats up to nearly 155 degrees fahrenheit. When studying reviews that speak on how hot this Conair 1875 Watt Full Size Pro hair dryer with Ionic conditioning is, many respond by saying it's not very hot, while others say it is pretty hot. Kind of confusing, right? Well...
This discrepancy should be expected because the Conair hair dryer is not a premium brand blow dryer like Rusk or Babyliss Pro and secondly, different people have varying heat tolerance or needs.
If you really want to know how hot does a Conair hair dryer get you should visit your local salon and check if they have Conair in order to feel for yourself(if they'll allow you to).
Although, if you have high-level professional salons in your area they probably only use elite brands like Babyliss, GHD and Rusk blow dryers.
FAQS: How Hot Does A Heat Gun Get Vs A Blow Dryer? 
ANSWER: The maximum heat level of a hair dryer is about 250 °F, whereas a heat gun's maximum temperature is around 700°F and minimum heat-level is 150 degrees Fahrenheit. 
It's important to know how hot a heat gun gets if you're thinking about trying to use a blow dryer to do the job of a heat gun. Even the hottest blow dryer won't get as hot as a quality heat gun. 
This difference in heat makes the difference between a professional-looking shrink wrap and the heat gun will also save you a lot of time. 
BTW: For safety reasons, it's important that heat guns are never used for tasks which require temperatures lower than the lowest heat-level setting of the heat gun model in question, which is usually around 150 degrees Fahrenheit or 65 degrees Celsius.
[SEE HIGHLY-RATED RUSK BLOW DRYERS HERE]
Follow Author of "How Hot Does a Hair Dryer Get?" Article...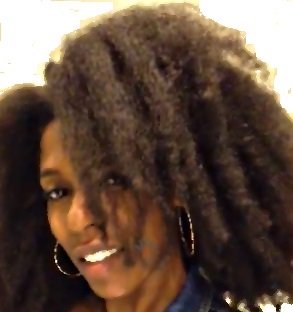 ABOUT THE AUTHOR: Melissa Lee 
Melissa Lee is a Contributing Editor to NHP and a former owner of the BlackhairOMG website. She formed 4C Trichology Growth Services, LLC., a US based hair care consultation service. She has also contributed as a writer and consultant for various hair and beauty websites. Melissa can be followed on Twitter here.

---