NHP is reader-supported. As an Amazon Associate we earn from qualifying purchases.

Best Curl Activator for 4C Natural Hair?
[Cantu Curl Activator Cream Review - Before & After]
Curl Activator for 4c Natural Hair
If you're looking for a type 4 curl activator, I feel like you'll appreciate this review for a new and popular curl activator for 4C natural hair from CurlyGurlChanelle.
You know, it can be frustrating trying to find out what products are good for 4C hair, right?
So many questions, like "Is TGIN good for 4C hair?"
AND:
"What's the best edge control for for coarse hair?"
Well sis:
Today you're going to add to your mental library of natural hair product knowledge, and...

...and the best part of this Cantu curl activator cream review is that this sista, Chanelle, is a TRUE 4C hair girl and she gives her honest opinion with no fluff. 
This review might save you some money…
...because girl, you know how many times you hear about a new curl activator product like the TGIN curl bomb for kinky type 4C hair or some other product to hit the market and people start telling you... 
"Your curls are going to be so POPPIN' & JUICY after you use this miracle product".

..Mmmm hmmm...
And then...
Review of curl activator for 4C natural hair - Cantu curl activator cream before & after video below...
Then after you buy the so-called "best curl activator for 4C natural hair", it doesn't work for you and you're left giving everybody the SUPER SIDE-EYE… Lol! 
Well, Chanelle is more thoughtful about what type 4C hair products she buys because she simply does not have the money to waste on products that won't work for her hair type.
And you probably can relate to that, I know I can, that's why I promote so many DIY curl cream recipes, 4C hair guides and such.
I'm cheap sis, LOL! Anywhoo...
But with so much hype around this Cantu curl activator cream for 4C natural hair, she went out and bought it hoping that it would make her 4C kinks more manageable while she tried to achieve a cute wash-and-go hairstyle.
You may or may not believe the results, still, homegirl keeps it real for us regardless...
First though, let's talk about what this curl activator for 4C natural hair is supposed to do for your lusciously kinky hair…. 
[SEE NEW Tutorial: learn how often should 4C hair be washed]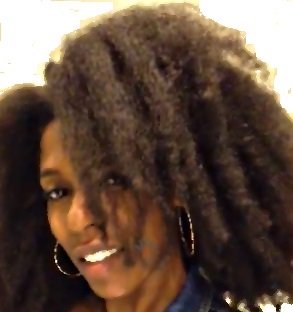 Hey sis, heyyy!
I'm Melissa Lee...
Co-founder of NHP. You'd de wise to...
TAKE DELIVERY of NHP Tutorials in your inbox for FREE!
Get EXPERT HAIR HELP at your fingertips weekly!
Let's keep in touch - sign up quickly by clicking RIGHT HERE...

What Does Curl Activator Do for Your 4C Natural Hair?
If you're wondering what a good curl activator does for your hair, the answer is that a curl activator provides moisture to frizzy and kinky hair all while giving better shine, clump and pop to your curl consistency.
The best curl activators help you truly define and show off your curls so that they are clear to see in all of their curly clumpy greatness.
Curl activators do a great job of helping women with tight and springy hair display their hair's curls and texture in an appealing way.

Products Used in This Curl Activator for 4C Natural Hair Review
Here are the 2 items Chanelle used in her Cantu cream curl activator for 4C natural hair review:
So let's get to it...
See Chanelle's Cantu Curl Activator for 4C Natural Hair Cream Review
So Chanelle decided to review the Cantu moisturizing curl activator cream for natural hair because a lot of people suggested this product to her, the only problem was that many of the people who suggested the product did not have kinky type 4C hair.
You and I know that struggle, under-representation is one of the biggest 4C natural hair problems…
Anywhoo...
Check out the Cantu curl activator for 4C natural hair cream review video...
If you read the label on the Cantu activator cream it says that it activates curls, and delivers volume and shine, but she wanted to see for herself. 

And can you blame her?
Nobody wants to waste money on products that don't work on 4C hair. If folks are calling this a "curl activator for 4C natural hair", then its BETSTA BE!
Yes, I said BETSTA BE, I aint stutter...ha!
So because this curl activator cream claims that it delivers frizz-free and bouncy curls…
…our sis got all excited about what it could do for her TRUE type 4 kinky hair.
Truth be told though:
Our kinky 4C hair is more coily than it is curly, so with that in mind, Chanelle went ahead and reviewed the curl activator for 4c natural hair by trying it on her own hair and gives us a nice Cantu curl activator before and after results review.
She didn't feel like it would be a total loss if it did not work on her type 4 hair because at the end of the day she could use it as a moisturizing cream.

So here's what she did:
She took a shower and washed her hair but she did not shampoo, she only cowashed because she had already shampooed a couple of days earlier and she wanted to give her scalp enough time to build up its natural sebum oils again so that she wasn't stripping her hair completely of its health providing natural sebum and oils. It's important to understand how often 4c hair should be washed.
And before I forget, if you liked her Cantu curl activator cream review video...
...let's support 4C content creators! I want you to go over and subscribe to her Channel…
... at the time of me writing this article she has less than 20 subscribers so let's give her some in NHP love! Go to her comment section and tell her NHP sent you too…
She'll appreciate you and I will too… We all we got sis!

As The Cantu Activator Cream Sets In... 
...So Did Chanelle's Disappointment
Bummer Alert! So look...
As you just saw, Chanelle's short type 4 hair ended up oily with no slip.
She did admit though:
That she probably needs to use the Cantu curl activator cream atleast two more times…
...because she believes in training her hair for a product and usually she needs to try a new product for two or three times to see if it actually works for her 4C hair.
And to be honest, it's true:
Using the Cantu shea butter moisturizing curl activator again might help her next time because she did notice that the curls on the back of her head were trying to clump up and get some "POP" to them. 
She noticed it:
Because it so happens that she didn't wet that back part of her head, and she could feel the clumping coming through, so she figures that maybe she used too much water in the front and it diluted the Cantu activator cream too much. 
To solve this problem:
Sometimes you just have to let the Cantu curl activator sit and dry a little bit and add a little bit more curl activator later to see if you can get better results and rejuvenate your hair and get more curl definition.
Still:
For her first try and review, it was a NO SIS. I'll let you know if she tries it again on video to see if the second or third time is the charm...
Join NHP-HIVE and get sent our info-packed, down-to-earth & sometimes funny NHP hair tutorials by email. SIGN UP HERE...
Truth is... Not All 4C Hair is The Same & Results Will Vary
Don't let this curl activator for 4C natural hair review get you down sis… I know that sometimes it can feel like….
"I don't know what to do with my 4C hair!", Right?

I feel you…
Good news is that there plenty of solutions for your 4C hair, and this Cantu curl activator could STILL be one of the answers, see...
Although many natural hair products work instantly, some products do seem to need a little bit of time for your hair to kind of adjust and for you to learn how to use the curl product correctly.
Especially when it comes to wash-n-go styling and trying to activate or find a nice curl clump for someone who has 4C hair.
And that could be the case with Chanelle and it doesn't mean Cantu curl activator won't work for you and your specific type of 4C hair. 
We've spoken about this before on the NHP blog, two women with similar-looking 4C hair can have completely different needs as far as hair health, hair maintenance, and hair styling regimens are concerned.
Why is that? 
It's because even with 4C hair, your hair porosity, hair damage-levels and protein levels can be vastly different from someone else with the same natural texture hair.

So even though it does help to see women with the same type of hair as you and I, we can't take that as the gospel or think that because something does or does not work on their hair we will automatically get the same results. 
It's different if:
If you know FOR SURE that another natural 4C has the same hair porosity, hair health and protein levels as your hair does then you can be more confident in matching their results with what you will get. 
The only problem is:
9 times out of 10 you will not know that about someone who you are seeing on YouTube and that you don't know personally in order to ask them questions. 
Have you ever tried a natural hair product that you really imagined would work for you and it just didn't do what you thought it would do? 
And then afterward you start to think to yourself maybe it was something that you did wrong…
"Maybe it was my technique, maybe I applied it incorrectly..."

We begin to think to ourselves that we are the problem, right?

We're thinking….
"If the bottle says that it should work on all types of hair that means it's her work on my 4C hair right?"

Well, unfortunately, no…
And that's why NHP is focused on EDUCATING YOU about coily hair, hair health, protein sensitivity and everything else you need to know, so that you're not frustrated and wondering what to do with your 4C hair…
Another thing that will help you pick the best products for type 4C hair is knowing and understanding ingredients.
Whether a curl activator for 4C natural hair product WORKS FOR YOUR HAIR or NOT, reading and learning the ingredients can make you an expert on knowing how your hair will react to new products that you haven't tried yet.
So get familiar with the ingredients in the Cantu curl activator for 4C natural hair...
Cantu Moisturizing Curl Activator Cream Ingredients
So, what are the Cantu moisturizing curl activator cream ingredients?

Answer: The Cantu moisturizing curl activator cream ingredients are…
Glycerin (In water form)
Propanediol
Cetearyl Alcohol
Shea Butter(Butyrospermum Parkii)
Fragrance (Parfum)
Polyquaternium-10
Stearyl Alcohol
Cocos Nucifera (Coconut Oil)
Aloe Vera Leaf Juice (Aloe Barbadensis)
Simmondsia Chinensis (Jojoba) Oil
Glycine Soja (Soybean) Oil
Prunus Amygdalus Dulcis (Sweet Almond) Oil
Persea Gratissima (Avocado) Oil
Olea Europaea (Olive) Fruit Oil
Mangifera Indica (Mango) Seed Butter
Argania Spinosa (Argan) Kernel Oil
Melia Azadirachta (Neem) Seed Oil
Daucus Carota Sativa (Carrot) Seed Oil
Lonicera Japonica (Honeysuckle) Flower Extract
Sea Kelp Extract (Laminara Cloustoni)
Salvia Officinalis (Sage) Leaf Extract
Macadamia Ternifolia (Macadamia) Seed Oil
Vitis Vinifera (Grape) Seed Extract
Urtica Dioica (Nettle) Extract
Silk Amino Acids
Behentrimonium Chloride
Cetyl Alcohol
Polyquaternium-11
Polysorbate-60
Phenoxyethanol
Ethylhexylglycerin
Coumarin
Benzyl Benzoate
Hexyl Cinnamal
Good LORDT... That's alot of ingredients and chemicals!
You aint heard that from me though....
How Do You Use Cantu Shea Butter Moisturizing Curl Activator Cream?
The answer is simple, the best way to use Cantu Shea Butter Moisturizing curl activator cream is to apply it by using the preening and/or scritching technique on damp natural hair, your hair does not need to be freshly washed.  
If you have just washed your hair it needs to be towel-dried section by section before applying by hand. On your second, third and fourth day hair you should reapply Cantu Shea Butter Moisturizing curl activator cream to your natural hair only after a hydrating spritz as needed for maintained moisture.
So... What Curl Activator is Best for 4C Natural Hair?
If you're anything like me, you debate about what products are good for 4C hair and get a little frustrated like our sister Chanelle did when trying to find the best type 4 hair curl activator.
And that begs the question:
What curl activator is best for natural hair? 
The answer truly leans on the type of natural hair you have, for example, what your hair porosity is, if your hair is protein over-loaded and much more.
In general though, the answer for best curl activators for natural hair are here in this list:
Cantu Shea Butter for Natural Hair Moisturizing Curl Activator Cream
Lustrasilk Curl Max Curl Activator Moisturizer Oil
TGIN Twist & Define Cream Curl Activator for 4C Natural Hair & Dry Hair
Sofn'Free Moisturizer & Curl Activator for Natural Hair, Soft Curls, and Waves
Design Essentials Natural Almond & Avocado Curl Defining Creme Gel
Kinky Curly Original Curling Custard Natural Styling Gel
Long Aid Extra Dry Hair Activator Gel
Lustrasilk Max Curl Activator Moisturizer
The World Wants To Hear About
YOUR Favorite Curl Activator for 4C Natural Hair!
If you have a favorite curl activator for 4C natural hair that you want to share with the rest of the #GorgeGang why don't you write about it!
I'll put testimony box below and I'll repost the best advice and tips FROM YOU on this blog for the whole world to see!
So go get to writing about the best curl activator for 4C natural hair in your experience and how you use it!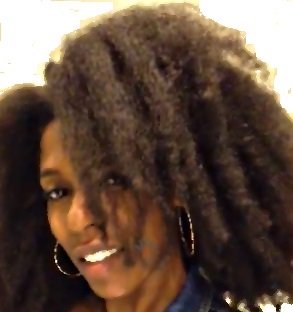 ABOUT THE AUTHOR: Melissa Lee 
Melissa Lee is a Contributing Editor to NHP and a former owner of the BlackhairOMG website. She formed 4C Trichology Growth Services, LLC., a US based hair care consultation service. She has also contributed as a writer and consultant for various hair and beauty websites. Melissa can be followed on Twitter here.

---