NHP is reader-supported. As an Amazon Associate we earn from qualifying purchases.

Castor Oil For 4C Hair Benefits - JBCO Hair Jelly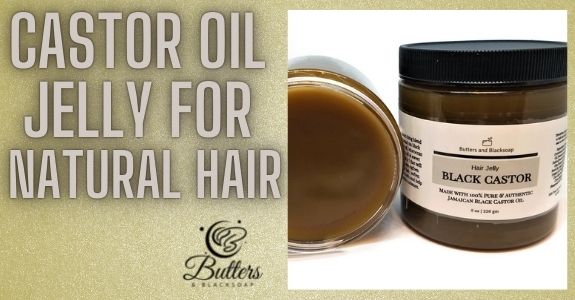 You may know castor oil for 4C hair as a hair-growth boosting product. Fact is, castor oil contains Ricinoleic acid which helps 4C hair as well as Omega 6 and 9 fatty acids.
When applied to your hair, castor oil helps nourishes the roots, restoring the health of the hair and creating a scalp environment for growth retention.
Here's something you may not have known, though...
You can also get JBCO in the form of a hair nutrient-infusion styling product! 
And so, today I'm gonna to get you caught up with all the benefits that you'll get from using Jamaican black castor oil for 4C hair, and then introduce you to an innovative black castor hair jelly hair styler that was invented by a rising Black business named Butters-N-BlackSoap!
This bad girl may be just what your curls and kinks are looking for...
You gotta love when quality hair products are made for us and by us… So let's talk about it sis!
Jamaican Black Castor Oil For 4C Hair Benefits
The benefits of castor oil for 4C hair are-a-plenty, for right now though, we're gonna focus on the big 3...

JBCO Is A Natural Conditioner - Castor Oil For 4C hair Benefit #1
With JBCO the oil penetrates the outer layer of the hair and fills the damaged spots of keratin.
This conditioning process, in itself, helps soften hair by restoring the hair cuticles and can also used to pre-poo natural and relaxed hair. JBCO also makes the hair shaft less prone to moisture loss.

Regrows Hair On Your Edges  - Castor Oil For 4C Hair Benefit #2



The reason castor oil for 4C hair continues to be treated like a celebrity in the natural hair community is due to the positive reviews we see when it comes to hair growth and regrowing edges.
This is another good reason to use a black castor hair jelly styler product if you are struggling around the edges and want to regrow your edges while styling your hair all-in-one step.
To really ensure that you get the quickest edge growth results from castor oil for 4C hair is to stop doing the harmful things that caused your hair loss results.
You should increase the frequency of your deep conditioning treatments and apply pure Jamaican black castor oil to affected areas on a daily basis until you start to see hair growth results. This can span anywhere from a few weeks to a few months.
Gives Hair a Brilliant Shine  - Castor Oil For 4C Hair Benefit #3



Castor oil for 4C hair also provides your tresses with a protective layer along the shaft. This not only helps hold in hydration longer, it also helps reflect more light and makes your hair feel softer and more brilliant.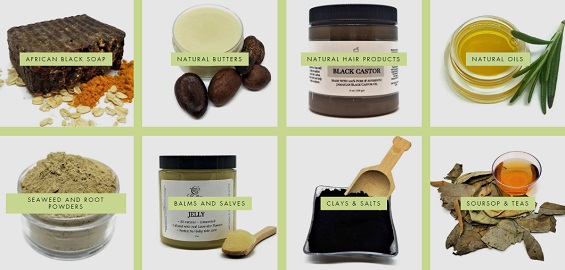 www.buttersnblacksoap.com Is LOADED with natural hair & skin products for you!
See This Premium Castor Oil for 4C Hair Styler Jelly by Butters-N-BlackSoap
I'm so excited when I get to introduce the NHP-Hive to great under-the-radar hair products from Black business! And I tell you this…
This Black Castor Hair Jelly may be your natural hair regimen's next secret weapon for DA BOMB looking hairstyles. You use it directly on your scalp and hair to seal in moisture, smooth and protect ends and add incredible shine.
It is designed to style wet or dry hair and perfect for keeping your brushed-up ponytails and poofs looking fabulous. Your hair will simply thrive with this amazing light castor oil hair pomade.
More Features of Jamaican Black Castor Hair Jelly Butters-N-BlackSoap:
All-natural ingredients

Adds shine and nourishes dry hair

Absorbs quickly, non-greasy

Lightly scented with an essential & fragrance oil blend

No heavy build-up

Contains beeswax (less than 5%)

High in vitamins A & E
INGREDIENTS:
ricinus communic (castor) seed oil, prunis dulcis (almond) oil, olea europaca (olive) fruit oil, argani aspinosa (argan) kernel oil, polyglycerol-3 beeswax, citrus bergamia (bergamot) fruit oil, fragrance.
And that's not ALL! They also have…
Castor Oil For Natural Hair Growth Before And After
You may have heard the debates as to whether castor oil can thicken hair, with some scientific reports saying it can't actually thicken it.
But when it comes to helping hair length and growth there is no doubt that castor oil for 4C hair can surely stimulate growth, let's take a look at some example castor oil for natural hair growth before and after pictures from Youtube and others….
Now, even though we see convincing photos of castor oil for natural hair growth before and after results...
...the correlation between castor oil and hair growth is not as simple as it seems. Castor oil does not directly grow hair, but it does help with hair growth. Let me explain... 
When your hair retains moisture, the healthier it becomes, which leads to better length retention and faster hair growth. To put it simply, humectants such as castor oil for 4C hair growth simply help the hair to retain as much moisture as possible, which creates a great growth environment on the scalp.
Also, the thing that makes castor oil so great for 4C hair growth also helps it be a well-known helper against dry skin. Because it acts as a natural humectant, JBCO attracts and retains moisture in both the hair and skin.
Because of its unique ability to deeply penetrate skin pores, this helps it to deeply nourish the pores on the scalp and follicles that produce hair.
With the regular use of castor oil, 4C hair growth is reported to boost growth 3 to 5 times of normal hair growth. I'll admit that these review claims are not backed by science, but word of mouth has the streets buzzing!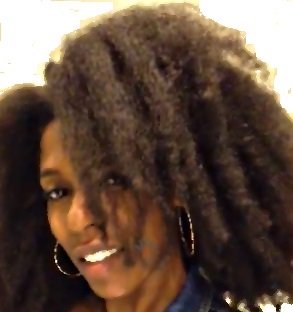 Hey sis, heyyy!
I'm Melissa Lee...
Co-founder of NHP. You'd de wise to...
TAKE DELIVERY of NHP Tutorials in your inbox for FREE!
Get EXPERT HAIR HELP at your fingertips weekly!
Let's keep in touch - sign up quickly by clicking RIGHT HERE...

The Wrap Up: Grab Castor Oil For 4C Hair From Butters-N-BlackSoap
Before I close out this castor oil for 4C hair article, I want to leave you with some reviews of Butters-N-BlackSoap's Black castor oil hair jelly...
"I loved the way my hair feels after using the product. You don't have to use a lot and can still see and feel the results of shining soft managed hair. I can't wait to purchase more. It's my product for life."
- Karen
"I love this product! It makes my grandbaby hair grow and it's so soft."

- Brenda J.
If you'd like to see more reviews of Butters-N-BlackSoap's Black castor oil hair jelly visit their website right here.

Follow Author of "Castor Oil For 4C Hair" Tutorial...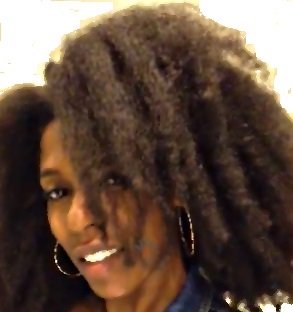 ABOUT THE AUTHOR: Melissa Lee 
Melissa Lee is a Contributing Editor to NHP and a former owner of the BlackhairOMG website. She formed 4C Trichology Growth Services, LLC., a US based hair care consultation service. She has also contributed as a writer and consultant for various hair and beauty websites. Melissa can be followed on Twitter here.

---